Study identifies "compulsivity circuit" in heavy alcohol drinkers
A new study in Biological Psychiatry: Cognitive Neuroscience and Neuroimaging examines the neural mechanisms underlying compulsive alcohol use
Philadelphia –
WEBWIRE
–
Wednesday, August 22, 2018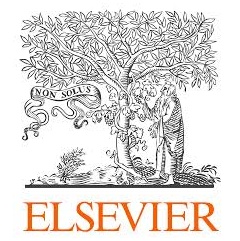 Heavy alcohol drinkers attempt to acquire alcohol despite the threat of a negative consequence more so than light drinkers, a study in Biological Psychiatry: Cognitive Neuroscience and Neuroimaging has found, and this behavior is associated with unique activation of brain circuitry in heavy drinkers.
The findings provide evidence for a "compulsivity circuit" that may drive alcohol-seeking behavior that is resistant to negative consequences, revealing potential targets for treatments to reduce compulsive alcohol use in heavy drinkers.
First author Erica Grodin, PhD, and colleagues designed a task to assess compulsive behavior of heavy and light drinkers. In contrast to habits—which drive behavior automatically even when it's no longer rewarding—compulsive behavior continues despite negative consequences. In the task, participants could risk receiving a painful electric shock to earn points for alcohol or food.
Heavy drinkers tried to earn alcohol despite the risk for shock, whereas light drinkers tended to not take the risk. Both groups were willing to seek alcohol and food rewards when there was no threat of a shock.
"This study is important because it is the first study to investigate compulsive alcohol seeking in a heavy drinking population," said Dr. Grodin, adding that previous studies have used animal models to try to understand this behavior.
Brain imaging conducted during the task revealed that heavy drinkers had more activity in brain regions associated with decision-making under conflict—the anterior insula and prefrontal cortex—and with habit and reward—the striatum. Imaging also revealed functional connections between two brain regions that were stronger in people with stronger compulsivity.
"This study highlights the complex rewiring that takes place in the heavy drinkers brain. Circuitry associated with conflict, risk and aversion become associated with those that process rewarding experiences, and this is associated with increased risky choice behavior when alcohol is a possible reward," said Cameron Carter, MD, Editor of Biological Psychiatry: Cognitive Neuroscience and Neuroimaging.
The study was performed by researchers at the National Institute on Alcohol Abuse and Alcoholism, Bethesda, Maryland, Brown University, Providence, Rhode Island, and Linköping University, Sweden.
------
The article is "Neural Correlates of Compulsive Alcohol Seeking in Heavy Drinkers," by Erica N. Grodin, Lauren Sussman , Kelsey Sundby, Grace M. Brennan, Nancy Diazgranados, Markus Heilig, and Reza Momenan (https://doi.org/10.1016/j.bpsc.2018.06.009). It appears in Biological Psychiatry: Cognitive Neuroscience and Neuroimaging, published by Elsevier.
The authors' affiliations and disclosures of financial and conflicts of interests are available in the article.
Cameron S. Carter, MD, is Professor of Psychiatry and Psychology and Director of the Center for Neuroscience at the University of California, Davis. His disclosures of financial and conflicts of interests are available here.
About Biological Psychiatry: Cognitive Neuroscience and Neuroimaging
Biological Psychiatry: Cognitive Neuroscience and Neuroimaging is an official journal of the Society of Biological Psychiatry, whose purpose is to promote excellence in scientific research and education in fields that investigate the nature, causes, mechanisms and treatments of disorders of thought, emotion, or behavior. In accord with this mission, this peer-reviewed, rapid-publication, international journal focuses on studies using the tools and constructs of cognitive neuroscience, including the full range of non-invasive neuroimaging and human extra- and intracranial physiological recording methodologies. It publishes both basic and clinical studies, including those that incorporate genetic data, pharmacological challenges, and computational modeling approaches. www.biologicalpsychiatrycnni.org
About Elsevier
Elsevier is a global information analytics business that helps institutions and professionals advance healthcare, open science and improve performance for the benefit of humanity. Elsevier provides digital solutions and tools in the areas of strategic research management, R&D performance, clinical decision support and professional education, including ScienceDirect, Scopus, SciVal, ClinicalKey and Sherpath. Elsevier publishes over 2,500 digitized journals, including The Lancet and Cell, more than 38,000 e-book titles and many iconic reference works, including Gray's Anatomy. Elsevier is part of RELX Group, a global provider of information and analytics for professionals and business customers across industries. www.elsevier.com
( Press Release Image: https://photos.webwire.com/prmedia/6/227759/227759-1.jpg )
Related Links
WebWireID227759

This news content was configured by WebWire editorial staff. Linking is permitted.
News Release Distribution and Press Release Distribution Services Provided by WebWire.