"The Real Housewives of Potomac" Star Monique Samuels And iHeartMedia Bring "Not For Lazy Moms" To The iHeartRadio Podcast Network
Reality star and former NFL-player husband co-host new podcast that takes a fun look at parenting and relationships with topics ranging from preparing for labor and delivery to maintaining a sex life
NEW YORK –
WEBWIRE
–
Thursday, July 19, 2018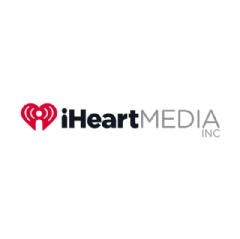 Monique Samuels, star of "The Real Housewives of Potomac," and iHeartMedia, the leading media company in America with a greater reach in the U.S. than any other media outlet, announced a new weekly iHeartRadio Original podcast Not For Lazy Moms based on Samuels' popular lifestyle and parenting website by the same name. Fans can stream episodes beginning Aug. 1 on iHeartRadio or download everywhere podcasts are available.

Being a parent in today's world isn't easy and moms and dads face challenges every day. From babies who won't go to bed to teenagers who won't get out of bed, parents have to deal with it all. And if they're lucky, they may get an occasional dinner out or maybe even a weekend trip to recharge. To help parents everywhere, the Not for Lazy Moms podcast is coming to the rescue.

The reality television star is joining forces with her husband, former Washington Redskins star athlete Chris Samuels, to bring parents across the country some relief and let them know they are not alone. The podcast will also feature Aly Jacobs, a first-time mom who is the complete opposite of Samuels, and "Cousin Hank" Davis, a forever bachelor who gives his perspective from the eyes of a man with no children or desire to be in a relationship. The weekly Not for Lazy Moms podcast is co-produced by iHeartMedia and will release new episodes every Wednesday.

"We're excited to team up with iHeartRadio to launch our podcast. Chris and I are parents of two young children with a third one on the way, and not a week goes by when at some point we don't feel overwhelmed, exhausted or frustrated," said Samuels. "This podcast is to let parents know we all have moments when we question whether we can do it all and make it through the day. I hope the 'Not for Lazy Moms' podcast will not only provide support, information and resources but also make listeners smile and let parents know everything is going to be OK."

"Not for Lazy Moms is a destination for moms and dads alike who sometimes just need a little help keeping it all together," said Chris Peterson, Senior Vice President of Podcasting for iHeartRadio. "There is a lack of podcasts throughout the industry that really help women – and men – embrace the challenges of everyday life. Balancing work and parenting while maintaining a healthy relationship is something many of our listeners struggle with, so joining forces with Monique to make 'Not for Lazy Moms' into a podcast was an easy decision. She's a true natural in the studio and we're excited to bring her words of wisdom to iHeartRadio listeners."

The Not for Lazy Moms podcast is an extension of Samuels popular website,www.NotforLazyMoms.com. Samuels and her husband Chris will share stories about overcoming obstacles, open up about everyday challenges and discuss ideas and advice for keeping a marriage spicy. Each approximately 45-minute episode will zero in on topics parents think about regularly, such as how to be your own health advocate, preparing for labor and delivery, parent jealousy and maintaining your sex life after having children. The podcast is light, fun and will have listeners nodding along to the comical things all parents go through, but none like to admit.

iHeartMedia is the largest publisher of podcasts in the country with more than 750 original shows available on the iHeartRadio Podcast Network. With iHeartRadio, listeners can enjoy their music and podcasts across more than 250 unique device platforms including in-car, in-home, on wearables, across gaming consoles and more – making their favorite audio content available everywhere they are, on the devices they use most. Visit iHeart.com/apps to download iHeartRadio and listen to Not for Lazy Moms on your favorite device.

About Monique Samuels

Monique Samuels is an entrepreneur, speaker, media personality, writer, philanthropist, wife and mom. In addition to her role on the hot Bravo series "The Real Housewives of Potomac," Samuels is a lifestyle contributor on NBC's "D.C. Sports Live" and is regularly featured on the Fox show "Good Day DC" where she does segments focused on parenting, motherhood and lifestyle tips. She is the founder and CEO of Not for Lazy Moms, a multiplatform media company that provides a destination and online community for resourceful women who want it all and do it all. More information is at www.MoniqueSamuels.com and on Twitter, @IAmMrsSamuels; Instagram, @MrsMoniqueSamuels; and Facebook, @MrsMoniquesamuels.

About iHeartMedia

With over a quarter of a billion monthly listeners in the U.S. and over 131 million social followers, iHeartMedia has the largest national reach of any radio or television outlet in America. As the leading media company in the U.S., iHeartMedia serves over 150 local markets through 849 owned radio stations, and the company's radio stations and content can be heard on AM/FM, on satellite, at iHeartRadio.com, on the company's station websites and on iHeartRadio, iHeartMedia's digital music, podcast, on demand and live streaming radio service, available on over 250 platforms and 2,000 devices, including on digital auto dashes, tablets, wearables and smartphones, on virtual assistants, smart speakers, TVs and gaming consoles.

iHeartRadio offers users the country's top live radio stations, personalized custom artist stations created by just one song or seed artist, on demand features and the top podcasts and personalities. The all-in-one digital service has more than 1.7 billion downloads, 110 million registered users and is the No. 1 commercial radio podcaster in the U.S.

iHeartMedia's platforms include radio broadcasting, online, mobile, digital, social, podcasts, personalities and influencers, live concerts and events, syndication, music research services and independent media representation. iHeartMedia is a division of iHeartMedia, Inc. (PINK: IHRTQ). Visit iHeartMedia.com for more company information.
( Press Release Image: https://photos.webwire.com/prmedia/7/226726/226726-1.jpg )
Related Links
WebWireID226726

This news content was configured by WebWire editorial staff. Linking is permitted.
News Release Distribution and Press Release Distribution Services Provided by WebWire.