IFC Approves Loan to Santo Tomás University to Promote Quality Education in Colombia
Bogota, Colombia –
WEBWIRE
–
Monday, July 16, 2018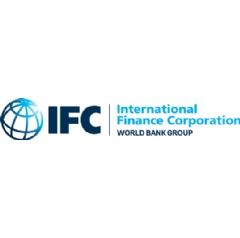 The International Finance Corporation (IFC), a member of the World Bank Group, approved a long-term loan of $25 million to Universidad Santo Tomás, one of the largest institutions of higher education in Colombia, to boost access to quality education in several cities in the country. 
The loan will help the institution to improve its infrastructure in the campuses of Bogotá, Tunja, Bucaramanga, Villavicencio and Medellin. The partnership between Universidad Santo Tomás and IFC will also help to improve the preparation of students with the tools required by private sector employers and facilitate their entry into the labor market. The university will also continue to focus on expanding it virtual education and technological platforms that increase access to education in remote locations and in distance learning. 
The agreement will also allow Universidad Santo Tomás to take advantage of IFC's experience working in the education sector around the world. IFC has invested more than $1.5 billion in education projects over the past 15 years to promote the goals of improving access to education, reducing costs and helping students prepare for the labor market.   
"In alignment with the mission of the University of Santo Tomás, we have set goals for the institution, which include to be an international reference point for top quality multicampus education, so that people accessing our academic programs can contribute to the social transformation of the country," pointed out Juan Ubaldo López Salamanca, Rector of Universidad Santo Tomás. 
He also highlighted that of the university's plans include the adoption of international academic and administrative standards, with the objective of obtaining an international accreditation for the institution and its programs, which will require a decrease in student drop-out rates and the strengthening of a cohesive and high-quality teaching body. Other objectives include upgrading and developing physical and technological infrastructure, to implement environmental sustainability practices and to consolidate a quality virtual academic offer, relevant to the needs of the regions. 
"The achievement of these goals will guarantee an institutional architecture (effective articulation between processes, organization, and functions), in accordance with the contexts in which the University is present, strengthening the system of quality assurance in development, coverage, and short, medium and long-term financial sustainability. Therefore, IFC is a strategic ally for the strengthening of Santo Tomás University," said López Salamanca. 
"This partnership with Santo Tomás University will boost access to quality education in Colombia and we hope it will help the university to continue growing as one of the largest academic centers in the country," said Juan Gonzalo Flores, IFC's representative for the Andean region. "This loan shows that our commitment to support Colombia's sustainable development continues to grow," added Flores. 
With support from IFC, the university will also implement energy efficiency measures that will allow it to comply with some of the best global practices in this matter. The university hopes that the incorporation of these new measures will help it become "carbon neutral" by 2026. 
Elena Sterlin, IFC's Senior Manager, highlighted the presence of the university in many regions of the country where traditionally there have been very few high-quality educational institutions. "IFC's priorities in the education sector include supporting institutions that promote access to quality education at affordable costs and that improve the job prospects of its students, and Universidad Santo Tomás is an excellent ally in this task," she said. "We are very glad to be building this new partnership with Santo Tomás, which is an institution that is working to support the sustainable development of Colombia," Sterlin added. 
IFC is the largest multilateral source of investment in private education in emerging markets. In the last 15 years, IFC has supported more than 110 education projects carried out in 39 countries. IFC's role in education in Latin America and the Caribbean focuses on supporting institutions with sufficient scale to provide high-quality services and accessible education. 
About IFC 
IFC —a sister organization of the World Bank and member of the World Bank Group— is the largest global development institution focused on the private sector in emerging markets Working with more than 2,000 businesses worldwide, we use our capital, expertise, and influence to create markets and opportunities in the toughest areas of the world. In FY17, we delivered a record $19.3 billion in long-term financing for developing countries, leveraging the power of the private sector to help end poverty and boost shared prosperity. For more information, visit www.ifc.org 
About Universidad Santo Tomás 
Universidad Santo Tomás was funded on June 13, 1580. It is present in five cities of the country, with headquarters and sectional offices in Bogotá, Bucaramanga, Medellín, Tunja and Villavicencio. The university has been contributing to the social transformation of the country and promoting the comprehensive training for its students for more than 438 years. Check all our academic programs at www.usta.edu.co 
( Press Release Image: https://photos.webwire.com/prmedia/6/226577/226577-1.png )
Related Links
WebWireID226577

This news content was configured by WebWire editorial staff. Linking is permitted.
News Release Distribution and Press Release Distribution Services Provided by WebWire.