Dow, Jacobs, Smithsonian Present SSEATs Opportunity to STEM Educators
Teachers from eight states will expand their ability to engage students through a year-long program, beginning with six-day experience this summer in Washington, D.C.
MIDLAND, Mich. –
WEBWIRE
–
Thursday, July 5, 2018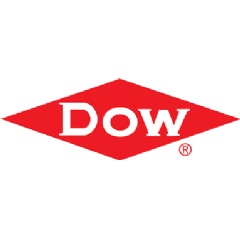 A collaboration between The Dow Chemical Company (Dow), Jacobs Engineering, and the Smithsonian Science Education Center will enable 38 teachers from eight states to take part in a world-class professional development experience beginning this summer. As participants in the 2018 Dow-Jacobs Smithsonian Teacher Scholar Program, the teachers will travel to Washington, D.C. for the six-day Smithsonian Science Education Academies for Teachers (SSEATs), followed by a year of enrichment activities tailored to expanding science, technology, engineering, and math (STEM) excellence.
Since 2007, Dow has supported more than 310 teachers through its partnership with the Smithsonian Science Education Center, part of the Smithsonian Institution, the world's largest museum, education, and research complex. This year's involvement of Dow's strategic business partner Jacobs Engineering allows employees from both companies to contribute to the teachers' growth experience.
"Without question, the Teacher Scholar Program is having a tremendous impact on teachers and, ultimately, students in our key communities across the country," said Meredith Morris, Dow's global education leader. "Dow is committed to building the workforce of tomorrow through impactful collaborations, and we are proud to partner with Jacobs and the Smithsonian to bring this program to life for our teachers."
The Teacher Scholar Program aligns closely with Dow's 2025 Sustainability Goals, through which the Company collaborates with like-minded partners to advance the well-being of humanity by helping lead the transition to a sustainable planet and society. Jacobs Engineering is a natural teammate; the company works with organizations in its operating countries to develop sustainable communities, promote STEM education, and foster employee engagement.
"We're excited to have the opportunity to continue to partner with Dow and the Smithsonian Science Education Center to support teachers in our local communities by incorporating engineering in the classroom and inspiring the next generation of technologists," said Jan Walstrom, senior vice president and general manager for Global Environmental Solutions at Jacobs Engineering. "This program demonstrates that teachers are highly valued and critical to the success of our students, while encouraging young people to pursue science and engineering careers."
Each Teacher Scholar Program participant will attend, at no cost, one of three SSEATs professional development academies in Washington, D.C. The academies include: Biodiversity (June 17-22); Energy's Innovations and Implications (July 8-13); and Earth's History and Global Change (July 29-August 3). Once again, the Smithsonian Science Education Center will collaborate with the National Museum of African American History and Culture to develop one day of programming for the Energy's Innovations and Implications academy. The program will focus on the museum's LEED (Leadership and Energy in Environmental Design) Gold certification, and participants will have an opportunity to take a behind-the-scenes look at the museum's sustainability measures, including a green roof and water recycling system, and view the facility through the eyes of one of the museum's architects and a structural engineer.
"We are thrilled to continue our partnership with Dow and Jacobs to bring our program of scientific discovery and advanced professional development to teachers. This experience affords teachers the opportunity to engage in authentic STEM experiences by working directly with scientists and other experts and bring the exciting learnings back to their local classrooms," said Carol O'Donnell, director of the Smithsonian Science Education Center. "We are grateful to both companies for their commitment to empowering teachers to prepare and inspire the next generation of our STEM workforce."
This year's participants again include two teachers from the Lighthouse Academy at Eagle Village, a groundbreaking facility in west Michigan that provides troubled teenagers with counseling, treatment, and leadership and life skills training to ready them for returning home or to a foster, adoptive, or independent living arrangement.
After the program in Washington, participating teachers will meet in teams at their home locations throughout the school year. Dow and Jacobs will organize opportunities for the teachers to maintain their connection and receive additional support tailored to each community. Substantial support will come from Dow STEM Ambassadors, an organization of employee volunteers who share their passion for science through community outreach in dozens of Dow sites around the world. STEM Ambassadors will provide a rich variety of experiences including safety procedures, technical briefings, classroom demonstrations, and career talks, supporting Dow's 2025 Sustainability Goal of Engaging Employees for Impact.
The following teachers from Dow and Jacobs communities have been selected to participate this year:
California:
Achilleus Tiu, Pittsburg High School, Pittsburg Unified School District, Pittsburg CA
Amy Kirshen, Sequoia Middle School, Mount Diablo Unified School District, Pleasant Hill CA
Samantha Helton, Park Middle School, Antioch Unified School District, Antioch CA
Sarah Jenkins, R. Paul Krey Elementary, Brentwood Union School District, Brentwood CA
Illinois:
Cynthia Duncan, St Margaret Mary Catholic School, Algonquin IL
Jennifer Eschenbacher, Montini Catholic School. McHenry IL
Kentucky:
Brandy New, Vine Grove Elementary, Hardin County Schools, Vine Grove KY
Eric Tharp, Carroll County Middle School, Carrollton KY
Louisiana:
April Aymond, Lakewood Elementary School, St. Charles Parish, Luling LA
Jared Breaux, Port Allen High School - West Baton Rouge Parish Schools, Port Allen LA
Joan Rome, Hahnville High School; St. Charles Parish Public Schools, Boutte LA
Kassie Cusachs, Kenner Discovery Health Sciences Academy, Kenner LA
Kyle Duhon, Plaquemine High School, Iberville Parish Schools, Plaquemine LA
Lacy Layne Behl, Chamberlin Elementary - West Baton Rouge Parish, Port Allen LA
Rebecca Gerdes, Port Allen Elementary, West Baton Rouge Parish, Port Allen LA
Tyler Dufrene, Hahnville High School; St. Charles Parish Public Schools, Boutte LA
Michigan:
Alexandria McKinstry, Eagle Village - Lighthouse Academy, Hersey MI
Amy Kuntz, Frank E. Schall Elementary, Caro Community Schools, Caro MI
Ashley Nicol, Frank E. Schall Elementary, Caro Community Schools, Caro MI
Kiel Henderson, Meridian Public Schools, Sanford MI
Kimberly Simon, Heritage High School, Saginaw Township Community Schools, Saginaw MI
Molly Somers, Freeland School District, Freeland MI
Polley Green, Unionville-Sebewaing Area Elementary School, Unionville MI
Sarah Schrotenboer, Eagle Village - Lighthouse Academy, Hersey MI
Victoria Stoddard, Western High School, Bay City Public Schools, Auburn MI
Pennsylvania:
Angelanea Burgess, Bristol Township School District, Croydon PA
Michele Andre, Pottstown School District, Pottstown PA
Monica Wilhelm, Bristol Township School District, Croydon PA
Texas:
Betty Watson, R. O'Hara Lanier Middle School, Brazosport ISD, Freeport TX
Cherish Henry, Angleton Junior High, Angleton ISD, Angleton TX
Elizabeth Padhi, Fairmont Junior High, Deer Park ISD, Pasadena TX
Haley Bell, West Columbia Elementary, CBISD, West Columbia TX
Jennifer Nicholas, Rasco Middle School, BISD, Lake Jackson TX
Jenny Vrazel, Angelton High School, AISD, Angleton TX
Michaela Bratsch, Angleton High School, AISD, Angleton TX
Nicole Domingues, Opal Hamilton Middle School, Cypress Fairbanks ISD, Cypress TX
Sheila Bean, West Columbia Elementary, CBISD, West Columbia TX
Wisconsin:
Kellie Arenz, Park View Middle School, Mukwonago Area School District, Mukwonago WI
Learn more about SSEATs and the Smithsonian Science Education Center: https://ssec.si.edu/professional-development
Explore Dow's commitment to building the workforce of tomorrow: http://www.dow.com/en-us/science-and-sustainability/global-citizenship/building-the-workforce
About Dow
The Dow Chemical Company (Dow) combines science and technology knowledge to develop premier materials science solutions that are essential to human progress. Dow has one of the strongest and broadest toolkits in the industry, with robust technology, asset integration, scale and competitive capabilities that enable it to address complex global issues. Dow's market-driven, industry-leading portfolio of advanced materials, industrial intermediates, and plastics businesses deliver a broad range of differentiated technology-based products and solutions for customers in high-growth markets such as packaging, infrastructure, and consumer care. Dow is a subsidiary of DowDuPont (NYSE: DWDP), a holding company comprised of Dow and DuPont with the intent to form three strong, independent, publicly traded companies in agriculture, materials science and specialty sectors. More information can be found at www.dow.com.
About Jacobs: 
Jacobs leads the global professional services sector delivering solutions for a more connected, sustainable world. With $15 billion in fiscal 2017 revenue when combined with full-year CH2M revenues and a talent force of more than 77,000, Jacobs provides a full spectrum of services including scientific, technical, professional and construction- and program-management for business, industrial, commercial, government and infrastructure sectors. For more information, visit www.jacobs.com, and connect with Jacobs on LinkedIn, Twitter, Facebook and Instagram
About the Smithsonian Science Education Center
The mission of the Smithsonian Science Education Center is to transform the learning and teaching of science for K-12 students in the United States and throughout the world. Established in 1985 as the National Science Resources Center (NSRC) under the sponsorship of two prestigious institutions—the Smithsonian Institution and the National Academy of Sciences—the Smithsonian Science Education Center is dedicated to the establishment of effective science programs for all students. To contribute to that goal, the Center has developed a comprehensive K-8, science curriculum program: Science and Technology Concepts™ (STC Middle School) and Smithsonian Science for the Classroom; and, it supports the systemic needs of schools, districts, and states through its Leadership and Assistance for Science Education Reform (LASER) model, proven to be efficacious in a large 5-year randomized control trial funded by the US Department of Education. To learn more visit: http://ssec.si.edu.
( Press Release Image: https://photos.webwire.com/prmedia/6/226155/226155-1.png )
Related Links
WebWireID226155

This news content was configured by WebWire editorial staff. Linking is permitted.
News Release Distribution and Press Release Distribution Services Provided by WebWire.