BNP Paribas teams with Matmut to strengthen position in property & casualty insurance, launches new offer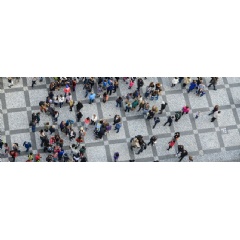 Thanks to the new Cardif IARD insurance company created jointly with the Matmut group, BNP Paribas is strengthening its position in the property & casualty market, proposing a new comprehensive and adjustable offer for its customers.    
As part of its strategic development plan, BNP Paribas is targeting 12% penetration for property & casualty insurance among its retail customers and aims to triple sales of its insurance policies.
With a current staff of 230 employees[1], Cardif IARD plans to recruit more than 200 additional staff by 2020, primarily in the greater Rouen area.
BNP Paribas has major development ambitions between now and 2020 to support all its customers
By 2020, BNP Paribas is targeting 12% penetration for insurance cover among its clientele and aims to triple sales of property & casualty insurance policies. These ambitious objectives reflect the Group's commitment to making property insurance an "everyday banking" product, just like payment means, savings products or budget management solutions. 
Bank advisors drive growth strategy
All staff across the BNP Paribas retail banking network play a key role in growing the property & casualty business, from the policy subscription to claims management. In October 2017 the BNP Paribas French Retail Banking network introduced a special skills development plan for staff, equivalent to some 75,000 days of classroom training. This innovative training program enhances the ability of the 15,000 advisors in the retail banking network to address the property & casualty insurance coverage needs of their customers. Customers are further supported thanks to experts from the new Cardif IARD insurance firm.   
Cardif IARD: a successful strategic alliance between BNP Paribas Cardif and Matmut
Located in the Normandy town of Rouen near the head office of the Matmut group, the new insurer     Cardif IARD – in which BNP Paribas Cardif and Matmut hold equity interests of 66% and 34%, respectively — is the fruit of 18 months of development in agile project mode by BNP Paribas and Matmut teams. The insurer, which will count 450 employees by 2020, was the leading private sector recruiter in the Rouen employment catchment area in the first quarter of 2018, representing 10% of net new job creations for the area.[2]
A new range of six policies to cover all the essential needs of customers   
To meet all the essential property & casualty insurance needs of its retail customers[3], Cardif IARD has introduced a new range of six insurance policies:    
Comprehensive homeowner and car insurance (marketed since May)
School and student accommodation insurance (launched in June and July, respectively)
Motorcycle insurance (available from the fourth quarter of 2018)
Legal protection insurance (available in 2019).
The combination of digital technology and human expertise ensures an optimum level of service and assistances to deliver a fluid customer experience.
Cardif IARD has contracted with the Inter Mutuelles Assistance (IMA) group, in which Matmut is a shareholder, for provision of the assistance services linked to its new car and home insurance offers.  Cardif IARD also became a shareholder in the IMA group, acquiring a 2% equity interest in the parent holding company.
Property & casualty insurance has been Matmut's core activity since the company was founded in 1962. Matmut has played a central role in creating the offers and management infrastructures, as well as in defining the operational organization of Cardif IARD. Its longstanding expertise will provide concrete benefits for customers.
BNP PARIBAS CAR INSURANCE
Simple, comprehensive and flexible insurance
-  3 plans: To make it easier for customers to choose the car insurance cover that fits their needs, all the plans include standard cover: 24/7 assistance and coverage of driver liability up to €1.3 million.
- Extended warranties enable customers to personalize their policy (0 km breakdown insurance and loan vehicle, legal protection for vehicle, protection of personal belongings in the vehicle, etc.).
All-inclusive services(1)
Real-time information on roadside assistance vehicle arrival time via smartphone.
Secur-Taxi, for taxi availability if the policyholder's vehicle cannot be driven.
A network of 4,500 partners garages so policyholders do not have to advance any payment.
24/7 access to policy terms and conditions via the BNP Paribas online customer space.
Insurance aligned with modern uses
Insurance cover when vehicle is rented(1).
If the vehicle is equipped with a GPS there is no deductible in case of theft(1).
Special rates
BNP Paribas Bonus(2) up to 60%.
BNP Paribas Youth Bonus(2): Young people benefit from half the parent's bonus if one of the parents is insured by Cardif IARD.
Low mileage discount: reduced rates for customers who drive fewer than 7,000 km per year.
1. Subject to conditions and limits specified in the policy.
2. Complete terms and conditions available at mabanque.bnpparibas
BNP PARIBAS COMPREHENSIVE HOMEOWNER INSURANCE
An adjustable offer to cover customers' day-to-day needs
At BNP Paribas, the essential is not optional
The standard policy provides essential property protection (fire, water damage, theft, vandalism, weather damage, etc.) as well as personal protection (civil liability, criminal defence, etc.), plus personalized cover based on the policyholder's property and needs (for example, interior furnishings, outdoor furniture, swimming pool, green energy equipment, etc.), with several different levels of cover. Policyholders can also add optional warranties (such as theft of leisure objects outside the home, travel assistance and private travel insurance, legal protection linked to property covered, etc.).
Prevention and loyalty rewards
Complementary no deductible if the first claim comes four years or more after the policy subscription (deductible amounts still apply for natural disasters and weather events).
No deductible for theft if the home is equipped with an active telesurveillance system when the theft occurs.
Everyday services, even when there is no damage(1)
24/7 home assistance in the event of an incident: leak, heating system failure, locked out of the home, etc. Policyholders simply call BNP Paribas Assistance, which will call a professional and cover the cost of the service call plus the first hour of labour.
Find tradesmen and assistance for work estimates on the home insured: contacts with approved tradesmen and help in analysing estimates to calmly make a decision.
Onsite inspection of second home: in the event of an extreme weather event in the town, BNP Paribas Assistance will check for possible damage and take initial emergency measures to avoid the need for the policyholder to travel to the home.
1. Subject to conditions and limits specified in the policy.
---------
Footnotes
At 30/06/2018

Source: DIRECCTE Normandie, May 2018

Including Private Banking and Hello bank! customers
( Press Release Image: https://photos.webwire.com/prmedia/6/226087/226087-1.jpg )
Related Links
WebWireID226087

This news content was configured by WebWire editorial staff. Linking is permitted.
News Release Distribution and Press Release Distribution Services Provided by WebWire.