Gannett | USA TODAY NETWORK Announce Recipients for 2018 "A Community Thrives" Program
McLean, VA –
WEBWIRE
–
Friday, June 22, 2018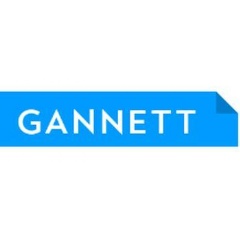 Gannett | USA TODAY NETWORK announced today the non-profit organizations that will receive grants from the Gannett Foundation as recipients of the company's social responsibility program "A Community Thrives" (ACT) for 2018.
ACT, now in its second year, awards grants to non-profit organizations with projects focused on improving local communities in the categories of Wellness, Education, or Arts and Culture. The nationwide program empowers communities to take on local challenges and spread the word about the issues important to them by using the platform of USA TODAY NETWORK, which includes USA TODAY and 109 local publications.
"ACT is all about making an impact through the reach of the USA TODAY NETWORK," said Andy Yost, chief marketing officer, Gannett. "This year's recipients are certainly deserving, and we are honored to support them."
"We were so moved by the number of inspiring ideas submitted to ACT," said Bob Dickey, president and chief executive officer of Gannett. "We are excited about the opportunity to empower these organizations to create real change in their communities."
ACT awards a total of $600,000 in grants. Additionally, a new crowdfunding component gave participating groups the ability to raise more money. Submissions for 2018 were done through CrowdRise, which is owned by GoFundMe, and all campaigns will receive the funding that they raised via the crowdsourcing platform. With $945,255 raised online through fundraising, the program will contribute a total amount of $1,545,255 to organizations across the country.
ACT received more than 500 submissions from over 40 states this year. The Gannett Foundation ultimately selected twelve grantees based on their viability, sustainability and impact. Additionally, four "fan favorite" grant recipients were determined after the crowdfunding period ended. The recipients chosen for the 16 grants are as follows:
Upward Intuition, Pensacola, FL – $100,000
Upward Intuition's grant will support its "More Than Just a Skatepark" project to address crime and drug prevention and the creation of a safer neighborhood by providing a beautiful, active outdoor space for the entire community.

Walnut Hills Redevelopment Foundation, Cincinnati, OH – $100,000
The Walnut Hills Redevelopment Foundation is a non-profit community development corporation working to enhance the quality of life in Walnut Hill. The grant will go to build the Peebles Corner Grocery Store to bring back groceries to Walnut Hills, a "food desert."

Fork Real Community Café, Rapid City, SD – $50,000
Fork Real Community Café aims to reduce hunger and promote health by offering nourishing, high quality, local food on a pay-what-you-can basis. The grant will support the Fork Real Café's acquisition of a location to operate independently.

HeartBound Ministries, Atlanta, GA – $50,000
HeartBound's mission is to provide programs and resources to meet the needs of the prison community, changing the culture from one of crime and incarceration to hope and restoration. The grant will support the expansion of its Little Readers Program – a literacy program designed to meet the special needs of children living through the hardships of parental incarceration.

Thero, San Diego, CA – $50,000
The mission of Thero is to connect people to mental health services. The grant will go to support its Crisis Therapy Project, which empowers and encourages licensed mental health providers to offer pro-bono services to the local communities they live in.

Hope Hall School, Rochester, NY – $50,000
Hope Hall School is a private, non-sectarian, 501(c)(3) not-for-profit school designed for students with special learning needs who consistently experience frustration in the traditional classroom setting. The grant will go to the Hope Hall Career Development and Occupational Therapy Program.

Independence Landing, Tallahassee, FL – $25,000 *Fan Favorite Grant
Independence Landing is a newly formed nonprofit organization started by committed parents and community members with the mission to build an affordable and safe residential community for adults with a range of cognitive and physical disabilities. 

Main Street Homer, Homer, LA – $25,000
Main Street Homer ("MSH") is a non-profit organization whose mission is to revitalize downtown Homer, Louisiana, through economic and cultural development, historic preservation, and advancement of the arts. Grant funding will go to create a Center for the Arts in downtown Homer.

13Thirty Cancer Connect, Rochester, NY – $25,000 *Fan Favorite Grant
13Thirty Cancer Connect offers a comprehensive continuum of support designed to help adolescents and young adults successfully transition through each stage of their cancer experience. The grant will go to help 13Thirty Cancer Connect continue its mission.

CrossPurpose, Denver, CO (two grants) – $25,000 and $25,000 *Fan Favorite Grant
The mission of CrossPurpose is to abolish relational, economic, and spiritual poverty through career and community development. The grant will go to support the pilot of its Alumni Association project to further develop community, foster continued growth, and provide additional supports to CrossPurpose program alumni.

Montclair Film, Montclair, NJ – $25,000 *Fan Favorite Grant
Montclair Film connects filmmakers from around the region and world with audiences by presenting films and year-round programs. The grant will go to help complete its campaign for its new home and headquarters.

Oregon Children's Foundation, Oregon (whole state) – $15,000
The Oregon Children's Foundation SMART (Start Making A Reader Today) project exists to inspire a love of reading in children through weekly one-on-one reading sessions. Each participating child also receives 14 new books of his or her choice to keep. The grant for SMART will go to sponsor a "book give away" for approximately 11,000 students across Oregon.

Saint Barnabas High School, Bronx, NY – $15,000
Saint Barnabas High School provides quality Catholic education for young women. The grant will go to help purchase equipment for its 3D STEM Lab.

Operation Parent, La Grange, KY – $10,000
Operation Parent is a parent-driven organization providing ongoing education, support, and hope to those raising teens and preteens in today's culture. The grant will go to its 21stCentury Prevention project to educate and empower the parents of 24,000 students to stop addiction before it begins with tools delivered to students and parents in 4th, 6th, and 9thgrades.

Point Blue Conservation Science, Petaluma, CA – $10,000
Point Blue Conservation Science advances nature-based solutions to address climate change, habitat loss, and other environmental threats through science, partnerships, education, and outreach. The grant will support the creation of a Student Native Plant Nursery.
About Gannett Foundation
The Gannett Foundation is a corporate foundation sponsored by Gannett Co., Inc. and serves to link the corporate mission and purpose with communities in which we operate. Through its Community Grants and A Community Thrives programs, Gannett Foundation supports nonprofit activities impacting residents in the communities in which Gannett does business. Through its other initiatives, the Foundation invests in the future of the media industry and encourages employee giving and volunteerism.
About USA TODAY NETWORK
USA TODAY NETWORK, part of Gannett Co, Inc. (NYSE: GCI), is the largest local-to-national media organization in the country, powered by our award-winning newsrooms and marketing solutions business. With deep roots in local communities spanning the U.S. with more than 100 brands, plus USA TODAY, we engage more than 125 million people every month through a diverse portfolio of multi-platform content offerings and experiences. For more information, visit www.gannett.com.
( Press Release Image: https://photos.webwire.com/prmedia/6/225679/225679-1.jpg )
Related Links
WebWireID225679

This news content was configured by WebWire editorial staff. Linking is permitted.
News Release Distribution and Press Release Distribution Services Provided by WebWire.