10 Semi-Finalists Advance Closer to $25,000 Grand Prize in Small Biz Salute Pitch Off Contest
San Diego, CA –
WEBWIRE
–
Thursday, June 21, 2018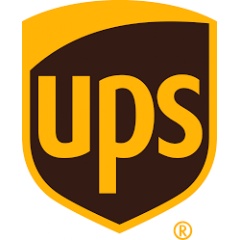 Presented by The UPS Store, Inc. and Inc. Magazine, online public voting for top 3 finalists underway
The UPS Store, Inc. and Inc. Magazine announced the 10 entrepreneurs and small business owners selected as semi-finalists for the Small Biz Salute Pitch Off, a competition that will reward one small business owner with $25,000 and an editorial feature in Inc. Magazine. To learn more about the individual finalists and vote, visit theupsstore.com/smallbizsalute.
After more than 2,000 individuals responded to a nationwide call for online pitch submissions, a panel of judges chose ten semi-finalists representing a wide range of small businesses offering unique products and services. These entrepreneurs are up for an online public vote underway now through June 29, 2018. According to the recent Inside Small Business Survey conducted by The UPS Store, Inc., a survey that evaluated the state of small business in the U.S., 52 percent of respondents said they believed it would take $25,000 or less to help start or grow a small business. With the online vote, these ten semi-finalists will be one step closer to obtaining that important financial support. Survey respondents also said the main motivators behind opening a small business in 2018 are being their own boss (38 percent), having a strong belief in the power of their own idea (17 percent) and creating their next career path (15 percent).
"We are thrilled to see such a passionate, driven and unique group of entrepreneurs advance in the Small Biz Salute Pitch Off," said Michelle Van Slyke, senior vice president of sales and marketing for The UPS Store, Inc. "Small business owners are the backbone of our communities. Support the small business movement by voting and showing your encouragement for their journey to success."
The 10 semi-finalists are:
Jentri Chancey, Jentri Quinn Makeup + Skin – Austin, Texas: Born out of a need to help people with skin conditions and diseases, Jentri Quinn Makeup + Skin offers a hypoallergenic, paraben-free and fragrance-free makeup line. If selected as the winner, Chancey would use the money to launch and expand a line of skin care products.
Dawn Culley, Rhyolite Engineering – Jefferson County, Colo.: Rhyolite Engineering, a certified woman-owned business, supports contractors in the federal market with documentation and engineering services. In the spirit of Rhyolite's guiding principle of lifting people up, Culley would create internships for future engineers or construction managers if her business wins.
Keitha Dendy, Home Made Luxe – League City, Texas: Founded by a busy mother of twins, Home Made Luxe is a subscription box service that delivers craft kits for home décor projects. Through craft kits and craft nights, Dendy strives to provide women opportunities for self-care. The prize earnings would fund Home Made Luxe's marketing and communications efforts.
David De Palo, JumpDrum – Ridgefield, Conn.: Aimed at people who like fun workouts, JumpDrum provides a low-impact, high-intensity cardio exercise using an inventive percussion instrument. If chosen, De Paulo would use the prize earnings for JumpDrum's first fitness studio in Connecticut.
Megan Eddings, Accel Lifestyle – Houston: Designed by a creative chemist, Accel Lifestyle makes ethical active wear designed with patent-pending antimicrobial fabric, which is sourced and made in the United States. Eddings would use the awarded cash for marketing and product development.
Bryanne Leeming, Unruly Splats – Boston: Unruly Splats blends physical exercise and STEM education with its programmable light-up buttons. Leeming, a college athlete and STEM enthusiast, wants to inspire children to be creative and healthy. The prize money would help the business ship units to customers and develop hands-on curriculum for use with the product.
Matthew Miller, Omaha Virtual Reality – Omaha, Neb.: Striving to educate and amaze people through technology, Omaha Virtual Reality brings the inspiring power of virtual reality to the Omaha community. The business proudly supports local community organizations and events. If awarded, Miller would use the money to expand this startup company.
Adam Morrison, DroneRafts – Johnson County, Ind.: DroneRafts offers the only commercially available, fully engineered all-terrain landing gear system for drones. This technology allows drones to land on any surface, including water and uneven terrain. Morrison would like to invest the prize earnings for product modularization.
Marie Sckocheva, Yez! Foods – Carlsbad, Calif.: Yez! Foods provides tasty and satisfying snacks especially crafted for people on ketogenic, paleo and gluten-free diets. The startup business is launching a store with diet-friendly bread, cookies and crackers. Sckocheva says winning the contest would help Yez! become a leader in the specialty diet market.
Steve Waddell, NASONI – Suffolk, Va.: Reinventing a decades-old household item, NASONI makes an innovative, one-of-a-kind faucet featuring an extra spout, which helps people do more with their bathroom sinks, from removing makeup to rinsing after brushing. Waddell would use the awarded cash to help with pre-production costs.
The top three finalists, based in part on vote totals, will attend and compete in the Small Biz Salute Pitch Off event on August 8th in Detroit. They will present in front of a live audience and a panel of judges including author, entrepreneur and TV host Tabatha Coffey. The grand prize winner will be announced at the live Small Biz Salute Pitch Off event on August 8, 2018.
"The stakes are high and the competition is impressive," said Coffey. "Small business success comes from having a passion and conviction for your business, service or product – I look forward to seeing that energy and creativity come through during the live pitch off." To learn more about the Small Biz Salute pitch-off contest, and vote and discover more about each semi-finalist, visit www.theupsstore.com/smallbizsalute.
RULES & REGULATIONS: The Small Biz Salute pitch-off contest is open to owners of small business owners only. No purchase necessary. Void where prohibited. Grand prize of $25,000 and editorial feature in Inc. Magazine. Must be 18 or older as of 3/21/18 to enter. Contest entry ended 5/4/18. Visit inc.com/theupsstore/rules for complete and official rules. Sponsored by The UPS Store, Inc., 6060 Cornerstone Court West San Diego, CA 92121 and Mansueto Ventures LLC, d.b.a Inc. Magazine, 250 Greenwich Street, New York, NY 10007. 
Media are invited to attend the Small Biz Salute Pitch Off event on August 8. Please contact publicrelations@upsstore.com if interested.
About The UPS Store
With approximately 5,000 locations across North America, The UPS Store® network comprises the nation's largest franchise system of retail shipping, postal, print and business service centers. The UPS Store locations in the U.S. are independently owned and operated by licensed franchisees of The UPS Store, Inc., a subsidiary of UPS (NYSE: UPS). Services, products, pricing and hours of operation may vary by location. For additional information on The UPS Store, visit theupsstore.com. For information on franchise opportunities for opening a The UPS Store location, visit www.theupsstorefranchise.com. Follow The UPS Store on Twitter at @TheUPSStore and like The UPS Store on Facebook at facebook.com/theupsstore.
About Inc.
Founded in 1979 and acquired in 2005 by Mansueto Ventures, Inc. is the only major brand dedicated exclusively to owners and managers of growing private companies, with the aim to deliver real solutions for today's innovative company builders.  Winner of Advertising Age's "The A-List" in January 2015, and the National Magazine Award for General Excellence in both 2014 and 2012. Total monthly audience reach for the brand has grown significantly from 2,000,000 in 2010 to over 40,000,000 today.  For more information, visit https://www.inc.com/.
( Press Release Image: https://photos.webwire.com/prmedia/6/225636/225636-1.png )
Related Links
WebWireID225636

This news content was configured by WebWire editorial staff. Linking is permitted.
News Release Distribution and Press Release Distribution Services Provided by WebWire.