Anglo American agrees to increase Mitsubishi's interest in Quellaveco by 21.9% for $600m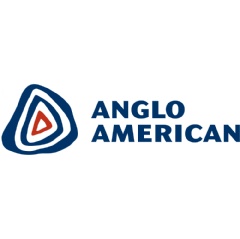 Anglo American plc ("Anglo American") announces that it has entered into a Heads of Agreement with Mitsubishi Corporation ("Mitsubishi") in relation to Mitsubishi's proposed acquisition of a 21.9% equity interest in Anglo American Quellaveco S.A., ("AAQSA"), which owns the Quellaveco copper project in Peru ("Quellaveco"), for a total consideration of $600 million (the "Proposed Transaction"). Mitsubishi already holds an 18.1% interest in AAQSA and, following closing of the Proposed Transaction, Mitsubishi's interest will increase to 40%, while Anglo American will retain 60%.
The total consideration of $600 million is comprised as follows:
$500 million upon closing of the Proposed Transaction;
$50 million upon total ore treatment rates at Quellaveco reaching at least 150 thousand tonnes per day1; and
$50 million upon total ore treatment rates at Quellaveco reaching at least 180 thousand tonnes per day1.
The total consideration implies a valuation for 100% of Quellaveco of $2.74 billion. The consideration will be settled upon closing by way of a primary share subscription2 in AAQSA by MCQ Copper Ltd., a wholly owned subsidiary of Mitsubishi, which will pre-fund a portion of Anglo American's share of the required capital expenditure for the development of Quellaveco.
Mark Cutifani, Chief Executive of Anglo American, said: "The successful syndication of a 21.9% interest in Quellaveco confirms the world-class quality of our copper asset in Peru and aligns with our disciplined approach to how we allocate capital. We are pleased to be able to extend our longstanding partnership with Mitsubishi and look forward to its ongoing contribution and strong support for the development of Quellaveco."
Closing of the Proposed Transaction is expected in Q3 2018 and is subject to a number of conditions, including required regulatory approvals, approval by Mitsubishi's Board, and approval to develop the Quellaveco project by Anglo American's Board.
The Proposed Transaction is a Smaller Related Party Transaction under the UK Listing Rules, as Mitsubishi is a related party of Anglo American. The Proposed Transaction is therefore subject to the requirements of the UKLA Listing Rule 11.1.10R.
1. Achieving throughput rates of 150 thousand and 180 thousand tonnes per day will be subject to future permitting requirements.
2. The total subscription by Mitsubishi for new shares in AAQSA will be $833 million (in order for Mitsubishi to attain a 40% share of the total number of AAQSA shares following the issue of new shares), of which $500 million will be consideration to pre-fund a portion of Anglo American's capital contributions to AAQSA for the development of the Quellaveco project. The total subscription consideration will be subject to customary balance sheet adjustments using a valuation date of 1 July 2018.
Notes to editors:
Quellaveco is one of the world's largest undeveloped copper deposits and is located in the Moquegua region in the south of Peru. With Ore Reserves estimated at 1.3 billion tonnes, containing approximately 7.5 million tonnes of copper (at 0.57% TCu), Quellaveco has a Reserve Life of 30 years, with potential for further extension given its estimated additional Mineral Resources of 1.6 billion tonnes, containing 6.0 million tonnes of copper (at 0.37% TCu)3. The Quellaveco project will use open pit mining and processing by flotation to produce copper concentrate, as well as molybdenum and silver by-products. At its initial nameplate throughput rate of 127.5 thousand tonnes per day, Quellaveco is expected to produce an average of approximately 300,000 tonnes per year over its first ten years of operation, at a C1 cash cost of approximately $1.10 per pound of copper.
The project has been granted all its major permits required for construction, and benefits from a high level of acceptance from the local communities and the local, regional and national governments. Quellaveco will be operated by Anglo American and, subject to the approval of Anglo American's Board, Quellaveco would begin its development phase during the second half of 2018, with first copper production expected in 2022.
3. Estimates as at 31 December 2017. For a breakdown of the classification categories, refer to the Anglo American Ore Reserves and Mineral Resources Report 2017. TCu = Total Copper.
Anglo American is a global diversified mining business and our products are the essential ingredients in almost every aspect of modern life. Our portfolio of world-class competitive mining operations and undeveloped resources provides the metals and minerals to meet the growing consumer-driven demands of the world's developed and maturing economies. With our people at the heart of our business, we use innovative practices and the latest technologies to discover new resources and mine, process, move and market our products to our customers around the world.
As a responsible miner – of diamonds (through De Beers), copper, platinum and other precious metals, iron ore, coal and nickel – we are the custodians of what are precious natural resources. We work together with our key partners and stakeholders to unlock the sustainable value that those resources represent for our shareholders, the communities and countries in which we operate and for society at large. Anglo American is re-imagining mining to improve people's lives.
( Press Release Image: https://photos.webwire.com/prmedia/7/225343/225343-1.png )
Related Links
WebWireID225343

This news content was configured by WebWire editorial staff. Linking is permitted.
News Release Distribution and Press Release Distribution Services Provided by WebWire.