Menís Health Week: spotlight on sugar
63% of men in the UK are overweight.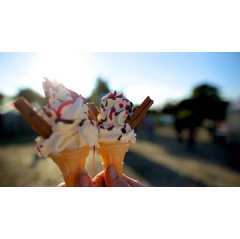 Menís Health Week†is run by Menís Health Forum to raise awareness about health issues affecting the UKís male population.
This year the focus is on the UKís diabetes crisis, estimated to affect one in ten men in the UK Ė a figure expected to increase sharply over the next 20 years.
Dr Subashini M, Associate Medical Director at Aviva, comments on Menís Health Week:†
ďThe spotlight is on sugar for this yearís Menís Health Week, and the contributing role it is playing in the UKís diabetes crisis. While sugary treats can often act as an innocent indulgence, too much of the white stuff on a too frequent basis can pose significant health threats, leading to weight gain and a whole host of resulting health issues.
Based on BMI data from Avivaís research 63% of men in the UK are currently overweight*. The nationís Ďsweet toothí could be a significant contributing factor to this obesity crisis, with over a third (36%) of men indulging in unhealthy snacks such as chocolate and crisps and (28%) treating themselves to cakes, puddings, biscuits and pastries at least once a day.*
Itís encouraging to see nearly half (44%) of men have tried to reduce their sugar intake in the past year*, however more needs to be done if we are to tackle the UKís obesity crisis. A healthy diet is one of the most effective ways of maintaining a healthy lifestyle. This Menís Health Week presents the perfect opportunity for men in the UK to take stock of their diet and nutrition - just a few small tweaks to our everyday diet can make a significant and positive impact to our health and wellbeing.Ē
Top tips on how to cut sugar intake
Secret sugar†Ė Food doesnít need to be sickly sweet to contain alarming levels of sugar. Itís often found hiding in unexpected places. Make sure you read ingredients to identify which foods contain secret sugar. If itís something easy to make such as a pasta sauce, why not consider making it from scratch and forgoing the sugar?
Look for healthy alternatives†Ė Swapping sugary snacks for healthy alternative such as fruit or nuts will not only lower your sugar intake but also bring additional nutritional benefits and leave you satisfied for longer.
Keep treats out of the house†Ė If knowing sugary snacks are just seconds away in the kitchen cupboards is too much of a test for your willpower, why not set yourself a rule and make your house a no treat zone.
Donít drink your sugar†Ė Sugar lurks in drinks as well as food. Switching to sugar free alternatives to fizzy drinks or swapping sugar for sweetener in your tea and coffee can dramatically lower your daily sugar intake.
*Download the†Aviva Wellbeing report
-------
Aviva provides life insurance, general insurance, health insurance and asset management to 33 million customers.
In the UK we are the leading insurer serving one in every four households and have strong businesses in selected markets in Europe, Asia and Canada. Our shares are listed on the London Stock Exchange and we are a member of the FTSE100 index. †
Avivaís asset management business, Aviva Investors, provides asset management services to both Aviva and external clients, and currently manages over £350 billion in assets. Total group assets under management at the Aviva group are £490 billion.
Aviva helps people save for the future and manage the risks of everyday life; we paid out £34.6 billion in benefits and claims in 2017.
By serving our customers well, we are building a business which is strong and sustainable, which our people are proud to work for, and which makes a positive contribution to society.
For an introduction to what we do and how we do it, please click here†www.aviva.com/about-us
( Press Release Image: https://photos.webwire.com/prmedia/6/225244/225244-1.jpg )
Related Links
WebWireID225244

This news content was configured by WebWire editorial staff. Linking is permitted.
News Release Distribution and Press Release Distribution Services Provided by WebWire.