Peruvian rainforest plants have anti-malarial activity
Study of medicine plants in Peru published in Journal of Ethnopharmacology wins Elsevier's Atlas award
Amsterdam –
WEBWIRE
–
Tuesday, June 5, 2018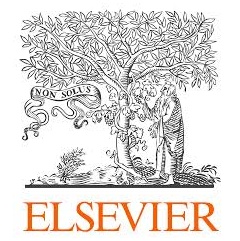 An Atlas-award winning study reported in the Journal of Ethnopharmacology has found that traditional uses of medicinal plants in the Peruvian rainforest are, to a large extent, backed up by science. Samples taken from plants identified by people from the Iquitos-Nauta road communities and studied in the lab have been found to contain extracts that are harmful to protozoan parasites responsible for malaria and other infectious conditions common in the tropics.
These new findings pave the way for the identification of promising new compounds with potential for drug development, researchers say. Their work has been selected by an international scientific committee to receive this month's Atlas Award, selected from ten nominations that demonstrate the potential impact on people's lives around the world. The winning research is presented alongside interviews, expert opinions, multimedia and much more on the Atlas website.
"These people live at the edge of the city and forest so there are a lot of rural aspects to their lives," said Alexandre Maciuk of Université Paris-Saclay in France. "They interact a lot with the forest and this means that their knowledge of the forest resources is quite extensive, but being near the city, they also know quite a bit about modern medicine.
"They are not so far from the doctor, and know what malaria is; that it's a parasite. So they have this modern concept of medicine and they mix it with traditional knowledge," Dr. Maciuk added.
The research team, led in the field by Elsa Rengifo and Pedro Vásquez-Ocmín from Instituto de Investigationes de la Amazonia Peruana, surveyed 75 rural people from the province of Maynas, located in the region of Loreto, Peru, to learn which plants they traditionally used to treat malaria and 'uta' the name used for the condition called leishmaniasis. After making a list of plants named by at least five study participants, they verified and collected the plant species indicated. After carefully producing an extract from a small amount of the dried- and ground-up plants, researchers tested the ability of those extracts to harm protozoan parasites including:
Plasmodium falciparum

 (which causes malaria);

Leishmania donovani

 (which causes leishmaniasis); and

Trypanosoma brucei gambiense

 (which causes African sleeping sickness).
From the initial list including dozens of plants, the researchers found ten with activity on P. falciparum, and 15 with activity on L. donovani. Extracts made from the leaves of a plant called Costus curvibracteatus and the bark of Grias neuberthii worked against all three parasitic species. The findings provide a list of candidates for further anti-protozoal research.
"The traditional use of plants and the methods used for treating these diseases is part of the richness of the mixed culture of rural mestizos," the researchers wrote. "These communities can easily share this knowledge, making it a resource that should be respected and preserved with the creation of indigenous pharmacopeias."
The full story and interview with the authors is available at: 
https://www.elsevier.com/connect/atlas/fighting-malaria-with-help-from-the-forest
--------
The article is "Antiprotozoal activity of medicinal plants used by Iquitos-Nauta road communities in Loreto (Peru)," by Pedro Vásquez-Ocmín, Sandrine Cojean, Elsa Rengifo, Soulaf Suyyagh-Albouz, Carlos Amasifuen Guerra, Sebastien Pomel, Billy Cabanillas, Kember Mejia, Philippe Loiseau, Bruno Figadere, Alexandre Maciuk (https://doi.org/10.1016/j.jep.2017.08.039). It appears in Journal of Ethnopharmacology, volume 210 (January 2018), published by Elsevier.
About Journal of Ethnopharmacology
The Journal of Ethnopharmacology is dedicated to the exchange of information and understandings about people's use of plants, fungi, animals, microorganisms and minerals and their biological and pharmacological effects based on the principles established through international conventions.
About Atlas, Research for a better world 
Science impacts everyone's world. With over 1,800 journals publishing articles from across science, technology and health, our mission is to share some of the stories that matter. Each month Elsevier's Atlas showcases research that can significantly impact people's lives around the world or has already done so. We hope that bringing wider attention to this research will go some way to ensuring its successful implementation.
With so many worthy articles published the tough job of selecting a single article to be awarded "The Atlas" each month comes down to an Advisory Board. The winning research is presented alongside interviews, expert opinions, multimedia and much more on the Atlas website: www.elsevier.com/atlas
About Elsevier
Elsevier is a global information analytics business that helps institutions and professionals advance healthcare, open science and improve performance for the benefit of humanity. Elsevier provides digital solutions and tools in the areas of strategic research management, R&D performance, clinical decision support and professional education, including ScienceDirect, Scopus, SciVal, ClinicalKey and Sherpath. Elsevier publishes over 2,500 digitized journals, including The Lancet and Cell, more than 38,000 e-book titles and many iconic reference works, including Gray's Anatomy. Elsevier is part of RELX Group, a global provider of information and analytics for professionals and business customers across industries. www.elsevier.com
( Press Release Image: https://photos.webwire.com/prmedia/6/224914/224914-1.jpg )
Related Links
WebWireID224914

This news content was configured by WebWire editorial staff. Linking is permitted.
News Release Distribution and Press Release Distribution Services Provided by WebWire.