New Journal Series Provides Insights on European Medication-Related Guidelines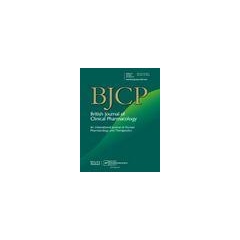 The revised guideline aims to ensure the safety and wellbeing of trial participants going forward, taking into account the increasing complexity of early clinical trials
A new series published in the British Journal of Clinical Pharmacology (BJCP) aims to help clinicians, researchers, and patients access and understand recent guidelines and regulatory documents issued by the European Medicines Agency (EMA), which oversees the scientific evaluation and safety monitoring of medicines in the European Union.
"We felt that the rich information available at the EMA with regard to drug development deserved a wider audience than drug companies involved in registering their products," said Professor Adam Cohen, Editor-in-Chief of the journal and the Director of the Centre for Human Drug Research, in The Netherlands. "Every treatment of a patient is also a small clinical trial, and clinical pharmacologists need to know about the EMA guidelines," added Professor Cohen, who co-authored an editorial introducing the series. "Reading our commentary series, which provides immediate hyperlinks to the guidelines, is an efficient way of disseminating the existing knowledge about drug development in a certain therapeutic area. This will be useful for practicing clinicians, patients, and researchers."
The new series, which was developed in collaboration with the EMA, aims to provide an annotated version of some relevant EMA guidelines and regulatory documents, thereby helping them to reach a wider audience and opening a forum for discussion.
The first commentary in the series focuses on the First in Human guideline that was revised, taking into account the lessons learnt from the recent tragic events in a trial in France. "The revised guideline aims to ensure the safety and wellbeing of trial participants going forward, taking into account the increasing complexity of early clinical trials," said co-author Milton Bonelli, MD, Head of Clinical Pharmacology and Non-Clinical Support at the EMA. "We hope that this publication will provide further understanding of the provisions included to all professionals involved in this key part of medicines development."
All future commentaries in the series will share the same format: starting with a summary of the main points covered in the guideline, followed by experts' opinions on relevant and controversial issues in the guideline and where it may change current practice. Throughout the commentary, hyperlinks will guide readers to the relevant sections of the guideline.
"We at the EMA recognise that many of our regulations, guidances, and evidentiary standards have direct relevance to the scientific community," said Hans-Georg Eichler, MD, MSc, who is the EMA's Senior Medical Officer. "We are therefore grateful to have this platform with BJCP, which will help us better explain our scientific positions and policies, thereby supporting clinical investigators and academic developers of new medicines."
Additional Information
Full citations:
"Annotated guidance to the European Medicines Agency (EMA) guidelines and regulatory documents. A new series of the BJCP." Adam Cohen and Sergio Bonini. British Journal of Clinical Pharmacology. Published Online: 31 May 2018, DOI: 10.1111/bcp.13599
URL Upon Publication: http://doi.wiley.com/10.1111/bcp.13599
"Commentary on the EMA Guideline on strategies to identify and mitigate risks for first-in-human and early clinical trials with investigational medicinal products." Joop van Gerven and Milton Bonelli. British Journal of Clinical Pharmacology. Published Online: 31 May 2018, DOI: 10.1111/bcp.13550
URL Upon Publication: http://doi.wiley.com/10.1111/bcp.13550
About the Journal
The British Journal of Clinical Pharmacology has the primary goal of publishing high quality research papers on all aspects of drug action in humans. The journal has a wide readership, bridging the medical profession, clinical research and the pharmaceutical industry, and is published monthly. It is owned by the British Pharmacological Society and published by Wiley. The journal's current Impact Factor is 3.493 (Thomson Reuters Science Citation Index).
[b]About The British Pharmacological Society[/b]
The British Pharmacological Society is a charity with a mission to promote and advance the whole spectrum of pharmacology. Founded in 1931, it is now a global community at the heart of pharmacology, with over 3,500 members from more than 60 countries worldwide. The Society leads the way in the research and application of pharmacology around the world through its scientific meetings, educational resources and peer-reviewed journals: the British Journal of Clinical Pharmacology, Pharmacology Research & Perspectives, and the British Journal of Pharmacology, which includes the Concise Guide to PHARMACOLOGY, featuring open access overviews of the key properties of over 1,700 human therapeutic targets and their drugs, and links to www.guidetopharmacology.org.
About Wiley 
Wiley, a global research and learning company, helps people and organizations develop the skills and knowledge they need to succeed. Our online scientific, technical, medical, and scholarly journals, combined with our digital learning, assessment and certification solutions help universities, learned societies, businesses, governments and individuals increase the academic and professional impact of their work. For more than 210 years, we have delivered consistent performance to our stakeholders. The company's website can be accessed at www.wiley.com.
( Press Release Image: https://photos.webwire.com/prmedia/6/224798/224798-1.jpg )
Related Links
WebWireID224798

This news content was configured by WebWire editorial staff. Linking is permitted.
News Release Distribution and Press Release Distribution Services Provided by WebWire.