Tieto Intelligent Wellbeing is the first Nordic AI and big data platform to receive CE certification
Tieto Intelligent Wellbeing data platform has received CE certification for medical devices. This EU certification is the first of its kind in the Nordics for a big data and AI platform, and enables extending the use from medical research purposes to daily clinical care of patients.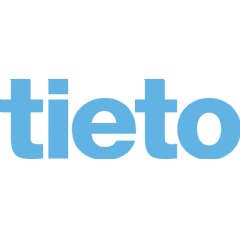 Tieto Intelligent Wellbeing was developed to address the many needs of the healthcare and welfare sector, as validated by its recent CE medical device certification. This data-driven AI platform is suited for medical research, basic and specialized healthcare and social work in a way that makes healthcare organizations more data-driven. By facilitating this evolution in operation models, Tieto Intelligent Wellbeing supports wellbeing while reducing costs in the healthcare and welfare sector.
"This certification demonstrates the usefulness of Tieto Intelligent Wellbeing in the healthcare and welfare sector. We built a data-driven solution that meets the various needs of healthcare and welfare organizations, from medical research all the way to clinical care", says Matti Ristimäki, Director, Data-Driven Businesses.
Tieto Intelligent Wellbeing is an artificial intelligence based data-driven product family for healthcare and welfare. It is a holistic platform to collect all data from several information systems to one place, structure open text data to machine understandable format and run advanced machine learning algorithms top of that. AI-based healthcare data analysis is increasing in volume and importance. Nordic societies face potentially tremendous challenges as populations age and develop chronic diseases. One key to tackling these challenges is better use of data, for example by AI. Automated gathering and analysis of huge healthcare datasets can assist healthcare and welfare professionals by identifying diseases and providing more comprehensive yet personalized patient care.
"The Nordic healthcare sector is in an extremely good position to use data and AI. For example, 100% of medical records in Finland are digitized, representing a huge immediate opportunity to use AI to improve healthcare", Ristimäki continues.
CE certification brings healthcare professionals AI-powered insights - for example, in identifying rare diseases
The Hospital District of Helsinki and Uusimaa (HUS) is one of the biggest specialized healthcare organizations in Europe and is a leading clinic in several specialties in Europe. It is aiming to have a global lead position in utilizing health data to improve operations, patient care and medical research. To achieve this, Tieto and HUS have in partnership build and implemented a unique HUS datalake powered by Tieto Intelligent Wellbeing, which collects all the data from several HUS databases and offers modern and diverse tools to utilize the data. For example, HUS's data analytics team and Helsinki Biobank have been using datalake for research from the start. The CE certification will enable HUS to extend the use of datalake into clinical care. Now, vast HUS patient datasets can be processed by AI to potentially empower the daily work of HUS healthcare professionals.
"By utilizing the massive healthcare datasets, we can create algorithms that identify at-risk patients with various potential illnesses and predict epidemics too. Applications of this solution will make treatments more successful and affordable, while delivering increasingly more high-quality, customized care", describes Visa Honkanen, Director of Strategic Development department at HUS.
In summer 2018, HUS will begin using datalake in the HUS Comprehensive Cancer Center's Hematology Division in both research and clinical settings. This extended use will reveal new applications in areas such as acute leukaemia. Similarly, AI can possibly be used to harvest data for the rapid identification and diagnosis of rare diseases — before potential complications arise.
Tieto aims to capture the significant opportunities of the data-driven world and turn them into lifelong value for people, business and society. We aim to be customers' first choice for business renewal by combining our software and services capabilities with a strong drive for co-innovation and ecosystems. www.tieto.com
( Press Release Image: https://photos.webwire.com/prmedia/7/224364/224364-1.png )
Related Links
WebWireID224364

This news content was configured by WebWire editorial staff. Linking is permitted.
News Release Distribution and Press Release Distribution Services Provided by WebWire.