Fujitsu Brings Artificial Intelligence Expertise to New Collaborative EU Project to Improve Banking Security
Munich –
WEBWIRE
–
Wednesday, May 16, 2018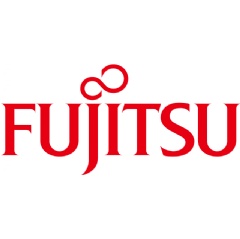 Fujitsu announces that it is bringing its expertise in Artificial Intelligence (AI) to FinSec, a new collaborative European Union (EU) Horizon 2020 project, coordinated by GFT Italy, with the aim to boost financial institutionsí ability to predict and defend against complex security threats and comply with more demanding security regulations.
A core principle of the FinSec project will be the application of data-driven AI to anticipate and identify security incidents, both in online and physical banking. There will also be strong emphasis on collaboration across all stakeholders in the financial services value chain to improve the detection and mitigation of security threats.
Fujitsuís contribution to the FinSec project will be in using AI to develop unique threat detection capabilities through the analysis of CCTV surveillance cameras to detect potentially irregular behavior by people in sensitive areas, such as banks, and in the proximity of bank ATMs. Fujitsuís participation in the EU project will be driven through the Fujitsu AI Center of Excellence1 at the Ecole Polytechnique in Paris-Saclay, which offers world-leading expertise in AI-based CCTV analysis. The new AI algorithm resulting from Fujitsuís participation in the FinSec project will be implemented in ATMs being developed by a project partner and will be transferable to other applications based on CCTV surveillance, such as autonomous image analysis in public security for police and border protection, as well as for private security.
One of 23 partners from 11 EU countries representing prominent stakeholders in the financial services sector and global leaders in physical & IT security, Fujitsu brings to the FinSec project its extensive experience in technology for the financial services industry, its expertise in the application of AI to CCTV applications, and a deep culture of collaborative working on co-creation programs.
The FinSec project, which started in May 2018 and will run until December 2020, receives funding from the EUís Horizon 2020 research and innovation program under the Grant Agreement no. 786727. Fujitsu regularly participates in the European Innovation Framework Horizon 2020, and is currently participating as the technical lead in a new EU-funded innovation project on security in IoT2.
Notes to editors
1Fujitsuís AI CoE was opened in September 2017 at the Drahi X-Novation Center in Paris-Saclay, the incubator of the Ecole Polytechnique.
2ďPredictive Security for IoT Platforms and Networks of Smart Objects (SecureIoT)Ē is intended to make the digital world more secure by enabling the automated risk management of Internet of Things (IoT) systems in automotive, manufacturing, healthcare and critical infrastructures. SecureIoT receives funding from the EUís Horizon 2020 research and innovation program under the Grant Agreement no. 779899.
Online resources
Read the Fujitsu blog: http://blog.ts.fujitsu.com
Follow Fujitsu on Twitter: http://www.twitter.com/Fujitsu_Global
Follow us on LinkedIn: http://www.linkedin.com/company/fujitsu
Find Fujitsu on Facebook: http://www.facebook.com/FujitsuICT
Fujitsu pictures and media server: http://mediaportal.ts.fujitsu.com/pages/portal.php
For regular news updates, bookmark the Fujitsu newsroom: http://ts.fujitsu.com/ps2/nr/index.aspx
About Fujitsu
Fujitsu is the leading Japanese information and communication technology (ICT) company, offering a full range of technology products, solutions, and services. Approximately 140,000 Fujitsu people support customers in more than 100 countries. We use our experience and the power of ICT to shape the future of society with our customers. Fujitsu Limited (TSE: 6702) reported consolidated revenues of 4.1 trillion yen (US $39 billion) for the fiscal year ended March 31, 2018. For more information, please see http://www.fujitsu.com.
About Fujitsu EMEIA
Fujitsu promotes a Human Centric Intelligent Society, in which innovation is driven by the integration of people, information and infrastructure. In the Europe, Middle East, Africa and India region (EMEIA), our 28,000-strong workforce is committed to Digital Co-creation, blending business expertise with digital technology and creating new value with ecosystem partners and customers. We enable our customers to digitally transform with connected technology services, focused on Artificial Intelligence, the Internet of Things, and Cloud - all underpinned by Security. For more information, please visit http://www.fujitsu.com/fts/about/
All other company or product names mentioned herein are trademarks or registered trademarks of their respective owners. Information provided in this press release is accurate at time of publication and is subject to change without advance notice.
( Press Release Image: https://photos.webwire.com/prmedia/7/224157/224157-1.png )
Related Links
WebWireID224157

This news content was configured by WebWire editorial staff. Linking is permitted.
News Release Distribution and Press Release Distribution Services Provided by WebWire.