ING posts 1Q18 net result of €1,225 million
Amsterdam –
WEBWIRE
–
Wednesday, May 9, 2018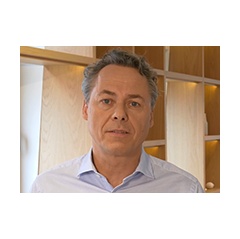 "We delivered solid profitability in the first quarter, and our commercial momentum stayed strong."
ING's 1Q2018 results in 90 seconds (English subtitles): https://www.youtube.com/watch?v=huVA_DCTkIE
ING continues pace of commercial growth, attracting more customers and increasing core lending
ING grew primary customer base in 1Q18 by 170,000 to 11.2 million; total retail customers reached 37.8 million
Net core lending in 1Q18 increased by €12.3 billion; net customer deposit inflow amounted to €2.4 billion
ING 1Q18 underlying pre-tax result of €1,686 million, up 2.1% year-on-year
Good result reflects continued loan growth and lower risk costs, whereas expenses remained under control
ING's 1Q18 four-quarter rolling underlying ROE was 10.3%; fully loaded CET1 ratio at 14.3%


CEO statement

"We delivered solid profitability in the first quarter, at the same time providing a differentiating experience for customers and innovating to stay relevant for them in the future," said Ralph Hamers, CEO of ING Group. "We attracted new customers and deepened the relationship with existing ones. Overall customer numbers were up more than 400,000 during the quarter to 37.8 million. Primary relationships grew by 170,000 to 11.2 million, boosted by inflows in our Challengers & Growth Markets, particularly in Australia. We are on track to achieve our goal of 14 million primary relationships by 2020."

"We rolled out new products and services in the first quarter to create an easier experience and empower customers in new ways. These included ING Global Index Portfolios, developed jointly in the Netherlands, Austria, Germany, Belgium and Luxembourg, with each unit contributing vital parts to the whole. This low-cost and easy-to-use investment product expands our offering in those markets and provides customers with an alternative to savings accounts."

"We took an important step to become the preferred platform for business customers by acquiring a 75 percent stake in Payvision, an innovative service that connects merchants and payments providers by facilitating more than 80 payment methods in 150 currencies. This technological leap will strengthen and expand ING's digital payments business, especially in e-commerce."

"And we achieved a milestone in the first quarter when our Yolt open-banking platform in the UK passed the 250,000 user mark. Yolt empowers by giving people better insights into their finances with the help of tools to manage their money across financial institutions. Yolt taps into the disruption ushered in by the European PSD2 open payments directive with a multi-bank value proposition that we at ING feel will be a key element of the go-to banking platforms of the future."

"We delivered solid profitability in the first quarter, and our commercial momentum stayed strong." Ralph Hamers, CEO of ING Group

"We've set ambitious targets for responsible finance. We focus on financing companies and sectors whose activities counter global warming and have a positive social impact, as well as working together with environmental, social and governance (ESG) industry leaders. This includes helping others to secure sustainable finance, which we also did in the first quarter when we acted as Sustainability Coordinator for the revolving credit facility for global agri-business Olam International Ltd, Asia's first sustainability-linked club loan deal. We also made good progress in 1Q18 building a reputation for placing green bonds; during the quarter ING led eight green bond issues for clients."

"Overall, our commercial momentum remained strong. We recorded €12.3 billion of core lending growth in the quarter. Risk costs remained low, and we demonstrated good cost control in the first quarter. Expenses were down from the fourth quarter of 2017 when costs were higher due to investments in growth and non-recurring items. I'm pleased with the progress on the merger of Record Bank into ING Belgium, which we expect to be completed in the first half of 2018. We remain on track to achieve the €900 million cost-savings goal we set as part of our Think Forward strategy by 2021."

"As we transform ING, we have to ensure the highest standards in our daily operations. That includes further strengthening non-financial risk areas, such as customer due diligence, cyber security and anti-money laundering."

"We have successfully adopted the new IFRS 9 accounting standard, which came into effect at the beginning of this year. Now that we can better assess the potential impact of Basel IV and IFRS 9 on capital and earnings, we have been able to complete ING Group's financial ambitions with a CET1 ratio of around 13.5 percent and an underlying ROE ambition between 10 and 12 percent. We continue to expand our digital leadership and to attract customers that see us as the go-to bank, as well as delivering attractive returns to shareholders."

Note for editors

For further information on ING, please visit www.ing.com. Frequent news updates can be found in the Newsroom or via the @ING_news Twitter feed. Photos of ING operations, buildings and its executives are available for download at Flickr. Footage (B-roll) of ING is available via ing.yourmediakit.com, or can be requested by emailing info@yourmediakit.com. ING presentations are available at SlideShare.

ING PROFILE

ING is a global financial institution with a strong European base, offering banking services through its operating company ING Bank. The purpose of ING Bank is empowering people to stay a step ahead in life and in business. ING Bank's more than 51,000 employees offer retail and wholesale banking services to customers in over 40 countries.

ING Group shares are listed on the exchanges of Amsterdam (INGA NA, INGA.AS), Brussels and on the New York Stock Exchange (ADRs: ING US, ING.N).

Sustainability forms an integral part of ING's strategy, evidenced by ING's ranking as a leader in the banks industry group by Sustainalytics. ING Group shares are included in the FTSE4Good Index and in the Dow Jones Sustainability Index (Europe and World), where ING is also among the leaders in the banks industry group.

IMPORTANT LEGAL INFORMATION

Elements of this press release contain or may contain information about ING Groep N.V. and/ or ING Bank N.V. within the meaning of Article 7(1) to (4) of EU Regulation No 596/2014.

Projects related to the integration of Record Bank in Belgium are still subject to regulatory approval.

ING Group's annual accounts are prepared in accordance with International Financial Reporting Standards as adopted by the European Union ('IFRS-EU'). In preparing the financial information in this document, except as described otherwise, the same accounting principles are applied as in the 2017 ING Group consolidated annual accounts. All figures in this document are unaudited. Small differences are possible in the tables due to rounding.

Certain of the statements contained herein are not historical facts, including, without limitation, certain statements made of future expectations and other forward-looking statements that are based on management's current views and assumptions and involve known and unknown risks and uncertainties that could cause actual results, performance or events to differ materially from those expressed or implied in such statements.
Actual results, performance or events may differ materially from those in such statements due to a number of factors, including, without limitation: (1) changes in general economic conditions, in particular economic conditions in ING's core markets, (2) changes in performance of financial markets, including developing markets, (3) potential consequences of European Union countries leaving the European Union or a break-up of the euro, (4) changes in the availability of, and costs associated with, sources of liquidity such as interbank funding, as well as conditions in the credit and capital markets generally, including changes in borrower and counterparty creditworthiness, (5) changes affecting interest rate levels, (6) changes affecting currency exchange rates, (7) changes in investor and customer behaviour, (8) changes in general competitive factors, (9) changes in laws and regulations and the interpretation and application thereof, (10) geopolitical risks and policies and actions of governmental and regulatory authorities, (11) changes in standards and interpretations under International Financial Reporting Standards (IFRS) and the application thereof, (12) conclusions with regard to purchase accounting assumptions and methodologies, and other changes in accounting assumptions and methodologies including changes in valuation of issued securities and credit market exposure, (13) changes in ownership that could affect the future availability to us of net operating loss, net capital and built-in loss carry forwards, (14) changes in credit ratings, (15) the outcome of current and future legal and regulatory proceedings, (16) operational risks, such as system disruptions or failures, breaches of security, cyberattacks, human error, changes in operational practices or inadequate controls including in respect of third parties with which we do business, (17) the inability to protect our intellectual property and infringement claims by third parties, (18) the inability to retain key personnel, (19) business, operational, regulatory, reputation and other risks in connection with climate change, (20) ING's ability to achieve its strategy, including projected operational synergies and cost-saving programmes and (21) the other risks and uncertainties detailed in the 2017 annual report of ING Groep N.V. (including the Risk Factors contained therein) and ING's more recent disclosures, including press releases, which are available on www.ING.com. Many of those factors are beyond ING's control.

Any forward looking statements made by or on behalf of ING speak only as of the date they are made, and ING assumes no obligation to publicly update or revise any forward-looking statements, whether as a result of new information or for any other reason.

This document does not constitute an offer to sell, or a solicitation of an offer to purchase, any securities in the United States or any other jurisdiction.
( Press Release Image: https://photos.webwire.com/prmedia/7/223838/223838-1.png )
Related Links
WebWireID223838

This news content was configured by WebWire editorial staff. Linking is permitted.
News Release Distribution and Press Release Distribution Services Provided by WebWire.