TLC Reveals New Stories and Announces Hosts for Four-Night Television Event This Is Life Live
-Begins Mother's Day, Sunday, May 13 and airs LIVE across the country at 9pm ET/8pm CT/7pm MT/6pm PT, continuing every night through Wednesday, May 16

-Lisa Joyner and Chris Jacobs of LONG LOST FAMILY to host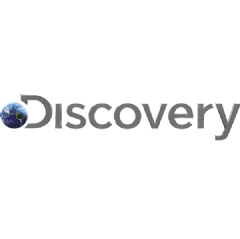 Silver Spring, MD) – This Mother's Day, TLC will bring back the groundbreaking television event THIS IS LIFE LIVE, capturing compelling life-altering experiences as they unfold in real time over the course of four nights. Lisa Joyner will return to host for the second year, joined for the first time by her co-host from LONG LOST FAMILY, Chris Jacobs.
"After witnessing the impact of last year's inaugural THIS IS LIFE LIVE and how it deeply inspired our audience, we knew we had to bring it back – and who better to guide viewers through these emotional journeys than TLC's very own Lisa Joyner and Chris Jacobs" says Howard Lee, President and General Manager of TLC. "We are honored to have the opportunity to share such deeply personal stories with our audience and witness real people experiencing some of the biggest moments of their lives in real-time. Seeing such raw reactions on live television is the heart and soul of what this network is all about."
This year's four-night event will capture the following epic live moments:
Night One (Sunday, May 13): Survivors of the Route 91 Harvest Festival tragedy will take part in an incredible, healing experience; and a seven-year-old girl, born without a right hand and forearm, will receive a life-changing prosthetic device.
Night Two (Monday, May 14): A mother will witness the impact of her late son's heart donation by meeting the recipient and hearing her son's heartbeat one more time; and a struggling family in need of a safe place to live will be surprised with the gift of a house.
Night Three (Tuesday, May 15): A young man will apologize to the family and friends of a young woman he killed in a car accident several years ago; and a father will be reunited with his two long-lost daughters and take custody of them, growing instantly from a family of four to a family of six.
Night Four (Wednesday, May 16): A 32-year-old man, forced to relearn all his motor skills after a cardiac event left him clinically dead and in a coma, will surprise an unsuspecting crowd of people who helped save his life; and a woman seeks to reunite with her biological mother who placed her for adoption 37 years ago.
Last year, millions of viewers watched the unprecedented premiere of THIS IS LIFE LIVE as a paralyzed man walked at his wedding, two long-lost sisters were reunited and a deaf mother was able to hear her daughter say "I love you" for the first time. In addition to this year's new live moments, TLC will check in with the families who experienced their own emotional reveals on the show last year, sharing how the experience impacted their lives in four special episodes of TLC's THIS IS LIFE LIVE: WHERE ARE THEY NOW?, available only on TLC GO beginning Sunday, May 6.
The individuals featured include:
Tanner, who lost his legs in a horrific motorcycle accident and was told he'd never walk again; for his live moment, he surprised his fiancé by walking down the aisle at their wedding. Has he progressed in his physical therapy enough to continue walking? And what shocking hobby has he picked up since?
Ryan, a baseball player who was scared to confront his sexuality both to himself and to his loved ones for fear of rejection; for his live moment, he came out to his mother as gay. How have his relationships with his mother and friends developed, and does he have a significant other?
Nathalie, a deaf mother who was in the process of receiving a cochlear implant to restore her hearing; for her live moment, her cochlear implant was turned on and she was able to hear her daughter say "I love you" for the first time. How has her hearing improved her life, her ability to raise her kids and have fun?
Ericka, who found out she had a long-lost sister after their father passed away and hired a private investigator to find her; for her live moment, Ericka met her sister Tiffany for the first time ever and broke the news of their father's passing. Did Ericka and Tiffany keep in touch and have they been able to make up for the lost time?
Viewers are invited to join the conversation using the hashtag #ThisIsLifeLive. Download the TLC GO app or go to TLC.com/ThisIsLifeLive to relive the moments that captured hearts last year.
THIS IS LIFE LIVE is produced for TLC by Fly on the Wall Entertainment.
ABOUT THE HOSTS
Emmy Award-winning television personality and producer, Lisa Joyner, is currently co-hosting season three of TLC's LONG LOST FAMILY and recently hosted the network's TRADING SPACES reunion special. Joyner has worked as an adoption advocate with various organizations including Raise a Child, has worked at KTTV-TV and KCBS-TV as a producer and entertainment reporter, and has hosted "NFL This Morning," ABC's "Find My Family," and TV Guide Channel's "InFanity." She is also part of a mentoring group for the San Fernando Valley Rescue Mission and sits on a committee that helps to foster inclusion and diversity in school.
Chris Jacobs is a television personality best known for co-hosting TLC's LONG LOST FAMILY alongside Lisa, as well as for his automotive makeover show OVERHAULIN'. He serves as lead host for the Barrett-Jackson Collector Car Auctions seen on Velocity Network and appears periodically on the NFL Network. He has also hosted Discovery Channel specials such as CHOPPER LIVE, GOLD RUSH LIVE, KLONDIKE LIVE and the ratings record breaking Nik Wallenda specials SKYWIRE LIVE and SKYSCRAPER LIVE. Jacobs was born and raised in the north suburbs of Chicago.
ABOUT TLC
Offering remarkable real-life stories without judgment, TLC shares everyday heart, humor, hope, and human connection with programming genres that include fascinating families, heartwarming transformations, and life's milestone moments. In first quarter of 2018, TLC had its best quarterly Prime ratings performance in 4 years among W25-54 and its best quarterly Wednesday Prime performance ever among W25-54/18-49. Additionally, this past April the network brought back fan favorite home design show TRADING SPACES with record ratings averaging 2.8M P2+ viewers and claiming the #1 spot in all of television its Saturday premiere night.
TLC is a global brand available in more than 87 million homes in the US and 279 million households around the world. Viewers can enjoy their favorite shows anytime, anywhere through TLC GO – the network's TVE offering featuring live and on demand access to complete seasons. A destination online, TLC.com offers in-depth fan sites and exclusive original video content. Fans can also interact with TLC on Facebook, Instagram, Twitter, Snapchat and Pinterest. TLC is part of Discovery (NASDAQ: DISCA, DISCB, DISCK), reaching 3 billion cumulative viewers in more than 220 countries and territories to satisfy curiosity and captivate superfans with a portfolio of premium nonfiction, lifestyle, sports and kids content brands.
( Press Release Image: https://photos.webwire.com/prmedia/6/223646/223646-1.png )
Related Links
WebWireID223646

This news content was configured by WebWire editorial staff. Linking is permitted.
News Release Distribution and Press Release Distribution Services Provided by WebWire.