Tata Workers' Union Ready to Organise the 24th. Michael John Memorial Lecture
Jamshedpur –
WEBWIRE
–
Wednesday, May 2, 2018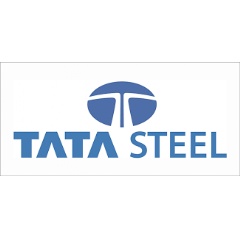 The Twenty Fourth Michael John Memorial Lecture will be delivered by Dr.G.Sanjeeva Reddy, President INTUC at the Michael John Auditorium on May 2, 2018 at 3.00 pm. Mr. T.V. Narendran CEO&MD Tata Steel will be the Chief Guest on the occasion, while Mr. Rajendra Prasad Singh, General Secretary, INTUC will grace the occasion as Guest of Honour.
The annual lecture in the memory of Late Michael John - legendary trade union leader and former President of Tata Workers' Union - began in the year 1985 as the brain child of Late VG Gopal, former President TWU. The person delivering the lecture is also awarded with Michael John memorial Gold medal. The prestigious event has seen 23 eminent personalities deliberate on diverse topics and issues, with the first such lecture being delivered by none other than Bharat Ratna J.R.D. Tata, then Chairman of Tata Steel.
The last Lecture was held in the year 2011. Commenting on the revival of this important lecture series, Mr. R Ravi Prasad, President, Tata Workers' Union said; "We are very happy to say that we are going to award the Michael John Memorial Gold medal to an eminent trade union leader, Dr G Sanjeeva Reddy, President INTUC, who has contributed immensely to strengthen the trade union movement in India  and safe guard the interest of the working class."
The 'Michael John Centre for Research and Human Resources Development', an educational wing of Tata Workers' Union aims at preserving excellent industrial relations, industrial peace and harmony and improving the quality of life of workers through research studies, workers development programs, seminars and workshops.
It is worthwhile to mention that the Centre started off its activities by conducting the annual lecture in memory of Late Michael John.
Over the years, eminent speakers at the Michael John Memorial Lecture have deliberated on important issues related to workers problems, education, trade union problems, Labour Management Relationship, Innovation, Training and more.
Eminent speakers over the years at the Michael John Memorial Lecture have included legendary personalities from various walks of life including two former Presidents of India - Dr. APJ Abdul Kalam and Sri R.Venkatraman, Sri P.A. Sangma, former Speaker of Lok Sabha, Dr.Karan Singh, Member of Rajya Sabha, Mr Oscar Fernandes, Former Minister, Govt. of India, Bharat Ratna J.R.D. Tata, Sri Ratan Tata, Chairman – Emeritus,Tata group, Sri G.Ramanujam, former President of INTUC, Sri L.K.Jha, noted Economist, Dr.P.P.Narayan, former President-ICFTU, Sri S.K.Jain, former Dy.Director General-ILO, Justice C.S.Dharmadhikari, Retd. Judge, Bombay High Court, Dr.V.Krishna Murthy, Chairman-Maruti Udyog Ltd, Sri Russi Mody, former Chairman & Managing Director, Tata Steel, Sri Gopeshwar, former General Secretary-INTUC, Dr.J.J.Irani, former M.D. Tata Steel, Mr. R.P.Billimoria, Charman & MD, Billimoria Consultant Pvt. Ltd., Fr. E.H. Mc Grath, Director, Human Life Centre, Balasore, Orissa, Mr B Muthuraman, Former M.D, Tata Steel, Mr S K Benjamin, Former President of TWU, Mr H M Nerurkar, Former M.D Tata Steel and Sri Prakash Jaiswal, Former Minister, Govt of India.
A detailed chronological list of lectures is provided below:
Year         Lecture by                                         Topic
1985         J R D Tata                                          Working and Growing Together
1986         G Ramanujam                                   Towards New Culture
1987         L K Jha                                              Strategy for full employment
1988         Dr P P Narayan                                 Trade Union in the 21st century – the challenges ahead
1989         S K Jain                                             Technology employment and the Quality of Work
1990         C S Dharmadhikari                            Dignity of labour
1991         Dr V Krishnamurthy                           Labour Management partnership for global
1992         Russi Mody                                        Probing into the future
1993         R Venkatraman                                  Labour Relation for productivity and Quality
1994         V G Gopal(Posthumous)                   Trade Union – A positive factor of nation building
1995        Ratan Tata                                          On Human bond and Values
1996         Gopeshwar                                        Industrial Growth scenario today
1997         P A Sangma                                      Trade Union solidarity Dignity of Labour
1998         Dr J J Irani                                         The role of industrial relations in the Changing industrial scenario
1999         R P Billimoria                                     Building and sustaining together Michael John foot step
2000         Fr. E.H. Mc Grath                               Significant features of the world of work Today
2001         Dr Karan Singh                                  Labour Management Relationship
2002         Prof A P J Abdul Kalam                     Quality of Man
2003         B Muthuraman                                   Tata Steel on economic value and industrial relation
2007         Oscar Fernandes                               Importance of Technical Education
2009        S K Benjamin                                      Industrial peace and Harmony
2010         H M Nerurkar                                     On innovation, education and training
2011       Sri Prakash Jaisawal                           On cordial Relationship between TWU And Tata Steel based on principle of trusteeship
 
( Press Release Image: https://photos.webwire.com/prmedia/6/223492/223492-1.png )
Related Links
WebWireID223492

This news content was configured by WebWire editorial staff. Linking is permitted.
News Release Distribution and Press Release Distribution Services Provided by WebWire.