Playing Tackle Football at a Young Age Linked to Earlier Onset of Symptoms in Football Players Diagnosed with Degenerative Brain Disease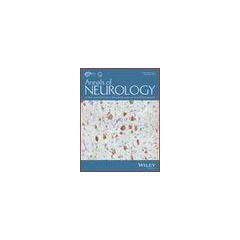 Children, whose brains are rapidly developing, should not be hitting their heads over and over again. This study supports that idea and suggests that there may be long-term consequences associated with experiencing these repeated hits during childhood
Analyses of the brains of deceased tackle football players who developed chronic traumatic encephalopathy (CTE) and other brain diseases indicate that the earlier they participated in the sport, the earlier they experienced cognitive, behavioral, and mood symptoms. The Annals of Neurology findings suggest that participating in tackle football at a young age may contribute to long-term neurological problems.
CTE, a degenerative brain disease that can develop in individuals with a history of repetitive brain trauma, is a serious concern for athletes who participate in contact sports. Especially worrisome is the potential that repeated head trauma experienced by children may have long-term clinical consequences.
To see if playing tackle football at a young age may promote problems with cognition, behavior, and mood, a team led by Ann McKee, MD, of the Boston VA Healthcare System and Boston University School of Medicine analyzed the brains of 246 deceased amateur and professional tackle football players who donated their brains for neuropathological research. Of the 246 individuals, 211 were diagnosed with CTE and 35 were without CTE.
In the 211 individuals with CTE, age of exposure to football was not associated with severity of CTE pathology as assessed by brain examinations, but age of exposure before 12 years corresponded to earlier onset of cognitive and behavioral/mood symptoms by more than 13 years. Even when age cutoff was not used, every one year younger individuals began to play tackle football predicted an earlier onset of cognitive symptoms by 2.4 years and an earlier onset of behavioral/mood symptoms by 2.5 years. Similar effects were found in participants who had not been diagnosed with CTE. The findings were independent of level (i.e., high school, college, professional) and duration of play.
"Our findings suggest that younger age of first exposure to tackle football appears to increase vulnerability to the effects of CTE and other brain diseases, meaning that it influences when cognitive, behavioral, and mood symptoms begin," said Dr. McKee.
The study follows previous research from the Boston University CTE Center that examined living former amateur and professional football players. In those studies, the former football players who started tackle football prior to age 12 had worse memory and executive function, as well as an increased likelihood of having problems with depression, apathy, and behavioral regulation. Other research outside of BU has also found that a single season of youth football can lead to changes in the brain.
"Children, whose brains are rapidly developing, should not be hitting their heads over and over again. This study supports that idea and suggests that there may be long-term consequences associated with experiencing these repeated hits during childhood," said lead author Michael Alosco, PhD, of Boston University School of Medicine. "However, there are several limitations to our study that restrict its generalizability and much more research, particularly prospective longitudinal studies, is needed to truly understand the association between youth football and long-term consequences."
------
Full Citation
"Age of First Exposure to Tackle Football and Chronic Traumatic Encephalopathy." Michael L. Alosco, Jesse Mez, Yorghos Tripodis, Patrick T. Kiernan, Bobak Abdolmohammadi, Lauren Murphy, Neil W. Kowall, Thor D. Stein, Bertrand Russell Huber, Lee E. Goldstein, Robert C. Cantu, Douglas I. Katz, Christine E. Chaisson, Brett Martin, Todd M. Solomon, Michael D. McClean, Daniel H. Daneshvar, MD, PhD, Christopher J. Nowinski, Robert A. Stern, and Ann C. McKee. Annals of Neurology; Published Online: April 30, 2018. (DOI: 10.1002/ana.25245)
URL Upon Publication: http://doi.wiley.com/10.1002/ana.25245   
About Wiley
Wiley, a global research and learning company, helps people and organizations develop the skills and knowledge they need to succeed. Our online scientific, technical, medical, and scholarly journals, combined with our digital learning, assessment and certification solutions help universities, learned societies, businesses, governments and individuals increase the academic and professional impact of their work. For more than 210 years, we have delivered consistent performance to our stakeholders. The company's website can be accessed at www.wiley.com.
( Press Release Image: https://photos.webwire.com/prmedia/6/223422/223422-1.jpg )
Related Links
WebWireID223422

This news content was configured by WebWire editorial staff. Linking is permitted.
News Release Distribution and Press Release Distribution Services Provided by WebWire.