Closing the Word Gap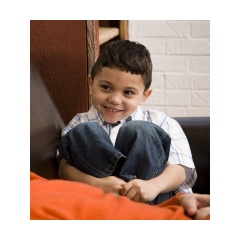 Today we announce the findings of our recent educational research into the vocabulary levels of primary and secondary school children around the UK.
Why Closing the Word Gap Matters: Oxford Language Report reveals that almost half (49 per cent) of Year 1 pupils in the average UK primary school have a limited vocabulary (word gap) that affects their learning, and that 43 per cent of Year 7 students in secondary school are similarly affected.  
 
Based on a survey of more than 1,300 UK teachers, the report reveals evidence of a significant word gap which is adversely affecting children's learning, and teachers believe the issue is becoming an increasingly disruptive trend.
Key research findings include:
Almost half (49 per cent) of Year 1 pupils in the average UK primary school have a limited vocabulary (word gap) to the extent that it affects their learning.

The word gap is just as much of a challenge for UK secondary schools where, on average, 43 per cent of a school's Year 7 students are felt to have a limited vocabulary to the extent that it affects their learning.  

69 per cent of primary and 60 per cent of secondary school teachers surveyed reported an increase in the number of pupils who have a limited vocabulary compared to previous years.

More than 80 per cent of teachers reported that children with a limited vocabulary find it challenging to fully understand questions and instructions in national test papers (such as SATs , GCSEs, and Scottish national qualifications), and that they were likely to get worse results. 

98 per cent of primary school teachers surveyed say that comprehension is especially likely to be weaker amongst students with limited vocabulary, and 95 per cent said these students are also likely to make slower than expected progress in reading and writing.  

Secondary school teachers find the word gap holds back progress not just in English (91 per cent) but across a range of subjects (History: 90 per cent, Geography: 86 per cent, Religious Studies: 78 per cent) 

The word gap also affects pupils' wider life chances, with over 80 per cent of teachers reporting that they believe it results in lower self-esteem. 82 per cent of secondary school teachers reported that pupils with limited vocabulary would be less likely to stay in education.
We conducted the research in order to quantify the scale of the vocabulary gap in UK primary and secondary schools; to explore how schools currently address the issue; and to better understand how policy makers, schools, parents, and educational publishers including OUP can work together to support teachers and help pupils overcome vocabulary issues.
 
Jane Harley, Strategy Director for UK Education at OUP, commented, 'Language opens doors. It unlocks the world of reading and the imagination, the excitement of writing, the capacity to explore new subjects, and releases our potential to learn and grow as an individual. In schools, it underpins progress, impacts on attainment through primary and secondary years, affects self-esteem and behaviour, and plays a huge role in a child's future life chances. Without enough language – a word gap – a child is seriously limited in their enjoyment of school and success beyond. Language is at the heart of education and we believe that more needs to be done to address the issue throughout school and give teachers support to make a difference to these children's lives.'
Kate Nation, Professor of Experimental Psychology at the University of Oxford added: 'Language variation in children is complex and difficult to attribute to a single cause. Regardless of the causes, low levels of vocabulary set limits on literacy, understanding, learning the curriculum and can create a downward spiral of poor language which begins to affect all aspects of life.'
We are calling for greater dialogue about language development throughout education in order to try to close the gap—get involved in the debate on social media using #wordgap
( Press Release Image: https://photos.webwire.com/prmedia/6/222991/222991-1.jpg )
Related Links
WebWireID222991

This news content was configured by WebWire editorial staff. Linking is permitted.
News Release Distribution and Press Release Distribution Services Provided by WebWire.