AGM Trading Update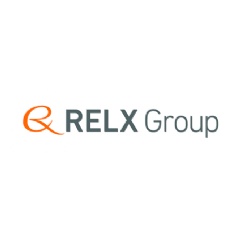 RELX Group, the global professional information and analytics company, has issued the following update on trading ahead of the Annual General Meetings, reaffirming the outlook for the full year.
Key business trends in 2018 year to date have remained consistent with full year 2017 across our business
We have continued to focus on the organic development of increasingly sophisticated information-based analytics and decision tools that deliver enhanced value to our customers
We have also continued to reshape our portfolio, targeting selective acquisitions that support our organic growth strategies. Year to date we have completed 4 acquisitions for a total consideration of £668m
We have now completed £325m of the previously announced £700m share buyback, with the remaining £375m to be deployed by year end
The simplification of our dual parent holding company structure is in progress, and we intend to seek shareholder approval at meetings to be held by the two parent companies in June, with completion expected in third quarter 2018
The full year outlook is unchanged: We are confident that, by continuing to execute on our strategy, we will deliver another year of underlying growth in revenue and in adjusted operating profit, together with growth in adjusted earnings per share on a constant currency basis
-------
About RELX Group
RELX Group is a global provider of information and analytics for professional and business customers across industries. The Group serves customers in more than 180 countries and has offices in about 40 countries. It employs approximately 30,000 people of whom almost half are in North America. RELX PLC is a London listed holding company, which owns 52.9% of RELX Group. RELX NV is an Amsterdam listed holding company, which owns 47.1% of RELX Group. The shares are traded on the London, Amsterdam and New York Stock Exchanges using the following ticker symbols: London: REL; Amsterdam: REN; New York: RELX and RENX. The total market capitalisation is approximately £30bn/€34bn/$43bn.
Disclaimer Regarding Forward-Looking Statements
This results announcement contains forward-looking statements within the meaning of Section 27A of the US Securities Act of 1933, as amended, and Section 21E of the US Securities Exchange Act of 1934, as amended. These statements are subject to a number of risks and uncertainties that could cause actual results or outcomes to differ materially from those currently being anticipated. The terms "outlook", "estimate", "project", "plan", "intend", "expect", "should be", "will be", "believe", "trends" and similar expressions identify forward-looking statements. Factors which may cause future outcomes to differ from those foreseen in forward-looking statements include, but are not limited to: current and future economic, political and market forces; changes in law and legal interpretations affecting the RELX Group intellectual property rights; regulatory and other changes regarding the collection, transfer or use of third party content and data; demand for the RELX Group products and services; competitive factors in the industries in which the RELX Group operates; compromises of our data security systems and interruptions in our information technology systems; legislative, fiscal, tax and regulatory developments and political risks; exchange rate fluctuations; and other risks referenced from time to time in the filings of RELX PLC and RELX N.V. with the US Securities and Exchange Commission.
CAUTIONARY NOTE: This Announcement does not constitute or form part of any offer to sell or subscribe for or any invitation to purchase or subscribe for any securities or the solicitation of any vote or approval in any jurisdiction pursuant to the simplification. It does not constitute a prospectus or prospectus equivalent document and investors should not make any investment decision in relation to any shares referred to in this Announcement. No offer of securities shall be made except by means of a prospectus meeting the requirements of the Securities Act of 1933, as amended, and applicable European rules and regulations. A prospectus is expected to be made available to shareholders on RELX Group's website (www.relx.com) in due course.
IMPORTANT ADDITIONAL INFORMATION WILL BE FILED WITH THE SEC: In addition to the prospectus to be made available to shareholders, RELX PLC will file with the U.S. Securities and Exchange Commission (the "SEC") a registration statement on Form F-4 that will include the prospectus. RELX PLC plans to mail the prospectus to the holders of American Depositary Shares of RELX N.V. and U.S. holders of ordinary shares of RELX N.V. (collectively, "RELX NV U.S. Shareholders") in connection with the Simplification. RELX N.V. U.S. SHAREHOLDERS ARE URGED TO READ THE PROSPECTUS AND OTHER RELEVANT DOCUMENTS FILED OR TO BE FILED WITH THE SEC CAREFULLY WHEN THEY BECOME AVAILABLE BECAUSE THEY WILL CONTAIN IMPORTANT INFORMATION ABOUT RELX PLC, RELX N.V., THE SIMPLIFICATION AND RELATED MATTERS. RELX N.V. U.S. Shareholders will be able to obtain free copies of the prospectus and other documents filed with the SEC by RELX PLC and RELX N.V. through the website maintained by the SEC at www.sec.gov. In addition, RELX N.V. U.S. Shareholders will be able to obtain free copies of the prospectus and other documents filed by RELX PLC with the SEC by contacting RELX Investor Relations at 1-3 Strand, London WC2N 5JR or by calling +44 20 7166 5634.
( Press Release Image: https://photos.webwire.com/prmedia/6/222986/222986-1.png )
Related Links
WebWireID222986

This news content was configured by WebWire editorial staff. Linking is permitted.
News Release Distribution and Press Release Distribution Services Provided by WebWire.