US FDA accepts Biologics License Application for moxetumomab pasudotox in hairy cell leukaemia
Moxetumomab pasudotox BLA granted Priority Review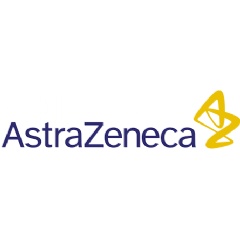 AstraZeneca and MedImmune, its global biologics research and development arm, today announced that the US Food and Drug Administration (FDA) has accepted the Biologics License Application (BLA) for moxetumomab pasudotox, an investigational anti-CD22 recombinant immunotoxin and a potential new medicine for the treatment of adult patients with hairy cell leukaemia (HCL) who have received at least two prior lines of therapy. The FDA has granted the moxetumomab pasudotox BLA Priority Review status with a Prescription Drug User Fee Act date set for the third quarter of 2018.

The Phase III ('1053') moxetumomab pasudotox clinical trial met its primary endpoint of durable complete response in adult patients with relapsed or refractory HCL, for which there is currently no established standard of care and few treatments available.,[ii] Results from the 1053 Phase III trial will be presented at a forthcoming medical meeting.

Priority Review is granted by the FDA to applications for medicines that, if approved, would offer a significant improvement in the safety or effectiveness of the treatment, diagnosis, or prevention of serious conditions.[iii]

--------

About Moxetumomab Pasudotox

Moxetumomab pasudotox (formerly CAT-8015 or HA22) is an investigational anti-CD22 recombinant immunotoxin and a potential new medicine with the opportunity to be a first-in-class treatment in the US for patients with relapsed or refractory HCL who have received at least two prior lines of therapy. Immunotoxins are a class of anticancer agents that combine the selectivity of antibodies to target drug delivery and the potency of toxins to kill target cancer cells.[iv] Moxetumomab pasudotox is composed of a binding portion of an anti-CD22 antibody fused to a toxin. CD22 is a B-lymphocyte restricted transmembrane protein with a higher receptor density in HCL cells relative to normal B cells, making it an attractive therapeutic target for the treatment of this cancer.[v] After binding to CD22, the molecule is internalised, processed and releases its modified protein toxin that inhibits protein translation, leading to apoptotic cell death. Moxetumomab pasudotox has been granted Orphan Drug Designation by the FDA for the treatment of HCL.

About Hairy Cell Leukaemia

HCL is a rare, incurable slow-growing leukaemia in which the bone marrow overproduces abnormal B cells or lymphocytes.[vi] HCL can result in serious and life-threatening conditions, including infections, bleeding and anaemia.[vii] Approximately 1,000 people are diagnosed with HCL in the US each year.[viii],[ix],[x] While many patients initially respond to treatment, up to 40% will relapse.[xi] With no established standard of care and very few treatments available, there remains significant unmet medical need for people with relapsed or refractory HCL.1,2

About the '1053' Phase III Trial

The '1053' trial is a single-arm, multicentre Phase III clinical trial assessing the efficacy, safety, immunogenicity and pharmacokinetics of moxetumomab pasudotox monotherapy in patients with relapsed or refractory HCL who have received at least two prior therapies. The trial is being conducted in 80 patients across 34 sites in 14 countries.[xii]

About AstraZeneca in Haematology

Leveraging its collective heritage in oncology, AstraZeneca has established haematology as one of four key oncology disease areas of focus, and is accelerating development of a broad portfolio of potential blood cancer treatments. AstraZeneca and Acerta Pharma, its haematology research and development centre of excellence, recently received US FDA approval for [i]Calquence 
(acalabrutinib)
, 
the first medicine in this franchise.
About AstraZeneca in Oncology
AstraZeneca has a deep-rooted heritage in Oncology and offers a quickly-growing portfolio of new medicines that have the potential to transform patients' lives and the Company's future. With at least six new medicines aimed to be launched between 2014 and 2020 and a broad pipeline of small molecules and biologics in development, we are committed to advance New Oncology as one of AstraZeneca's five Growth Platforms focused on lung, ovarian, breast and blood cancers. In addition to our core capabilities, we actively pursue innovative partnerships and investments that accelerate the delivery of our strategy as illustrated by our investment in Acerta Pharma in haematology.
By harnessing the power of four scientific platforms – Immuno-Oncology, Tumour Drivers and Resistance, DNA Damage Response and Antibody Drug Conjugates – and by championing the development of personalised combinations, AstraZeneca has the vision to redefine cancer treatment and one day eliminate cancer as a cause of death.
About MedImmune
MedImmune is the global biologics research and development arm of AstraZeneca, a global, innovation-driven biopharmaceutical business that focuses on the discovery, development and commercialisation of small molecule and biologic prescription medicines. MedImmune is pioneering innovative research and exploring novel pathways across Oncology; Respiratory, Cardiovascular & Metabolic Diseases; and Infection and Vaccines. The MedImmune headquarters is located in Gaithersburg, MD, one of AstraZeneca's three global R&D centres, with additional sites in Cambridge, UK, and Mountain View, CA. For more information, please visit www.medimmune.com.
About AstraZeneca
AstraZeneca is a global, science-led biopharmaceutical company that focuses on the discovery, development and commercialisation of prescription medicines, primarily for the treatment of diseases in three therapy areas - Oncology, Cardiovascular, Renal & Metabolism and Respiratory. The Company also is selectively active in the areas of autoimmunity, neuroscience and infection. AstraZeneca operates in over 100 countries and its innovative medicines are used by millions of patients worldwide.
For more information, please visit www.astrazeneca.com
( Press Release Image: https://photos.webwire.com/prmedia/6/222183/222183-1.png )
Related Links
WebWireID222183

This news content was configured by WebWire editorial staff. Linking is permitted.
News Release Distribution and Press Release Distribution Services Provided by WebWire.