Studies Examine Trends in Pain Medication Use
One Study Finds that Excess Acetaminophen Dosing Increases During Cold/Flu Season in the U.S.

Another Finds Different Patterns of Medication Use among European Countries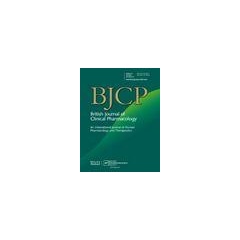 A new study reveals that acetaminophen use and over-dosing rise in cold/flu season in the United States, primarily due to increased use of over-the-counter combination medications treating upper respiratory symptoms. Another study reports that acetaminophen is the most commonly used analgesic in France, with more high-dose tablets being consumed in recent years. The findings, which are published in the British Journal of Clinical Pharmacology, indicate that individuals should take special care to follow labeled dosing directions for acetaminophen-containing products.
Acetaminophen is an active ingredient present in hundreds of over-the-counter and prescription medications indicated for pain and fever, including medications used to treat symptoms associated with colds, flu, allergies, and sleeplessness. While safe when taken as directed, taking too much acetaminophen can harm the liver. To examine acetaminophen use and to estimate the prevalence of excess intake, a team led by Saul Shiffman, PhD, of Pinney Associates and the University of Pittsburgh, and David Kaufman, ScD, of Boston University Slone Epidemiology Center, asked individuals to complete daily medication diaries for 7 days. For the study, 14,481 US adults who used acetaminophen in the preceding 30 days were sampled from multiple online research panels from 2011 to 2016.
The investigators found that 6.3% of acetaminophen users exceeded the maximum adult daily dose of 4 grams (4000 mg) on at least one day during a week they used acetaminophen. All told, the 4 gram limit was exceeded on 3.7% of the days that the participants used acetaminophen medications. Use patterns changed with the cold/flu season. Cold/flu symptoms were more likely to be experienced and treated with acetaminophen-containing medications during cold/flu season. The odds of taking more than 4 grams of acetaminophen in a day increased 24% in cold/flu season compared with the off-season (6.5% during cold/flu season versus 5.3% during the off-season). This was primarily due to increased use of over-the-counter combination medications designed to treat upper respiratory cold/flu symptoms. 
"This is the first multi-year, year-round study that includes detailed data on how consumers used acetaminophen medications," said Dr. Shiffman. "The study findings suggest the importance of educating consumers about acetaminophen and counseling them about appropriate use and safe dosages of these medications." Dr. Shiffman noted that Johnson and Johnson Consumer, which sponsored the study, has used these findings to develop education for both patients (www.getreliefresponsibly.com)  and health professionals (www.getreliefresponsiblyprofessional.com). "Getting this message out is especially important during cold/flu season, when people may be more likely to treat illness symptoms with acetaminophen combination products, sometimes without even realizing they contain acetaminophen," Dr. Shiffman stressed. "As we are in the midst of a particularly severe cold/flu season, it's important for consumers to be aware of the limits on acetaminophen use."
Another study that examined trends in the use of pain medications in France found that over the last decade, acetaminophen—also known as paracetamol—remained the most-consumed analgesic in the country, while the use of oxycodone (an opioid) increased significantly.
"To our knowledge, this is the first published study analysing consumption trends for both non-opioids and opioids over the last decade in France. Long-term surveillance over the past 10 years has highlighted quantitative and qualitative changes in analgesic consumption patterns in France," said co-author PhilippeCavalié, PhD, of the French National Agency for Medicines and Health Products Safety.
There was a 53% increase in the use of paracetamol between 2006 and 2015, and the 1000-mg tablets of paracetamol (which are not available in the United States) were the most-used drug among adults since 2008. Their consumption increased over the 10-year period by 140%, whereas consumption of the 500-mg tablet pack decreased by 20%.
Also, despite sharing common regulations for medications, different patterns of pain medication use were observed across Europe in 2015. France ranked first and third place respectively for paracetamol and mild opioid consumption, but its use of strong opioids was among the lowest.
"The very widespread analgesics consumption that we have documented raises the concern of overuse and misuse, as well as addiction to opioids," said Dr.Cavalié. "It appears very useful to accurately monitor user profiles and trends of misuse and to carry out appropriate preventive measures—such as education of patients and health professionals to increase appropriate use of medications and early detection of misuse."
Additional Information
Full citations:
"Prevalence of Exceeding Maximum Daily Dose of Acetaminophen, and Seasonal Variations in Cold-Flu Season." Saul Shiffman, Deena R Battista, Judith P. Kelly, Mary K. Malone, Rachel B. Weinstein, and David W. Kaufman. British Journal of Clinical Pharmacology. Published Online: 8 March, 2018,
DOI: 10.1111/bcp.13551
"Trends in Analgesic Consumption in France Over the Last 10 Years and Comparison of Patterns across Europe." Karima Hider-Mlynarz, Philippe Cavalié, Patrick Maison. British Journal of Clinical Pharmacology. Published Online: March 8, 2018, DOI:10.1111/bcp.13564
URL Upon Publication: http://doi.wiley.com/10.1111/bcp.13551 
and http://doi.wiley.com/10.1111/bcp.13564
About the Journal
The British Journal of Clinical Pharmacology has the primary goal of publishing high quality research papers on all aspects of drug action in humans. The journal has a wide readership, bridging the medical profession, clinical research and the pharmaceutical industry, and is published monthly. It is owned by the British Pharmacological Society and published by Wiley. The journal's current Impact Factor is 3.493 (Thomson Reuters Science Citation Index).
About The British Pharmacological Society
The British Pharmacological Society is a charity with a mission to promote and advance the whole spectrum of pharmacology. Founded in 1931, it is now a global community at the heart of pharmacology, with over 3,500 members from more than 60 countries worldwide. The Society leads the way in the research and application of pharmacology around the world through its scientific meetings, educational resources and peer-reviewed journals: the British Journal of Clinical Pharmacology, Pharmacology Research & Perspectives, and the British Journal of Pharmacology, which includes the Concise Guide to PHARMACOLOGY, featuring open access overviews of the key properties of over 1,700 human therapeutic targets and their drugs, and links towww.guidetopharmacology.org.
About Wiley
Wiley, a global research and learning company, helps people and organizations develop the skills and knowledge they need to succeed. Our online scientific, technical, medical, and scholarly journals, combined with our digital learning, assessment and certification solutions help universities, learned societies, businesses, governments and individuals increase the academic and professional impact of their work. For more than 210 years, we have delivered consistent performance to our stakeholders. The company's website can be accessed at www.wiley.com.
( Press Release Image: https://photos.webwire.com/prmedia/6/221182/221182-1.jpg )
Related Links
WebWireID221182

This news content was configured by WebWire editorial staff. Linking is permitted.
News Release Distribution and Press Release Distribution Services Provided by WebWire.