UCAS appoints Infosys as its core technology partner up to 2021
London –
WEBWIRE
–
Friday, February 16, 2018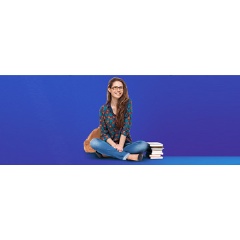 Infosys (NYSE: INFY), a global leader in consulting, technology and next-generation services, announced that UCAS, the admissions service for UK higher education, has extended its existing partnership with the company to support its business strategy up to 2021.

UCAS delivers critical admissions and information services to students, schools and higher education providers. Every year it supports more than a million applicants from over 100 countries; 6,000 registered centres; 1,200 schools; and 388 universities and colleges.

Every summer UCAS runs and delivers the single biggest infrastructure event within the UK education sector. Its systems manage millions of applications; process over 10 million exam results; answer 35,000 customer calls on A level results days; and respond to 15,000 social media enquiries. Not only is this period critical for the life chances of individuals, it has huge implications for the future prosperity of the UK society, economy and beyond. During the five critical days, including SQA Results Day and leading up to A Level Results Day, UCAS supports the placement of students equating to around £6 billion (around $8 billion) in tuition fees alone.

In the last three years, UCAS' partnership with Infosys has reaped immediate dividends, with system outage times slashed by 90 per cent, while UCAS customer satisfaction scores with UCAS peak periods of confirmation and clearing, have jumped from 60 to 94 per cent.

As part of the renewed engagement, Infosys will provide a wide range of digital services that will enable UCAS to continue to develop technology capabilities that connect learners to multiple destinations, such as universities, awarding bodies, schools and other organisations, using a dynamic digital suite of systems that responds to a rapidly changing higher education sector in the UK. Infosys will now concentrate on helping UCAS achieve its ambitious targets on lowering costs, optimising and enhancing services for students, delivering more robust security, and providing business-as-usual (BAU) services between legacy and new digital systems.

UB Pravin Rao, Chief Operating Officer, Infosys, said, "The renewed engagement with UCAS bears testament to the success we have helped the organisation achieve to date. We're very enthusiastic about the journey ahead and welcome the opportunity to power UCAS' vision for the future of Education, by developing a truly agile digital enterprise, that is able to cater to the requirements of increasingly demanding students. We look forward to working with UCAS and helping the organisation deliver its 2020 strategy and vision."

Clare Marchant, UCAS Chief Executive, said, "This is a significant milestone for UCAS. On joining in 2017, one of my first impressions was the strength and professionalism of the partnership with Infosys. This has enabled substantial service improvements and stability around key business events, particularly for confirmation and clearing when hundreds of thousands of students are using our services simultaneously to find out if they have a university or college place."

Fatuma Mahad, Director of Technology and Operations and UCAS, said, "This is absolutely right for UCAS. Our ways of working together have cemented a partnership which I feel helped us create a model for future success."

Infosys has managed UCAS' core application and IT infrastructure since 2014, enabling the delivery of technology services to customers and the business, including three successful confirmations and clearing periods and other high-volume, time-critical events.

 

Notes for editors

About UCAS

UCAS is a charity, and is the UK's shared admissions service for higher education. We manage applications from around 700,000 applicants each year for full time undergraduate courses, at more than 395 universities and colleges across the UK.

For further information please contact Felicity Cowie, Head of Media and Corporate Communications at UCAS at f.cowie@ucas.ac.uk or 01242 545469.

About Infosys

Infosys is a global leader in technology services and consulting. We enable clients in 45 countries to create and execute strategies for their digital transformation. From engineering to application development, knowledge management and business process management, we help our clients find the right problems to solve, and to solve those effectively. Our team of 200,000+ innovators, across the globe is differentiated by the imagination, knowledge and experience across industries and technologies that we bring to every project we undertake.

Visit www.infosys.com to see how Infosys (NYSE: INFY) can help your enterprise thrive in the digital age.

Safe Harbor

Certain statements in this press release concerning our future growth prospects are forward-looking statements regarding our future business expectations intended to qualify for the 'safe harbor' under the Private Securities Litigation Reform Act of 1995, which involve a number of risks and uncertainties that could cause actual results to differ materially from those in such forward-looking statements. The risks and uncertainties relating to these statements include, but are not limited to, risks and uncertainties regarding fluctuations in earnings, fluctuations in foreign exchange rates, our ability to manage growth, intense competition in IT services including those factors which may affect our cost advantage, wage increases in India, our ability to attract and retain highly skilled professionals, time and cost overruns on fixed-price, fixed-time frame contracts, client concentration, restrictions on immigration, industry segment concentration, our ability to manage our international operations, reduced demand for technology in our key focus areas, disruptions in telecommunication networks or system failures, our ability to successfully complete and integrate potential acquisitions, liability for damages on our service contracts, the success of the companies in which Infosys has made strategic investments, withdrawal or expiration of governmental fiscal incentives, political instability and regional conflicts, legal restrictions on raising capital or acquiring companies outside India, and unauthorized use of our intellectual property and general economic conditions affecting our industry. Additional risks that could affect our future operating results are more fully described in our United States Securities and Exchange Commission filings including our Annual Report on Form 20-F for the fiscal year ended March 31, 2017. These filings are available at www.sec.gov. Infosys may, from time to time, make additional written and oral forward-looking statements, including statements contained in the company's filings with the Securities and Exchange Commission and our reports to shareholders. In addition, please note that any forward-looking statements contained herein are based on assumptions that we believe to be reasonable as of the date of this press release. The company does not undertake to update any forward-looking statements that may be made from time to time by or on behalf of the company unless it is required by law.
( Press Release Image: https://photos.webwire.com/prmedia/7/220385/220385-1.jpg )
Related Links
WebWireID220385

This news content was configured by WebWire editorial staff. Linking is permitted.
News Release Distribution and Press Release Distribution Services Provided by WebWire.