Novel genetic variants for ADHD linked to educational attainment
Washington, DC –
WEBWIRE
–
Tuesday, February 6, 2018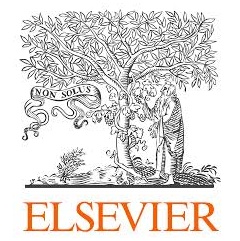 A study published in the February 2018 issue of the Journal of the American Academy of Child and Adolescent Psychiatry (JAACAP) reports that five novel genetic variants associated with attention-deficit/hyperactivity disorder (ADHD) have been identified by exploiting genetic overlap between ADHD and educational attainment.  
"In this study, we aimed to explore the genetic architectures of ADHD and educational attainment and to what degree they have a shared genetic basis," says Alexey A. Shadrin, lead author of the study and postdoctoral research fellow at the Norwegian Centre for Mental Disorders Research (NORMENT). "Our findings may increase the understanding of the genetic risk underlying ADHD and its connection to educational attainment, which has important socioeconomic and health-related life implications," Dr. Shadrin explains.
The researchers used advanced statistical tools to analyze large genetic datasets from genome-wide association studies (GWAS) on ADHD in 3,000 patients and educational attainment in more than 300,000 individuals. The data originated from the Psychiatric Genomics Consortium and the Social Science Genetic Association Consortium, respectively. "Interestingly, we found evidence for a shared genetic basis between ADHD and educational attainment, in which the majority of ADHD genetic risk variants were associated with lower educational attainment," says Professor Ole A. Andreassen, senior author of the study and director of NORMENT. "This finding suggests that part of the reason for why individuals with ADHD tend to have academic underachievement may be driven by genetic risk. However, we do not know in what way these genetic variants exert their influence on ADHD risk and educational attainment, which must be investigated in subsequent studies."
The authors report five novel genetic loci (locations on the chromosome) associated with ADHD, of which three were also shared with educational attainment.  Four of the five ADHD-associated loci implicate protein coding genes: KDM4A, MEF2C, PINK1, RUNX1T1. The researchers also found a pronounced negative genetic correlation (as one factor increases, the other decreases) between ADHD and educational attainment supporting a shared genetic basis between these phenotypes.
"It is important to treat identified genetic associations with caution, bearing in mind that their effect sizes are tiny. This makes them uninformative for clinical diagnostics or treatment guidance, yet they may provide important clues into disease biology that may be interrogated in experimental studies", says Olav B. Smeland, who is currently working as a psychiatric resident and postdoctoral research fellow at Oslo University Hospital. "Although we have some idea how the genes work, we could learn more about them by blocking the function of each gene in mice and study the impact on brain function."
The study's evidence for a shared genetic basis between ADHD and educational attainment adds to theconceptual framework for why children with ADHD tend to have academic underachievement and emphasizes the need for ongoing therapeutic interventions for children with ADHD in the school setting.
The study was supported by the Research Council of Norway (248778, 223273, 213694, 248980), the KG Jebsen Stiftelsen (SKGJ‐MED‐008), the National Institutes of Health (R01GM104400), and the European Union's Horizon 2020 research and innovation programme under grant agreement no. 667302. Complete list of authors, funding sources, and disclosures are provided in the article.
--------
The article is "Novel Loci Associated With Attention-Deficit/Hyperactivity Disorder Are Revealed by Leveraging Polygenic Overlap With Educational Attainment," by Alexey A. Shadrin, Olav B. Smeland, Tetyana Zayats, Andrew J. Schork, Oleksandr Frei, Francesco Bettella, Aree Witoelar, Wen Li, Jon A. Eriksen, Florian Krull, Srdjan Djurovic, Stephen V. Faraone, Ted Reichborn-Kjennerud, Wesley K. Thompson, Stefan Johansson, Jan Haavik, Anders M. Dale, Yunpeng Wang, and Ole A. Andreassen, (http://dx.doi.org/10.1016/j.jaac.2017.11.013). It appears in the Journal of the American Academy of Child and Adolescent Psychiatry, volume 57, issue 2 (February 2018), published by Elsevier.
Copies of this paper are available to credentialed journalists upon request; please contact Mary Billingsley at mbillingsley@aacap.org or +1 202 587 9672. Journalists wishing to interview the authors may contact Alexey A. Shadrin, PhD, Oslo Universitetssykehus HF, Ullevål, Seksjon for psykoseforskning, Kirkeveien 166, 0424 Oslo, Norway; e-mail: a.a.shadrin@medisin.uio.no
About JAACAP 
Journal of the American Academy of Child and Adolescent Psychiatry (JAACAP) is the official publication of the American Academy of Child and Adolescent Psychiatry. JAACAP is the leading journal focusing exclusively on today's psychiatric research and treatment of the child and adolescent. Published twelve times per year, each issue is committed to its mission of advancing the science of pediatric mental health and promoting the care of youth and their families. www.jaacap.org
The Journal's purpose is to advance research, clinical practice, and theory in child and adolescent psychiatry. It is interested in manuscripts from diverse viewpoints, including genetic, epidemiological, neurobiological, cognitive, behavioral, psychodynamic, social, cultural, and economic. Studies of diagnostic reliability and validity, psychotherapeutic and psychopharmacological treatment efficacy, and mental health services effectiveness are encouraged. The Journal also seeks to promote the well-being of children and families by publishing scholarly papers on such subjects as health policy, legislation, advocacy, culture and society, and service provision as they pertain to the mental health of children and families.
About Elsevier
Elsevier is a global information analytics business that helps institutions and professionals progress science, advance healthcare and improve performance for the benefit of humanity. Elsevier provides digital solutions and tools in the areas of strategic research management, R&D performance, clinical decision support, and professional education; including ScienceDirect, Scopus, SciVal, ClinicalKey and Sherpath. Elsevier publishes over 2,500 digitized journals, including The Lancet and Cell, more than 35,000 e-book titles and many iconic reference works, including Gray's Anatomy. Elsevier is part of RELX Group, a global provider of information and analytics for professionals and business customers across industries. www.elsevier.com
( Press Release Image: https://photos.webwire.com/prmedia/6/219896/219896-1.jpg )
Related Links
WebWireID219896

This news content was configured by WebWire editorial staff. Linking is permitted.
News Release Distribution and Press Release Distribution Services Provided by WebWire.