New partnership of industry and academia explores potential of Artificial Intelligence and Natural Language Processing
Clearstream, University of Luxembourg and consulting firm escent launch joint research project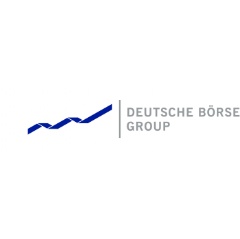 Post-trade services provider Clearstream, part of Deutsche Börse Group, has entered a collaborative research partnership with the Interdisciplinary Centre for Security, Reliability and Trust (SnT) at the University of Luxembourg. Over the next four years, a joint research project will explore the potential of Artificial Intelligence (AI) and Natural Language Processing (NLP) in process automation in order to simplify and standardize requirements analysis. The project aims to eventually render processes more cost- and time-efficient.
Requirements state the necessary capabilities and characteristics of a system in order for it to have value for its users. This strategic initiative, run in collaboration with escent, a consulting firm specialized in business analysis and requirements engineering, looks to automate the laborious analysis tasks present in Clearstream's IT system requirements engineering practices. This will range from reconciling requirement models with accompanying natural-language content, to deriving system acceptance criteria from requirements.
Prof. Lionel Briand, Vice Director of SnT, emphasized the importance of precise and consistent requirements: "Nearly 50% of budget overruns in IT projects are caused by inadequate requirements which ripple through system design and deployment. Together with our partners, we will work at the cutting edge of new technology to introduce automation to the requirements engineering process - reducing incompleteness, inconsistency, and ambiguity to a minimum - and facilitating the analysis of system compliance."
Philippe Seyll, Co-CEO of Clearstream Banking S.A., said: "At Clearstream, we are taking a collaborative approach when engaging with new technology trends. As a Luxembourg-based company, for us, this research partnership with the University of Luxembourg's SnT is the ideal way to combine business knowhow and scientific research capabilities to investigate how new technologies, such as AI and NLP, can help move our industry forward. We look forward to working with our partners on this new project."
Benoit Cardinael, escent Co-Founder, added: "escent constantly monitors emerging trends in the field of requirements engineering. Defining efficiently high quality requirements is key to the success of complex IT projects. This research partnership provides us with the unique opportunity to leverage our field expertise of current requirements engineering practices to steer research towards the highest adding value areas. We are thrilled to be associated to this initiative!"
Further information
Clearstream is also a founding partner of the Luxembourg House of Financial Technology, Luxembourg's dedicated fintech platform where finance and technology interact to foster innovation and develop solutions to shape the future of financial services. Moreover, Clearstream is one of six partners from the financial and legal services sector who are funding a new Chair in Capital Markets and Post Trade at the Faculty of Law, Economics and Finance at the University of Luxembourg.
In addition, Deutsche Börse Group's activities in the fintech space include a number of own blockchain prototypes, in cooperation with Deutsche Bundesbank and other Central Securities Depositories, demonstrating how distributed ledger technology could be applied to solve business problems. In January, the Group's index provider STOXX launched its "STOXX AI Global Artificial Intelligence Index", which selects companies from a wide range of industries that invest heavily in the increased development and adoption of AI-related technologies, via an innovative selection process that relies itself on an AI system.
About SnT
The Interdisciplinary Centre for Security, Reliability and Trust (SnT) at the University of Luxembourg conducts internationally competitive research in information and communication technology. In addition to long-term, high-risk research, SnT engages in demand-driven collaborative projects with industry and the public sector through its Partnership Program. The resulting concepts present a genuine, long-lasting competitive advantage for companies in Luxembourg and beyond.
About Clearstream
As an international central securities depository (ICSD), headquartered in Luxembourg, Clearstream, which is part of Deutsche Börse Group, provides the post-trade infrastructure for the Eurobond market and services for securities from 56 domestic markets worldwide. With 13 trillion Euros in assets under custody, Clearstream is one of the world's largest settlement and custody firms for domestic and international securities.
About escent
escent is a consulting firm with offices in Belgium and Luxembourg. The company helps its clients deliver IT projects with higher efficiency and lower risk by offering specialized professional services in requirements engineering, business analysis as well as project and program management. To leverage its field expertise, escent developed a governance advisory practice aiming at enhancing its client methodologies by closing the identified gaps with best practices through a mix of auditing, remediation, training and coaching. The firm is recognised by the International Requirement Engineering Board (IREB) and endorsed by the International Institute of Business Analysis (IIBA).
Further information
Centre for Security, Reliability and Trust (SnT)
Clearstream
escent
( Press Release Image: https://photos.webwire.com/prmedia/7/219737/219737-1.png )
Related Links
WebWireID219737

This news content was configured by WebWire editorial staff. Linking is permitted.
News Release Distribution and Press Release Distribution Services Provided by WebWire.