Premier Diamond Group on Why Colored Diamonds are Investor's Best Friend - Scarcity and Demand
These beautiful gemstones have been around for centuries; they are rare, yet dominate the market in value.
Toronto, Canada –
WEBWIRE
–
Tuesday, January 16, 2018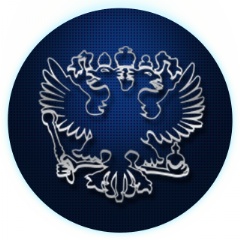 (EMAILWIRE.COM) Toronto, Canada -- Colored diamonds are precious and rear, but why should they be considered as an investor's best friend?  Before answering this question. One needs to know what exactly colored diamonds are.  A colored diamond, according to Wikipedia, is a diamond that "may be affected by chemical impurities and/or structural defects in the crystal lattice."  It turns out that these chemical and structural imperfections make some diamonds beautiful. Today, color diamonds are mesmerizing and spellbinding such that royalties, celebrities, the woman or man next door cherishes them.  These beautiful gemstones have been around for centuries, ever increasing in value and are becoming rare; hence investors are considering them as investment vehicle.  See Premier Diamond Group (North America) Ltd. for details: http://premierdiamondltd.com/why-own-colored-diamonds/
1. Diamonds are well established
Color diamond grading came to use in the sixth-Century India where different hues of diamonds were assigned to different classes of people. Class was defined by the color of diamond individuals wear – rulers, priests, farmers, merchants, landowners, warriors and the commons were assigned diamonds of different colors.  In the 1980s the Agyle diamond mine in Australia introduced brown stones and today the mine markets rare pink diamonds. 
 The color diamond is well established. The London Diamond Syndicate is said to participate in the color grading of diamond for sale in the market.  According to Wikipedia, "the value of diamonds as an investment is of significant interest to the general public, because they are expensive gemstones, often purchased in engagement rings, due in part to a successful 20th century marketing campaign by De Beers."  Today's savvy investors believe that "investments in physical diamonds exhibit greater safe haven characteristics than investments in diamond indices." The diamond market is well established; there is a growing interest in investing in colored diamonds, but the gemstones are rare. 
2. Color diamonds are rare
While color diamond market is well established and there is a growing awareness as an investing vehicle, color diamonds are becoming rare.  Vladimir Malakhov of Rough & Polish states that "colored diamonds account for just 1 percent of the entire diamond market."  Mr. Malakhov adds that "some industry observers estimate that there is just one carat of colored diamonds for every 100,000 carats of white stones! "
 A well-known Australian diamond veteran Miles Kennedy, who once owned the Ellendale mine with his former company Kimberley Diamonds, illustrated the degree of diamond scarcity; he emphasized that there was no point of comparison between mining ore like coal, iron ore, gold and base metals with mining diamonds. "The hardest game in town is undoubtedly diamond exploration and then turning that into a mine. Diamonds are very, very rare because they're very, very hard to find" he adds. As we all know, the value and price of goods increases when they become rare.
 3. Color diamonds Increase in value over time
While it is very difficult to find diamonds, the value of color diamonds is on the rise. In the past 30 years, according to experts, "the price appreciation of natural fancy colored diamonds has dominated the market. Auction results prove the strength of colored diamonds in today's market, not to mention that they have repeatedly broken auction house records for the highest price per carat ever paid at auction for a diamond or jewel," reports Malakhov.  SONIA KOLESNIKOV-JESSOP of New York Times writes, "Colored diamonds are continuing to climb in value as the market realizes that the supply is dwindling. The Rio Tinto's Argyle mine, which produces more than 90 percent of the world's natural pink diamonds, is expected to be closed in 2020."
Colored Diamonds could become any investor's best friend. Like with any investment, the investor must do some due diligence. There are many resources on color diamonds on the web. However, Premier Diamond Group (North America) Ltd have resources and Mr. David Metcalfe for consultation. Mr. Metcalfe is "a pioneer in the branding of natural colored diamonds as a hedge against excessive market volatility brought about by speculation and government credit excesses."  
About Premier Diamond Group (North America) Ltd
Premier Diamond Group specializes in the purchase and sale of natural colored diamonds for wealth accumulation and estate planning purposes and holds membership in the International Colored Gemstone Association and the U.S. Chamber of Commerce.  For more information, go to http://premierdiamondltd.com/.
Contact Information
Premier Diamond Group (North America) Ltd.
Skyway Business Park,
170 Attwell Drive, Suite 100
Toronto, Ontario M9W 5Z5
Phone: 416-679-9306
Disclaimer
This news release is based on information available to the public. The information and any statistical data contained herein has been obtained from sources we believe reliable, but we do not represent that they are accurate or complete and should not be relied upon as such. The material contained herein is for information purposes only.
 
( Press Release Image: https://photos.webwire.com/prmedia/3460/219025/219025-1.png )
WebWireID219025
Contact Information

Mr. David Metcalfe
President
Premier Diamond Group (North America) Ltd.

This news content may be integrated into any legitimate news gathering and publishing effort. Linking is permitted.
News Release Distribution and Press Release Distribution Services Provided by WebWire.