Analysys Mason and Huawei Publish Research Study Highlighting How Digitalization is Reshaping Operations
Study shows why a new model for future operational environments is needed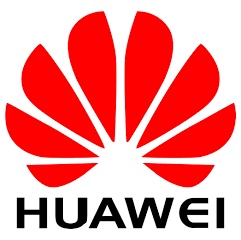 Shenzhen, China, January 9, 2018] A recently released Analysys Mason study in collaboration with Huawei entitled, 'Digitalization reshaping operations: a new digital operational model for the future' has illustrated how digitalization is fundamentally reshaping the way businesses are being operated, and how in order to remain competitive a new operational model for the future operational environment is necessary. As such communications service providers (CSPs) are embarking on their own digital transformation journey to increase service agility and operational efficiency through infrastructure evolution and operations transformation. 
In developing the study, Analysys Mason worked with Huawei to provide insights into how software is changing the world. The study exemplifies how the success of CSPs operations transformation hinges on a new software-driven operations model that is already driving the success of digital businesses across different industries. The new operational model must support high levels of process automation to the point where predictive autonomous operations becomes a reality, enabling CSPs to automatically pre-empt and tackle service quality issues before they occur. 
This study explains several key areas that cover the radical overhaul of the operations model; why CSPs must adopt a multi-pronged transformative approach; the need for continuous innovation, ecosystems and lean operations; and the strategic journey to achieve digital operation transformation. Based on extensive research across diverse industries, the paper explains how the current operations model severely constrains CSPs abilities to achieve the benefits of digital transformation and that to remain relevant in the digital era, the Telecoms industry must adopt a software-driven operations approach that has been instrumental in the success of major digital companies such as Uber, Google and GE.  
Anil Rao, Principal Analyst at Analysys Mason and the author of the study, said, "The telecommunications industry is at a major tipping point; as operators embark on important digital transformation initiatives, with NFV/SDN, IoT and 5G still to come, the prevalent operational model and economics severely constrains them to achieve the benefits of these strategic transformation initiatives. CSPs need a future proof software driven operations model that can not only support today's physical networks but also adapt as the infrastructure transitions to hybrid and virtual networks. 
"The new operations model must be underpinned by highly automated operational processes, enabled by analytics powered operations software platform and supported by an operations workforce with the software skills to continuously enhance operational efficiency by developing automation as part of their daily duties," continued Anil Rao.
The study also illustrates innovative ways for the CSPs to transform, whether they embark on the journey alone through a 'Do It Yourself' (DIY) approach or establish a partnership depending on the level of maturity of the vendor offer and the level of control and ownership that the CSP wants to retain in-house. The paper includes a description of the various engagement options such as consultative led operations-as-a-service which relies on the partner to deliver the operations, based on agreed service level agreements using the partners' operations platform, supplemented with advisory and implementation services to transition to software driven operations.  
Analysys Mason concludes the study with key recommendations for CSPs including how they should learn from other industries; implement automated operations, and the best partnership model for the transformation journey. The study also provides insightful recommendations for vendors on developing solutions for software-driven operations, offering innovative engagement models and how to demonstrate a robust vision of a software-driven operations.
( Press Release Image: https://photos.webwire.com/prmedia/6/218667/218667-1.png )
Related Links
WebWireID218667

This news content was configured by WebWire editorial staff. Linking is permitted.
News Release Distribution and Press Release Distribution Services Provided by WebWire.