How Can Cities Leverage the Potential of the 'Sharing Economy'?
Geneva –
WEBWIRE
–
Thursday, December 21, 2017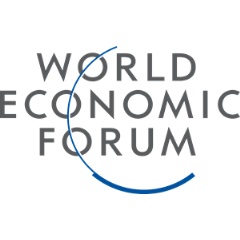 · The World Economic Forum has released a new white paper, Collaboration in Cities: From Sharing to 'Sharing Economy', identifying and answering key questions for cities about the sharing economy
· What does the sharing economy mean for cities? Who are the actors of the sharing economy? What are the drivers of sharing? What is being shared in cities? How can cities share? What are the issues and challenges in the sharing economy? How should sharing be regulated?
· Case studies from cities around the world – including Seattle, London, New York, Melbourne, São Paulo, Kigali, Seoul, Amsterdam, Barcelona and Kamaishi – show how sharing is transforming citizens' lives, boosting economies, social cohesion and the environment.
· The complete paper is available here
According to Google Trends, the popularity of the phrase "sharing economy" has increased sixteenfold since 2013. But what is it? Sharing economy is often confused with overlapping terms such as the "collaborative economy", "on-demand economy", "gig economy", "freelance economy", "peer economy", "access economy", "crowd economy", "digital economy" and "platform economy" – distinctions explored in our blog.
Sharing is an age-old concept. But the potential pool of people with whom to share is growing exponentially, as technology-enabled platforms connect and vouch for new members from around the globe. Cities can leverage the potential of the sharing economy in municipal goods, municipal spaces, civic assets, municipal services and skills and the talents of city residents.
"While sharing may often decrease the cost of access, it also has the potential to address long-term societal challenges such as making cities more inclusive and building social connections between groups that might otherwise never have interacted. In experimenting with sharing practices, however, cities will also have to be agile in addressing externalities and disruption to their planning processes, policy formulation and regulatory structures," said Cheryl Martin, Head of Industries, World Economic Forum.
The paper, mandated by the World Economic Forum Future of Urban Development and Services Initiative Steering and Advisory Committee, explores opportunities and challenges of the sharing economy in cities by highlighting examples and solutions from cities around the world:
· Melbourne is a global leader in the food-sharing sector.
· Seattle has six "libraries of things" in lower- and mixed-income areas, where citizens can borrow tools.
· New York organization 596 Acres supports residents to reclaim and manage public land for communities.
· Barcelona is driving a time-bank project where people exchange their time for doing everyday tasks.
· London has a crowdfunding platform where citizens can propose project ideas and get City Hall's support.
· Seoul now has 97 distinct sharing schemes, from public bicycles to parking spaces to children's clothes.
· Kamaishi City is partnering with sharing platforms to prepare for hosting the 2019 Rugby World Cup.
· Kigali motorbike taxi app SafeMotos uses smartphone data to distinguish safe from unsafe drivers.
· Amsterdam is connecting senior citizens and low-income households to sharing platforms via CityPass.
· São Paulo has implemented road-use fees to encourage transport network companies (TNCs) to complement public transit, limiting excess supply during peak hour congestion and augmenting supply when less served.
The paper also explores sharing-economy ideas that span multiple cities:
· "Co-City" protocol is exploring forms of shared, collaborative and polycentric urban governance.
· Sharing Cities Alliance organizes summits, seminars and a knowledge base for cities to draw on.
· Trust Seal is the first Kitemark for sharing-economy companies, proving they adhere to good practice.
"The sharing economy is making cities redefine land-use strategies, minimize their costs, optimize public assets and collaborate with other actors (for-profits, non-profits, social enterprises, communities and other cities) in developing policies and frameworks that encourage continued innovation in this area. This paper focuses on the drivers of sharing in a city and how cities can embark on the sharing journey," said Gregory Hodkinson, Chairman, Arup Ltd and Chair of the World Economic Forum System Future of Urban Development and Services Initiative.
The sharing economy has its challenges – from establishing trust and reputation to ensuring safety and security, and dealing with the uncertain effects on social equality and limited inclusivity. As Hazem Galal, PwC Global Cities and Government Leader, said: "Regulatory and tax structures need to be revisited to address these concerns as sharing platforms begin to scale across different sectors of the economy. At the same time, developing a culture of sharing within cities to improve services with accountability and transparency would go a long way in shaping the 'sharing cities' of the future."
The paper explores potential solutions to these challenges. It makes the case that sharing in cities can have a transformative impact – boosting the economy and nurturing a sense of community by bringing people into contact with one another, facilitating neighbourliness, and improving the environment by making the most efficient use of resources. Cities have a potential role in facilitating/enabling and harnessing the sharing business models by fostering partnerships that shape a "sharing and collaborative" culture across all industry sectors.
Notes to editors:
Watch live webcasts of sessions and get more information about the event at http://wef.ch/am18
Guide to how to follow and embed sessions on your website at http://wef.ch/howtofollow
View the best photos from the event at http://wef.ch/pix
Read the Forum Agenda at http://wef.ch/agenda
Become a fan of the Forum on Facebook at http://wef.ch/facebook
Watch our videos at http://wef.ch/video
Follow the Forum on Twitter via @wef and @davos, and join the conversation using #wef18
Follow our Instagram at http://wef.ch/instagram
Follow us on LinkedIn at http://wef.ch/linkedin
Learn about the Forum's impact on http://wef.ch/impact
Subscribe to Forum news releases at http://wef.ch/news
( Press Release Image: https://photos.webwire.com/prmedia/7/218221/218221-1.png )
Related Links
WebWireID218221

This news content was configured by WebWire editorial staff. Linking is permitted.
News Release Distribution and Press Release Distribution Services Provided by WebWire.