Ten Experts Graduated from Railway Signaling and Communications Train-the-trainer Programme
Technology Depository Agency (TDA), Keretapi Tanah Melayu Berhad (KTMB) and Thales celebrated ten (10) technical experts who have graduated from the Railway Signaling and Communications Train-The-Trainer (TTT) Programme today at Malaysia Railway Academy (MyRA) in Batu Gajah.
BATU GAJAH –
WEBWIRE
–
Wednesday, December 20, 2017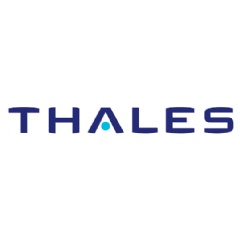 The TTT programme for Advanced Signaling and Communications is an Industrial Collaboration Programme (ICP) project triggered from the procurement of 257 armoured vehicle 8x8 (AV-8) for the Ministry of Defense Malaysia in 2010. As the Original Equipment Manufacturer (OEM) for this project and world leader in urban rail and main line signaling and communications systems, Thales offered to provide the TTT Programme for railway signaling and communications module that consisted of design and development of a courseware package, training to a pool of trainers as well as coaching and follow up of trainers. Thales also provided a tailor made fully equipped platform made of true signaling systems configured with the Malaysian signaling principles, making it a very realistic training environment.
 
20 participants were trained for the introductory level during this 25-months programme.  Among those, the 10 best participants from 5 institutions, namely MyRA, UniKL, KISMEC, Polytechnic and Community College, were selected to proceed to the advanced training module at the Thales training facility in Lisbon, Portugal, for 4 months. 
 
According to TDA, KTMB and Thales, all 10 trainers will be ready to train their students starting from March 2018 as per the original schedule.  
"TDA had collaborated with Jabatan Pembangunan Kemahiran (JPK) in developing the maintenance skills qualifications programme for Signaling and Communications. Once the TVET students completed the National Occupational Skills Standard (NOSS) Level in relation to this Signaling and Communications as per defined by the JPK, the students will receive the certificate endorsed by them," said Dato' Zailani Safari, Chief Executive Officer of TDA in his speech.
The current workforce for the maintenance of Signaling and Communications system in Malaysia is about 620.  The number is expected to double with the introduction of new railway projects such as ECRL, High Speed Rail, MRT2, MRT3 and LRT3.
Dato' Zailani added, "This collaboration between TDA and Thales is a result from the implementation of indirect ICP that involves technical and know-how transfer between the two parties.  This project will support KTMB's competitiveness development by improving the productivity and human capital development particularly in the area of signaling and communications.  With a rapid growth in local rail industry, the Government of Malaysia is expected to spend more than RM160 billion by 2030 to develop rail infrastructure and new lines. With training programmes in the rail industry established in Malaysia such as this, we fulfil one of key pillars in the 11th Malaysia Plan that is about enhancing human capital development to propel our country for greater advancement into being a fully developed nation,"
"For more than 40 years, Thales has been continuously supporting the ambitions of major Malaysian stakeholders in the Defence, Transport and Security sectors. As the core supplier of critical systems, Thales is a close collaborator to TDA in the Industrial Collaboration Program and we believe that highly-skilled and qualified Malaysian personnel is key to Malaysia achieving its economic growth objectives. We are proud to be part of the railway signaling and communications train-the-trainer programme to develop the future talent in Malaysia's rail industry. We look forward to deepening our involvement in the country's transportation sector as Malaysia rapidly grows its rail infrastructure," said Thomas Pistre, Country Director, Thales in Malaysia.
Mr Mohd Rani Hisham Samsudin, Chief Executive Officer of KTMB said in his speech, "With excellent support and cooperation from TDA, Thales Group and other agencies, I believe we will be able to transform current challenges and issues in rail industry into prospects and opportunities in order to produce required skills and competent workforce for rail industry in Malaysia".
Meanwhile, TDA, an agency under the Ministry of Finance, keeps on supporting the local economic development through ICP by creating activities that add value to strategic procurements made by the Government of Malaysia, with an effective cost. ICP is an initiative by the Government that include Economic Enhancement Programme (EEP), Counter Trade and Offset Programme.
 
The outcomes of ICP through EEP is the creation of more local companies in the field of manufacturing and services. It involves the usage of medium and high technologies to add value in support of the development of industrial cluster in selected sectors. Countertrade on the other hand helps in the payment through counter purchase and buy back approaches. Meanwhile, the Offset Programme which consist of Direct Offset and Indirect Offset covers Human Capital and Capability Development, Local Work Packages, Transfer of Technology, Global Market Access, Foreign Direct Investment etc. will help support further the development of local industry to the next level.
 
Also presence at the event were Datuk Ir Kamarulzaman Zainal, Board of Director KTMB; Mr Wan Mohd Asraf Wan Salleh, Undersecretary, Defense Industry Division, Ministry of Defense Malaysia; YM Raja Khairul Anuar Raja Abdul Karim, Principal Assistant Secretary, Government Procurement Division, MOF; and representatives from ministries, agencies and private sectors.
About TECHNOLOGY DEPOSITORY AGENCY (TDA)
 
Established in 2015 under the Ministry of Finance, Technology Depository Agency (TDA) is the responsible Industrial Collaboration Programme (ICP) monitoring authority in Malaysia. TDA's core function is to manage, administer, and monitor the implementation of ICP to further develop the local industry and the nation's technology capabilities leveraging on strategic government procurement. TDA aims to create collaborative platforms with industry partners to maximise the potential of ICPs in line with the country's national development agenda focusing on the identified strategic sectors.
About KERETAPI TANAH MELAYU BERHAD (KTMB) 
 
The railway network in Malaysia has always been a key component in the country's progress. The first rail was laid in 1883 and launched two (2) years later in Perak, linking the tin mining town, Taiping, to Port Weld. From a mere 12.8km of track, the network grew rapidly and has seen major developments and modernization over the span of 130 years.
 
In the 132 years of KTMB's existence, tremendous changes have taken place, and this is seen especially in the type of trains used by the railway over the years. From the romantic nostalgia-inducing steam locomotive to the ultra-modern electric trains, KTMB has truly evolved keeping up well with the pace of progress of technology. With services covering the length of Peninsular Malaysia, KTMB runs its trains on meter gauge track (1,000 mm), over a route length of 1,641km which includes rail links to all major important ports of Malaysia.
About THALES 
 
Thales is a global technology leader in the Aerospace, Transportation, Defence and Security markets. In 2016, the company generated revenues of €14.9 billion with 64,000 employees in 56 countries. With over 25,000 engineers and researchers, Thales has a unique capability to design and deploy equipment, systems and services to meet the most complex security requirements. Thales has an exceptional international footprint, with operations around the world working with customers and local partners.
www.thalesgroup.com
( Press Release Image: https://photos.webwire.com/prmedia/6/218187/218187-1.png )
Related Links
WebWireID218187

This news content was configured by WebWire editorial staff. Linking is permitted.
News Release Distribution and Press Release Distribution Services Provided by WebWire.