Lloyd's end of year update to the market
Lloyd's Chairman, Bruce Carnegie-Brown and Chief Executive, Inga Beale's annual email to the market reflecting on 2017.
WEBWIRE
–
Tuesday, December 19, 2017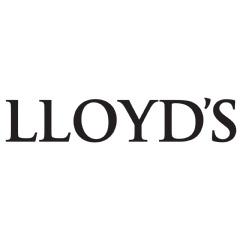 This year has been a year of two halves. The first half saw the challenging conditions in 2016 continue to squeeze the market. The picture changed during Q3 and Q4 with a series of natural catastrophes affecting the US and Caribbean, Mexico and South Asia.
The market's response to these catastrophes has been phenomenal – working together to pay claims and get businesses and communities back on their feet as quickly as possible. So far you have paid out almost $2bn in claims for Harvey, Irma and Maria.
I would also like to thank the market for the way it has approached recapitalisation and made it seem as close to business as usual. Approximately £3bn of additional capital has been provided to restore capital resources to the level prior to the Q3 2017 loss events and to cover changes in capital requirements for 2018 underwriting. No syndicate has ceased trading due to the storms and there is zero impact on the Central Fund.
The market's response is a powerful demonstration of the value of insurance – and one that we will promote more in 2018. To help us do this, last month we launched a claims campaign, which provides brokers and managing agents with promotional material, and information about the market's claims performance along with some case studies. You can find further information here.
We anticipate some firming of prices into 2018 but that will not solve the challenges the market is facing. The good work on underwriting discipline, modernisation and improved efficiency which was delivered in 2017 to close the performance gap needs to continue throughout 2018.
For the Corporation, 2017 has been about making sure the services we provide you with are relevant to helping you address these challenges, and are carried out in the most efficient and cost-effective way.
Part of this work involved restructuring through the Corporation Operating Model. As a result, the Corporation is now more efficient and more focused on your needs. For example, our procurement initiative has saved more than £1m this year and has identified a further potential £8m in savings over the next five years. These, taken together with a reduction in the number of compulsory services and a move towards increasing the number of elective services, means we have been able to reduce the standard market subscription by 10% for 2018 – the second year in a row we have done this.
This focus on how we can best help the market has guided other areas of our work. Those of you who attended Jon Hancock's recent market meeting will have heard about our risk-based approach to market oversight, with a greater focus on the most important elements of your business. This has already reduced some of the bureaucracy you have to deal with. This has translated into fewer portfolio review classes, fewer minimum standard reviews and less coverholder audits. Each syndicate now has dedicated account managers within the Corporation, which means you will get a more bespoke service. There will be further developments of the risk-based approach throughout 2018.
The modernisation work under the banner of the London Market Target Operating Model (TOM) continued this year and made further strides towards creating a market that is highly accessible, efficiently run and relevant to the needs of customers.
PPL, the electronic placement platform, has been successfully launched – providing a genuinely innovative system transporting data through quoting to binding, and beyond. About 10% of market business is now being placed electronically and by the middle of 2018 all lines of business will be live. PPL provides benefits to both brokers and underwriters as it limits rekeying.
Structured data capture also went live this year. This will eventually allow data to flow directly to carriers' systems. All market reform contracts and lines of business are now live and further document types (e.g. endorsements and schedules) are under consideration.
The market has delivered for the first time a global data standard for risk information that can be used not just in London but across the entire global insurance market. And there is now a data glossary, which is being used by firms across the market.
Coverholder business has been simplified, reducing errors and administration. In 2017, those writing business on behalf of London carriers started to benefit from a single audit. In 2018 they will also benefit from a single compliance process.
Finally, the refresh of central services, which already covers premiums and claims submissions, now include a post-bind queries portal and can accept submission types such as bulk accounting (binders) by the end of 2017. This will reduce the administration burden on brokers.
Next year is primarily about adopting the new technology – moving from the creation of solutions that are modernising the market to adoption by market participants. We hope that all firms will actively engage to ensure the market can fulfil customer expectations.
Recognising the importance of innovation to the market, the Corporation increased its focus on identifying new risks, trends and markets, and highlighting potential business opportunities. We published a series of reports covering topics including a quantification of the economic costs of cyber-attacks; a new model for earthquakes in the Middle East; the implications for insurers of building more resilient cities and the risks to insurers from stranded assets due to climate change. The Lloyd's Disaster Risk Facility consortium together with the Corporation considered the implications and opportunities of the new UK insurance linked securities regime which was launched after a hugely collaborative effort driven by the London Market Group (LMG). Next year, there will be a series of studies on the digital economy including the internet of things, artificial intelligence and virtual reality, as well as a report on new liabilities in the Chinese market.
On Brexit, we continue to move ahead with our plans to establish a Lloyd's subsidiary in Brussels, which will provide access to Lloyd's for brokers and customers after the UK leaves the EU. The application is currently with the Belgian regulator and we remain on track to open the new company in time for business incepting from 1 January 2019.
With all these new initiatives and processes in place it's important we have the right people to develop and implement them. Hence our focus on talent. We must make Lloyd's an attractive place for people to come and work where we can develop and retain those people once they are here.
2017 highlights of our talent programme include the most successful Dive-in festival (led by Inclusion@lloyds) and Learning Week (in conjunction with the Lloyd's Market Association LMA). In addition, the London Business School Leadership Programme continues to generate some great ideas for us to take forward for the market. Finally, Lloyd's University, and its associated development programmes, are available to the market as an additional learning platform. We will continue to develop further programmes next year.
Throughout 2017 we continued to make important contributions to charities through the Lloyd's Patriotic Fund, Lloyd's Tercentenary Research Foundation and Lloyd's Charities Trust. Lloyd's responsible leadership continues to go from strength to strength, with our offices around the world supporting the local communities they work in through fundraising and volunteering.
In the UK, more than 2,500 volunteers from across the Lloyd's market supported Lloyd's Community Programme, and the young people and community partners that they work with. Lloyd's continues to be a strong supporter of ClimateWise and we were delighted to host its 10th anniversary celebrations earlier this month.
Next year the Corporation will put in place a responsible business strategy that will integrate all of our activities in this area.
So what will guide Lloyd's direction throughout 2018?
 Over the past six months the Lloyd's strategy (2018-2020) has been updated and refreshed to address some of the key challenges which currently face the market.
These challenges include: making it easier and more attractive for business to come to Lloyd's; reducing the expense ratio and costs; streamlining market oversight; and embracing innovation, technological developments and the use of data to improve the efficiency of the market.
Where Vision 2025 had a focus on acquiring new Lloyd's international licences, feedback from the market suggested that, given current market conditions, we should focus on doing more with what we have and maximising business opportunities from existing territories.
This change of emphasis means the number of strategic priorities has been reduced from eight to six, with the main focus next year being on three areas:
 Market oversight: enabling market participants to thrive and achieve superior operating returns through a risk-based performance framework
 Operations and services: embracing developments in technology, continuing the digitisation of the market and encouraging the broad-scale adoption of new systems developed as part of the TOM
Customers and distribution: testing new and innovative ways to use technology to improve access to Lloyd's and to make it more competitive as a global market
There's no doubt 2017 has been tough but its impacts have been reduced by the efforts that everyone in the market has made this year to our way of working. We have enjoyed tremendous support from the LMA and I would like to extend thanks to the entire market for all contributions to Lloyd's on-going success.
Let's build on these achievements, focus on the customer, maintain underwriting discipline, and reap the rewards of our new strategic focus. 2018 will then see Lloyd's move closer towards its goal of becoming a dynamic, tech-driven market that's fit for the future.
I look forward to working with you in the coming year and, in the meantime, offer you my best wishes for the festive season.
Bruce Carnegie-Brown & Inga Beale
( Press Release Image: https://photos.webwire.com/prmedia/7/218151/218151-1.png )
Related Links
WebWireID218151

This news content was configured by WebWire editorial staff. Linking is permitted.
News Release Distribution and Press Release Distribution Services Provided by WebWire.