CES 2018 Draws a Diverse Array of Industry Visionaries and Leaders
Arlington, VA  –
WEBWIRE
–
Friday, December 15, 2017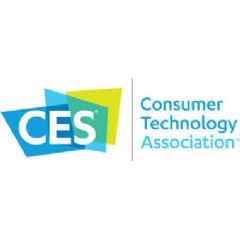 Top global CMO's, network executives, senior U.S. government officials, television stars and former professional athletes will share their expertise, experience and insights as part of the dynamic and diverse CES 2018 conference program. Featuring more than 800 speakers across 200 sessions, the CES Conference Program highlights key trends, emerging innovation and breakthrough ideas from top influencers throughout the full expanse of consumer technology. CES® 2018, owned and produced by the Consumer Technology Association (CTA), runs January 9-12, 2018 in Las Vegas, Nev.

"The excitement and value proposition of CES extends beyond the show floor and keynote stage," said Karen Chupka, CTA senior vice president CES and corporate business strategy. "Our conference sessions feature a diverse array of provocative thought leaders representing all aspects of consumer technology. These are the global key influencers and innovators who are shaping the tech-centric, highly-connected world ahead."

C Space is one of the most visible programs at CES, designed for content creators, brand marketers, advertising agencies, creative communicators and digital publishers. An executive lineup at C Space will focus on Content and Entertainment and Marketing and Advertising:
Tim Armstrong, CEO, Oath, Verizon
Jordan Bitterman, Chief Marketing Officer, IBM Watson Advertising, IBM
Charlie Collier, President, AMC Networks
Baron Davis, CES Ambassador: NBA All-Star and Producer, Issa Rae's Feud
Tara DeVeaux, Chief Marketing Officer, BBDO New York
Anda Gansca, CEO and Cofounder, Knotch
Stephanie McMahon, Chief Brand Officer, WWE
Diana O'Brien, Global Chief Marketing Officer, Deloitte
Raja Rajamannar, Chief Marketing and Communications Officer, Mastercard
Norman Reedus, Star, The Walking Dead
Maggie Suniewick, President, NBC Universal Digital Enterprises
Smart city technology will be at CES for the first time in a major way as global cities look for sustainable ways to prosper through tech with these high-level influencers leading the charge:
Amanda Daflos, Director, Los Angeles Innovation Team
Rajil Kapoor, Chief Strategy Officer, Lyft
Sokwoo Rhee, Associate Director of Cyber-Physical Systems Innovation, National Institute of Standards and Technology, U.S. Department of Commerce
Advancements in digital health are improving outcomes and saving lives. The brightest minds in this space are at CES talking about technology's influence:
Dr. Bettina Experton, CEO, Humetrix
Ranndy Kellogg, President & CEO, Omron Healthcare, Inc.
Rebecca Madsen, Chief Consumer Officer, United Healthcare
Dr. Mehmet Oz, MD, Professor of Surgery, Columbia University
Sandi Peterson, Executive Vice President, Group Worldwide Chairman, Johnson & Johnson
The CES Sports Zone will showcase advancements in sports tech from performance enhancement products to smart venues. Players, leagues and the tech behind it all are at CES:
Lisa Borders, President, WNBA
David Hagan, CEO, Boingo Wireless
Sophie Goldschmidt, CEO, World Surf League
Michelle McKenna-Doyle, CIO, NFL
Steve Nash, Two-time NBA MVP
Chris Overholt, CEO, Secretary General, Canadian Olympic Committee
Shelley Pisarra, SVP of Research & Insights, Wasserman
Angela Ruggiero, CEO, Sports Innovation Lab and former U.S. Olympic hockey player
Jared Smith, President, Ticketmaster North America
CES highlights the products that are at the center of today's policy debates. To date, 118 government officials are expected at CES to hear from leaders in government and policy:
Administrator David J Redl, National Telecommunications and Information Administration
Chairman Ajit Pai, FCC
Acting Chairman Maureen Ohlhausen, FTC
Commissioner Mignon Clyburn, FCC
Commissioner Michael O'Rielly, FCC
Commissioner Brendan Carr, FCC
Commissioner Jessica Rosenworcel, FCC
Commissioner Terrell McSweeny, FTC
CES is its own auto show with nearly 300,000 NSF of exhibit space dedicated to vehicle technology and more than 10 OEMs. Top speakers are on hand to discuss what's next:
Andrew Poliak, VP Product Planning and Business Development, Panasonic
Anita Sengupta, SVP, Systems Engineering, Hyperloop
Nick Sugimoto, CEO, Honda Innovations
Augmented and virtual realities (AR/VR) are impacting far-reaching industries: healthcare, agriculture, manufacturing and business. Hear what's next at CES:
Jennifer Chavarria, Head of Studio, Kite and Lightning
Steven Kan, Head of Global AR/VR Strategy, Google
Ariella Lehrer, Ph.D., President, HitPoint Studios
Susan Panico, SVP Strategic Solutions, Pandora
Artificial Intelligence (AI) will be a key ingredient technology over the next decade. Robotics technology is disrupting markets and becoming more capable. Leaders in these fields are at CES:
Bridget Karlin, Chief Technology Officer and VP, IBM Global Technology Services
Rajat Mishra, VP, Worldwide Services Strategy & Innovation, Cisco
Deepu Talla, VP and GM, Autonomous Machines, NVIDIA
Consumer demand for Smart Home technology is on the rise and is expected to reach $4.25 billion in U.S. revenue in 2018, up 28 percent. Those leading the charge are at CES:
Meg Goldthwaite, Chief Marketing Officer, NPR
Jeff Hamel, Head of Energy Partnerships, Nest Labs
Laurie Jennings, Director, Good Housekeeping Institute
Thomas Rockmann, Vice President Smart Connected Home, Deutsche Telekom AG
CES brings more than 170,000 industry influencers together from 150 countries for one week to advance tech through new products, innovative ideas and thought leadership. Diversity is a core part of innovation and CES features speakers of all backgrounds. CES 2018 will host Disrupting Diversity: The Inclusion Imperative a panel set to highlight the latest workplace research on gender and inclusion. Speakers include:
Patrick Esser, President, Cox Communications
Sandy Howe, SVP & GM, Consumer Products Group, ARRIS
Lynn McMahon, Managing Director, Accenture
Vibha Rustagi, CEO, itaas, a Cognizant Company
In addition, Turner Sports will present The Impact of Diversity: Reshaping the Future conference session focused on moving the needle on diversity in tech and sports including behavioral change, transparency, accountability, recruitment and growth.

Find your favorite speakers and companies with the CES Speaker Directory. For more information on conference programming and all things CES, visit CES.tech.
( Press Release Image: https://photos.webwire.com/prmedia/6/217955/217955-1.jpg )
Related Links
WebWireID217955

This news content was configured by WebWire editorial staff. Linking is permitted.
News Release Distribution and Press Release Distribution Services Provided by WebWire.