MAKE SMTHNG Week sparks a sustainable maker movement
Rome –
WEBWIRE
–
Friday, December 15, 2017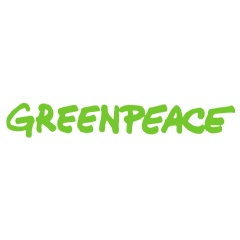 To fight overconsumption and wasteful shopping during the holiday season, thousands of makers around the world have joined Greenpeace and its partners Fashion Revolution and Shareable for the MAKE SMTHNG week of action.
MAKE SMTHNG Week lasted from Dec 2-10 and saw more than 175 events in 32 countries on six continents, with an estimate of over 10,000 people attending workshops and talks on repairing, sharing, zero waste, veganism, upcycling and DIY techniques that breathe new life into already owned products.
Hundreds of makers, chefs, artists, creatives and designers volunteered to teach people new and useful skills: to create new things out of unworn garments, scraps and other waste products like plastic, cloth and paper; repair broken technology and bikes; and simple DIY projects to trigger the first steps into creativity and making. All events followed the principle of #buynothing and were free of charge, with workshops givers also donating their time as volunteers.
Many events also had "sharing corners" for books and children toys and clothes swapping parties. To co-create events, Greenpeace collaborated with initiatives and public spaces such as repair and sewing cafes, community and coworking spaces, schools, universities and city markets.
"Simple plastic containers were made into art, delicious dinners cooked out of food that would have gone to waste; stained clothes were upcycled into unique fashion. Whether in Rome, London, Berlin, Nairobi, Miami, Auckland or Mexico City: the amazing makers on our events demonstrated hands-on, that with some creativity, knowledge and skills, you can truly make this world your own; rather than just buying into a prefabricated and wasteful reality only others profit from!", said Chiara Campione, Project Lead of MAKE SMTHNG week.  
Youtubers, bloggers and influencers as well as hundreds of dedicated volunteers joined the week online and tagged their made products and workshops with the campaign hashtag #makesmthng. Around this hashtag on social media, an active and international community of makers continues to share experiences in upcycling, repairing, sharing, swapping and making, as well as a zero waste and plastic-free life in the areas of fashion, food, technology, household decoration and toys.
"MAKE SMTHNG week was amazing. It's genuinely moving to hear so many stories of people who took the time to start making, or re-engaged with it with a revamped sense of purpose. I, for one, realised that I don't make anywhere near as much as I did, and I never want it to slip away from my daily life ever again," said Orsola De Castro, upcycling designer and founder of Fashion Revolution. "Thank you Greenpeace for igniting this, for asking Fashion Revolution to join up and help spread such a positive, joyous and effective message."
"Since the very beginning, Shareable has been a huge proponent of people sharing skills and upcycling as a way to build community and reduce waste and over-consumption. MAKE SMTHNG Week was a great opportunity to connect makers all over the world and partner with organizations that are doing powerful work for the environment," said Shareable's strategic partnerships director Tom Llewellyn.
The organisers encourage everyone to get inspired by other makers and join the community on social media channels, and use the event calendar to show what they do:
"Consumerism in the holiday shopping season reaches a dangerous peak. Instead of giving into the christmas shopping craze, makers and participants to MAKE SMTHNG WEEK showed that there are infinite creative ways to make someone happy without buying something new - so keep on making!," concluded Chiara Campione, project lead of MAKE SMTHNG Week.
On the campaign partners
For decades, Greenpeace has been challenging big corporations and fighting for stricter regulations towards the elimination of all hazardous chemicals from production. Besides working on pollution, Greenpeace is now also challenging the current make-take-waste business model by directly addressing consumerism. As the world population is producing and consuming too much - from fashion and tech, to food, single-use plastic, toys and cars, Greenpeace is advocating for all of us to quit this wasteful throw-away lifestyle and consider making more of existing resources.
Fashion Revolution has been fighting for transparency in the fashion supply chain and advocating for better working conditions for textile workers. In order to fight overconsumption and textile waste, the international campaign also promotes a slower, more careful treatment of our clothes that include repair and mending, vintage, upcycling, DIY and clothes swapping.
Shareable is a nonprofit media outlet and action network that empowers people to share for a more resilient, equitable, and joyful world. Shareable has been a huge proponent of people sharing skills and upcycling as a way to build community and reduce waste and over-consumption.
Notes to editors:
[1] Photos and videos can be accessed here
[2] Additional resources can be found at:
Website: www.makesmthng.org
Blogpost: Why making can help us consume less
Fashion Revolution Haulternative
( Press Release Image: https://photos.webwire.com/prmedia/7/217931/217931-1.png )
Related Links
WebWireID217931

This news content was configured by WebWire editorial staff. Linking is permitted.
News Release Distribution and Press Release Distribution Services Provided by WebWire.