BP Supercomputer Now World's Most Powerful for Commercial Research
Technology upgrade enhances exploration and research capabilities across BP
Houston –
WEBWIRE
–
Wednesday, December 13, 2017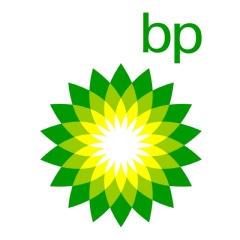 BP announced today that it has more than doubled the total computing power of its Center for High-Performance Computing (CHPC) in Houston, making it the most powerful supercomputer in the world for commercial research1.
Increased computing power, speed and storage reduce the time needed to analyze large amounts of seismic data to support exploration, appraisal and development plans as well as other research and technology developments throughout BP.
"Our investment in supercomputing is another example of BP leading the way in digital technologies that deliver improved safety, reliability and efficiency across our operations and give us a clear competitive advantage," said Ahmed Hashmi, BP's head of upstream technology.
The Center for High-Performance Computing provides critical support to BP's upstream business segment, where it serves as the worldwide hub for research computing. BP's computer scientists and mathematicians at the CHPC have enabled industry breakthroughs in advanced seismic imaging and rock physics research to help with reservoir modelling.
BP's downstream business also is using the supercomputer for fluid dynamic research to study hydrocarbon flows at refineries and pipelines to improve operational safety.
Working with Hewlett Packard Enterprise and Intel using HPE's Apollo System and Intel's Knights Landing processors, the recent upgrade has boosted the processing speed of BP's supercomputer from four petaflops to nine petaflops. A petaflop of processing speed is one thousand trillion floating point operations, or "flops," per second.
The supercomputer has a total memory of 1,140 terabytes (1.14 petabytes) and 30 petabytes of storage, the equivalent of over 500,000 iPhones.
"With the expansion and new systems in place, BP will be able to further bolster its capabilities to accurately process and manage vast amounts of seismic data to identify new business opportunities and improve operational efficiency," said Alain Andreoli, senior vice president and general manager, Data Center Infrastructure Group, Hewlett Packard Enterprise.
Since the CHPC opened in 2013, BP has quadrupled its computing power and doubled its storage capacity and plans to continue expanding its computing capability in 2018.
About BP
BP is a global producer of oil and gas with operations in over 70 countries. Over the past 10 years, BP has invested $90 billion in the U.S. - more than any other energy company. BP employs about 14,000 people across the U.S. and supports more than 106,000 additional jobs through all its business activities. For more information on BP in the U.S., visit www.bp.com/us.
****
1Third party validation conducted by Hyperion Research, Nov. 2017. 
The CHPC is now 18 times more powerful than the fastest supercomputer 10 years ago, which had a computing power of 0.48 petaflops.
In April 2017, BP announced that a proprietary algorithm using Full Waveform Inversion (FWI) technology run through the CHPC helped to find an additional 200 million barrels of resources at BP's Atlantis field in the Gulf of Mexico.
Applied to BP's four existing hubs in the Gulf of Mexico, seismic imaging with FWI has identified an estimated additional 1 billion barrels of oil in place.
By retiring older systems with new technology, the CHPC has been able to stay at existing power consumption levels delivering improved cost effectiveness.
-------
Cautionary statement
In order to utilize the 'safe harbor' provisions of the United States Private Securities Litigation Reform Act of 1995 (the 'PSLRA'), BP is providing the following cautionary statement. This press release contains certain forward-looking statements - that is, statements related to future, not past events – which may relate to one or more of the financial condition, results of operations and businesses of BP and certain of the plans and objectives of BP with respect to these items. These statements are generally, but not always, identified by the use of words such as 'will', 'expects', 'is expected to', 'aims', 'should', 'may', 'objective', 'is likely to', 'intends', 'believes', 'anticipates', 'plans', 'we see' or similar expressions. Actual results may differ from those expressed in such statements, depending on a variety of factors including the risk factors set forth in our most recent Annual Report and Form 20-F under "Risk factors" and in any of our more recent public reports.
Our most recent Annual Report and Form 20-F and other period filings are available on our website at www.bp.com, or can be obtained from the SEC by calling 1-800-SEC-0330 or on its website at www.sec.gov.
( Press Release Image: https://photos.webwire.com/prmedia/6/217836/217836-1.jpg )
Related Links
WebWireID217836

This news content was configured by WebWire editorial staff. Linking is permitted.
News Release Distribution and Press Release Distribution Services Provided by WebWire.