Jollibee and Cargill inaugurate largest poultry processing plant in the Philippines
Plant to give income opportunities to poultry farmers in Batangas and nearby provinces
Manila, Philippines –
WEBWIRE
–
Tuesday, December 5, 2017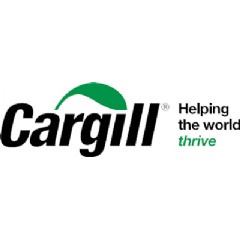 Cargill Joy Poultry Meats Production, Inc. (C-Joy), a joint venture between Cargill and Jollibee Foods Corporation (JFC), inaugurated its new poultry processing plant in Santo Tomas, Batangas today.  The plant increases income opportunities for local poultry farmers in Batangas and nearby provinces as they will supply the chickens to be processed at the JFC facility. 
With a processing capacity of 45 million chickens per year, the plant is the largest in the Philippines and provides dressed and marinated chicken to meet the increased demand at JFC brands in the country.  The investment, which underscores C-Joy's commitment to deliver convenient, safe and affordable chicken products to the JFC brands in the Philippines was celebrated in the presence of the Batangas 3rd District Congresswoman Ma. Theresa Collantes, Sto. Tomas Mayor Edna Sanchez, and the United States Ambassador to the Philippines Sung Kim.
Paul Fullbright, President and CEO of C-Joy said: "We are bringing protein to family's tables across the Philippines. Cargill and Jollibee came together to start this plant because of our common commitment to the highest standards in product quality and food safety. This is reflected in this new plant which harnesses technology and global experience to deliver tasty chicken products in an environment which is safe for our employees and is environmentally sustainable."
C-Joy is partnering with local poultry farmers in Batangas and nearby provinces to supply chickens to the new facility. The farming community expressed their excitement at the income opportunities and highlighted their eagerness to be providing chicken to JFC brands in the country.
"We are looking forward to producing the chickens that will be supplied to the C-Joy plant to meet the poultry meat requirements of Jollibee. One thing I was impressed about is the biosecurity requirements to control food safety at every stage of production. They are surely raising the bar there," said Mr. Vic Lao, President of Highcrest Corporation, a partner-grower of C-Joy. "We have already built a strong relationship with C-Joy and the executives from Cargill that we have met, and I am assured that this partnership will be a successful one for all parties."
Sto. Tomas Mayor Edna Sanchez welcomed the investment from Cargill and Jollibee and highlighted the positive contribution it will have on the local communities in Sto. Tomas, the province of Batangas and nearby provinces, strengthening the development of the local economy.
"We hope that this plant will eventually provide and augment work and business opportunities to poultry growers, allied services and qualified Tomasinos alike," said Mayor Sanchez. "We are looking forward to more effective and enhanced partnership between this municipality and soon to be city of Sto. Tomas and C-Joy in providing high quality and safe food products and most prominently in improving the general welfare of the community."
U.S. Ambassador Kim views the continued investments from Cargill in the Philippines as an example of the strong economic relationship between the United States and the Philippines. Philippines was the first country Cargill established its presence in Asia back in 1948.
"We are proud that U.S. companies like Cargill make investments that strengthen the economic partnership between our two countries and contribute to the economic development of the Philippines by providing livelihood opportunities, particularly in rural areas," said United States Ambassador to the Philippines Sung Kim.
JFC Chief Executive Officer, Mr. Ernesto Tanmantiong gave the following statement, reiterating the one he made in May 2016 when JFC and Cargill entered into an agreement to form a joint venture to build and operate a poultry processing plant:
"We partnered with Cargill to deliver high quality chicken products through Cargill's technology and quality standards.  The facility will provide JFC with dressed and marinated chicken to augment the chicken supply requirements of the growing needs of JFC brands.  This partnership will meaningfully benefit our customers, our operations as well as the overall Philippine food industry. We will continue to maintain our strong relationship with key chicken suppliers in the country and look forward to sustained long-term supply arrangements with them as our businesses grow together."
About Cargill
Cargill provides food, agriculture, financial and industrial products and services to the world. Together with farmers, customers, governments and communities, we help people thrive by applying our insights and 150 years of experience. We have 155,000 employees in 70 countries who are committed to feeding the world in a responsible way, reducing environmental impact and improving the communities where we live and work.
About Jollibee
The JFC Group of Companies is one of the largest buyers of chicken in the Philippines. Its brands Jollibee, Mang Inasal, Chowking, Greenwich and Burger King franchise sell significant volume of chicken products. JFC has a broad system of product supply chain that includes 13 commissaries in the Philippines.
JFC operates the largest food service network in the Philippines. As of June 30, 2016, it was operating 2,528 restaurant outlets in the country: Jollibee brand 939, Chowking 457, Greenwich 237, Red Ribbon 378, Mang Inasal 455 and Burger King 62. Abroad, it was operating 655 stores: Yonghe King (China) 321, Hong Zhuang Yuan (China) 40, San Pin Wang (China) 59, Dunkin' Donuts (China) 4, Jollibee 151 (US 33, Vietnam 79, Brunei 14, Saudi Arabia 10, Qatar 2, Kuwait 4, Hong Kong 1, Singapore 4, Bahrain 1 and UAE 3), Red Ribbon in the US 33, Chowking 44 (US 16, UAE, 20, Qatar 4, Oman 2, Kuwait 1 and Saudi Arabia 1), Jinja Bar (US) 3. The JFC Group had a total of 3,183 stores worldwide.
JFC also has a 50% interest in joint ventures for the following stores: Highlands Coffee (Vietnam, Philippines) 131, Pho 24 (Vietnam, Indonesia, Cambodia, Korea and Australia) 32, 12 Hotpot (China) 20, others 8; and a 40% interest in Smashburger that had 366 outlets, mostly in the United States. These joint ventures had a total of 557 stores worldwide.
( Press Release Image: https://photos.webwire.com/prmedia/6/217431/217431-1.png )
Related Links
WebWireID217431

This news content was configured by WebWire editorial staff. Linking is permitted.
News Release Distribution and Press Release Distribution Services Provided by WebWire.