A group of Walpole family portraits and related items have been acquired for the nation through the Acceptance in Lieu scheme
WEBWIRE
–
Friday, November 24, 2017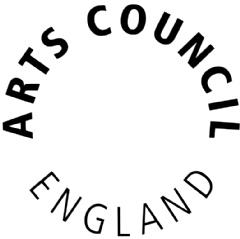 A group of 27 portraits, two funerary hatchments, a set of rosary beads, and a statuette have been acquired for the nation through the Acceptance in Lieu ("AIL") scheme. They were offered by Robert Walpole, 10th Baron Walpole, in lieu of tax, and have been allocated to the Strawberry Hill Collection Trust.
Strawberry Hill House in Twickenham was the gothic villa, or "castle", built by Horace Walpole, author of The Castle of Otranto and son of Sir Robert Walpole, the first Prime Minister. Many of the objects acquired for the nation can be found in the catalogue of the famous 1842 Strawberry Hill Sale that lasted about a month and all but emptied the house. Several of the objects (and their locations) are also documented in the inventory of Walpole's villa and collection at Strawberry Hill that was published during his own lifetime.
The 27 portraits comprise a group of 14 drawings after Walpole family portraits, three pairs of husband and wife portraits, and seven individual portraits (including one miniature). Highlights from the collection include:
Charles Jervas (1675 – 1739), Portrait of Margaret Rolle later 15th Baroness Clinton (1709 – 1781), wife of Robert, 1st Baron Walpole and 2nd Earl of Orford. Margaret Rolle was Horace Walpole's sister-in-law and her affairs abroad and at home feature in his famous letters. It was possibly painted before her relationship with the Walpole family broke down, and in 1774 Horace Walpole's inventory describes it hanging alongside a picture of her first husband in the "Refectory or Great Parlour".
Thomas Hudson (1701 – 1779),

Portrait of Colonel Edward Walpole (1737-1771), illegitimate son of Sir Edward Walpole.

This engaging portrait features Colonel Edward Walpole (Horace Walpole's nephew) in military uniform. The appendix to Horace Walpole's 1774 inventory of his house records that this portrait hung in his own bedroom.
Charles Jervas (1675 – 1739), and Studio, after Sir Godfrey Kneller

Portrait of Catherine Shorter, Lady Walpole (1682-1737), eldest daughter of John Shorter, first wife of Sir Robert Walpole.

This portrait depicts the first wife of Sir Robert Walpole, Britain's first Prime Minister. Horace Walpole's 1774 inventory of his house describes how this portrait hung at the far end of the "Refectory or Great Parlour" alongside two others: in the centre was a portrait of Sir Robert Walpole, this portrait of his first wife was on one side of him, and on the other side hung a picture of his second wife (and long-term mistress) Maria Skerret.
Displayed in a late eighteenth-century context, the portraits and objects in this group will help tell the story of Horace Walpole as an architect and collector, and allow visitors to Strawberry Hill House to learn about the members of this important family.
Edward Harley, Chairman of the Acceptance in Lieu Panel, said: "I am very pleased that the Acceptance in Lieu Scheme has been able to help the Strawberry Hill Collection Trust in their efforts to reconstruct the remarkable collection of Horace Walpole. These items will help to bring to life the story of this exceptional man and his fascinating family."
Michael Snodin, Trustee and Hon Curator at Strawberry Hill, said: 'The allocation of this group of Walpole family portraits and other objects has made a wonderful contribution to Collection Trust's campaign to return Horace Walpole's collection to Strawberry Hill.  Our visitors' understanding of Walpole's life and achievements will be hugely increased by the return of his family to his 'ancestral castle'."
Arts Minister John Glen said: "The Walpole family played a prominent role in our nation's history and it is fantastic news that, thanks to the Acceptance in Lieu scheme, these historic items will be open to the public at Strawberry Hill House."
Notes to editors
The acceptance of this group settled £118,597 of tax.
The Acceptance in Lieu scheme is administered by the Arts Council. The Acceptance in Lieu Panel, chaired by Edward Harley, advises Ministers on whether property offered in lieu is of suitable importance, offered at a value which is fair to both nation and taxpayer and whether an allocation wish or condition is appropriate.  AIL enables taxpayers to pay inheritance tax (or one of its earlier forms) by transferring important works of art and other important heritage objects into public ownership. The taxpayer is given the full open market value of the item, which then becomes the property of a public museum, archive or library. In the last decade the scheme has bought over £250m of cultural property into public collections – See more at:
http://www.artscouncil.org.uk/what-we-do/supporting-museums/cultural
property/tax-incentives/acceptance-lieu/
Strawberry Hill House & Garden stands on the River Thames in West London. It stands out even among the other eighteenth century villas with its turrets, decorated chimneys, asymmetry and Gothic eccentricities and is in stark contrast to the restrained and classical Palladian style that was so widespread and fashionable at the time. Its proximity to central London and its spectacular interiors make it a popular visitor attraction. www.strawberryhillhouse.org.uk
The Arts Council champions, develops and invests in artistic and cultural experiences that enrich people's lives. We support a range of activities across the arts, museums and libraries – from theatre to digital art, reading to dance, music to literature, and crafts to collections. Great art and culture inspires us, brings us together and teaches us about ourselves and the world around us. In short, it makes life better. Between 2015 and 2018, we will invest £1.1 billion of public money from government and an estimated £700 million from the National Lottery to help create these experiences for as many people as possible across the country. www.artscouncil.org.uk
( Press Release Image: https://photos.webwire.com/prmedia/7/217029/217029-1.png )
Related Links
WebWireID217029

This news content was configured by WebWire editorial staff. Linking is permitted.
News Release Distribution and Press Release Distribution Services Provided by WebWire.