Discovery Communications Announces The Launch Of Three New Educational VR Experiences
New York –
WEBWIRE
–
Friday, November 17, 2017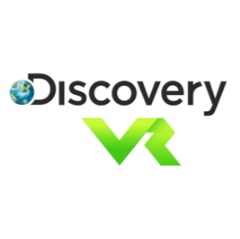 Discovery Communications announced that Discovery VR has produced three educational VR experiences, Racing Extinction: Project Conservation, The Hive game and The Hive 360 video. The first two new experiences will launch on Samsung GearVR headsets today in alignment with National Education Week. The Hive 360 video will launch next week.
Racing Extinction: Project Conservation marks the premiere of interactive experiences on the Discovery VR GearVR app. The Hive game is an interactive endless-runner game available as a stand-alone app in the Oculus Store and is also exclusive on GearVR.
Additionally, the Discovery VR app is being updated across all platforms and will feature new navigation, search and download capabilities, presenting users with an improved viewing experience.
"For Discovery, education and conservation are core to our mission. As Discovery continues to lead the way in creating stories for emerging platforms, interactive experiences will progressively become a necessary storytelling tool to further engage, educate and entertain audiences," said Rebecca Howard, SVP, Emerging Platforms and Partnerships, Discovery. "The Discovery VR team worked closely with Oculus and their guidance was invaluable in developing these experiences for their platform."
"The ability for VR to impact education is one of the most promising use cases for the technology. VR provides unique opportunities for learning, exploration and discovery with a perspective that cannot be achieved in any other medium," said Tina Tran, Head of Educational Content, Oculus.
In 2016, Discovery Education, the leading provider of digital content and professional development for K-12 classrooms whose services are used in one out of every three U.S. classrooms, began integrating Virtual Reality experiences into its award-winning digital textbooks, or Techbooks. Through these Virtual Reality experiences, educators nationwide are creating rich and engaging digital learning experiences that captivate today's learners.
"Virtual reality content has the unique ability to create immersive learning experiences that transport students beyond the four walls of the classroom to experience people, places, and ideas they might not otherwise see," said Amy Gensemer, Discovery Education's Director of Science Instruction.  "For example, Discovery's virtual reality content focusing on urban bee populations helps students anywhere explore the unique role these insects play in our shared environment.  It's engaging learning opportunities like these that spark students' natural curiosity and encourage further investigation of the world around them."
"Virtual reality is a great way to bring unique experiences, like seeing tigers, elephants, and giraffes in their natural habitats, to all citizens -including government officials and NGOs.  These VR experiences can raise awareness and provide insight that might not otherwise be readily available, and can be helpful to developing global best practices and policies.  The importance of protecting wildlife and conservation becomes more tangible when facts and context can be explored in this meaningful way." said Alexa Verveer, Senior Vice President of Public Policy, Corporate and Government Affairs, for Discovery Communications.
Discovery VR's educational content includes:
Racing Extinction: Project Conservation (available exclusively on the Discovery VR app on Samsung GearVR)
Journey to a remote research lab and step inside the field notes and virtual observations left by an endangered species biologist. This interactive video experience offers up close and personal encounters with elephants, tigers, giraffes, lions, rhinoceroses, manta rays, whale sharks and reef sharks while learning about their fight against extinction.
The Hive Game (Available as a stand-alone app in the Oculus Store on Samsung GearVR)
Queen Beatrix tests users' skills at being a productive member of The Hive. Users are hatched as an urban worker bee and embark on an endless runner commute to collect pollen and nectar through the park, streets, rooftops and subways of New York City. Points are earned by answering the Queen's questions correctly.
The Hive 360 video (available on the Discovery VR app on Samsung GearVR and Oculus Rift)
Bees play a crucial role in human civilization, pollinating millions of acres of crops around the globe. With bee populations falling, there's a new generation of bee keepers working to keep this important species thriving in unexpected places. Since becoming re-legalized in 2010, New York City has become abuzz with new beekeepers. At the forefront of this movement are the urban farmers at Brooklyn Grange, home of the world's largest rooftop farm. The Hive, goes inside this fascinating world of bees and lets users become part of the bee-keeping experience.
Discovery Communications has a long history of combining emerging technologies with quality and innovative storytelling. Discovery VR continues that tradition by creating stimulating content that enriches the lives of audiences delivering a robust programming lineup of over 160 experiences, with new content added regularly across multiple platforms. Launched in August 2015, the Discovery VR app has accrued 4.6M downloads and over 126M organic views to date.
About Discovery Communications:
Discovery Communications (Nasdaq: DISCA, DISCB, DISCK) satisfies curiosity and captivates superfans around the globe with a portfolio of premium nonfiction, lifestyle, sports and kids content brands including Discovery Channel, TLC, Investigation Discovery, Animal Planet, Science and Turbo/Velocity, as well as OWN: Oprah Winfrey Network in the U.S., Discovery Kids in Latin America, and Eurosport, the leading provider of locally relevant, premium sports and Home of the Olympic Games across Europe. Available in more than 220 countries and territories, Discovery's programming reaches 3 billion cumulative viewers, who together consume 54 billion hours of Discovery content each year. Discovery's offering extends beyond traditional TV to all screens, including TV Everywhere products such as the GO portfolio and Discovery Kids Play; over-the-top streaming services such as Eurosport Player; digital-first and social video from Group Nine Media; and virtual reality storytelling through Discovery VR. For more information, please visit www.discoverycommunications.com.
About Discovery Education
Discovery Education is the global leader in standards-based digital content for K-12, transforming teaching and learning with award-winning digital textbooks, multimedia content, professional development, and the largest professional learning community of its kind. Serving 4.5 million educators and over 50 million students, Discovery Education's services are in half of U.S. classrooms, 50 percent of all primary schools in the UK, and in more than 50 countries. Discovery Education partners with districts, states, and like-minded organizations to captivate students, empower teachers, and transform classrooms with customized solutions that increase academic achievement. Discovery Education is powered by Discovery Communications (NASDAQ: DISCA, DISCB, DISCK), the number one nonfiction media company in the world. Explore the future of education at www.discoveryeducation.com.
( Press Release Image: https://photos.webwire.com/prmedia/7/216758/216758-1.png )
Related Links
WebWireID216758

This news content was configured by WebWire editorial staff. Linking is permitted.
News Release Distribution and Press Release Distribution Services Provided by WebWire.