Snow Leopards wins 2017 Wildlife Publication Award in Book Category
The Wildlife Society recognizes excellence of the Elsevier/Academic Press title at its annual conference
Cambridge, MA –
WEBWIRE
–
Tuesday, October 17, 2017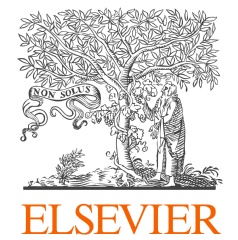 Elsevier, the information analytics business specializing in science and health, announced that Snow Leopards, edited by Drs. Thomas McCarthy and David Mallon, has won The Wildlife Society's 2017 Wildlife Publication Award in the Book Category. The Wildlife Publication Awards recognize excellence in scientific literature of wildlife biology and management issued within the last three years. The winning publications are characterized by originality of research or thought and a high scholastic standard in the manner of presentation. The awards were presented at The Society's Annual Conference in Albuquerque, NM, last month.
The first volume in Elsevier's new Biodiversity of the World: Conservation from Genes to Landscapes series, Snow Leopards is the only comprehensive work on the biology, behavior and conservation status of the snow leopard, a species that has long been one of the least studied, and hence more poorly understood, of the large cats. The book brings together the most current scientific knowledge, documents the most pressing conservation issues, and shares success stories in alleviating the broad threats that now jeopardize the long-term survival of this species. Editors Drs. McCarthy and Mallon are recognized snow leopard experts, with more than 50 years of collective experience in research and conservation of the species.
Learn about snow leopards, their biogeography, and current conservation status in this sample chapter.
Dr. McCarthy, Director of Snow Leopard Programs for Panthera in New York, NY, began his conservation career studying brown bears, black bears, mountain goats and caribou in Alaska in the early 1980s. A strong interest in international conservation led him to Mongolia in 1992, where, under the guidance of Dr. George Schaller, he took over the management of a long-term snow leopard research project. Dr. McCarthy was the first biologist to use satellite radio-collars on snow leopards. He became the Science and Conservation Director of the Snow Leopard Trust in 2000 and has since led their extensive science and community-based conservation programs across much of the snow leopard range in Asia. From 2002-2009, Dr. McCarthy served as Executive Director of the Snow Leopard Network, a global consortium of more than 200 professionals involved in snow leopard research and conservation.
Dr. Mallon an Associate Lecturer in the Division of Biology and Conservation Ecology at Manchester Metropolitan University, UK. He is not only a recognized expert on snow leopards, but is extremely knowledgeable on the conservation status of Central Asia as a whole. Dr. Mallon conducted some of the early assessments of the status of snow leopards in Mongolia and has done surveys in many of the Himalayan range states. He has more than 25 years of field work experience in the Himalaya, Tibetan Plateau, Mongolia, Central Asia and Arabia, mainly focused on large mammals, and involving species surveys, biodiversity assessment, habitat assessment, camera trapping, training, capacity building, and training local partners in census and monitoring techniques. Dr. Mallon is a Fellow of the Royal Geographical Society and the Zoological Society of London. He is currently the elected Chairman of the 400-member Snow Leopard Network.
"It is an incredible honor for our book to receive this award from the Wildlife Society, we see it is a reflection of the commitment of the nearly 200 snow leopard experts who, as authors, contributed so freely of their time and knowledge to make the book a success," Dr. McCarthy and Dr. Mallon said.
The Biodiversity of the World: Conservation from Genes to Landscapes series, edited by Dr. Philip Nyhus, includes titles focused on specific species or taxa across disciplinary boundaries and spatial scales. Dr. Nyhus is Director of the Environmental Studies Program at Colby College in Maine, USA. His interdisciplinary research bridges the natural and social sciences to address human interactions with the environment, including endangered species conservation and recovery, human-wildlife conflict, large landscape conservation, and spatial modelling. Dr. Nyhus is co-editor of Tigers of the World: The Science, Politics and Conservation of Panthera tigris (2010).
"This book is not only a landmark for snow leopard science and conservation but a model for interdisciplinary scholarship," said Nyhus. "This award highlights the extraordinarily talented editors and authors of the Snow Leopard volume and validates the approach we are taking with the series."
Forthcoming volumes in the Biodiversity of the World series for 2018 include Cheetahs: Biology and Conservation (eds. Laurie Marker, Lorraine Boast and Anne Schmidt-Kuntzel) and Whooping Cranes:  Biology and Conservation (eds. John French Jr., Sarah Converse and Jane Austin).
Founded in 1937, The Wildlife Society's mission is "To inspire, empower, and enable wildlife professionals to sustain wildlife populations and habitats through science-based management and conservation." The Society enhances its members' networking and learning opportunities, professional and career development, and provides numerous ways for them to get more involved in creating a better future for wildlife and their habitats.
In order to meet content needs in wildlife conservation and biology, Elsevier uses proprietary tools to identify the gaps in coverage of the topics. Editorial teams strategically fill those gaps with content written by key influencers in the field, giving students, faculty and researchers the content they need to answer challenging questions and improve outcomes. This book, which will educate the next generation of animal conservationists and biologists, and provide critical foundational content for information professionals, is a key example of how Elsevier is enabling science to drive innovation.
Note for Editors
Only credentialed media can request eBook review copies by email, sciencereviewcopies@elsevier.com
About Elsevier
Elsevier is a global information analytics business that helps institutions and professionals progress science, advance healthcare and improve performance for the benefit of humanity. Elsevier provides digital solutions and tools in the areas of strategic research management, R&D performance, clinical decision support, and professional education; including ScienceDirect, Scopus, SciVal, ClinicalKey and Sherpath. Elsevier publishes over 2,500 digitized journals, including The Lancet and Cell, more than 35,000 e-book titles and many iconic reference works, including Gray's Anatomy. Elsevier is part of RELX Group, a global provider of information and analytics for professionals and business customers across industries. www.elsevier.com
( Press Release Image: https://photos.webwire.com/prmedia/7/215308/215308-1.png )
Related Links
WebWireID215308

This news content was configured by WebWire editorial staff. Linking is permitted.
News Release Distribution and Press Release Distribution Services Provided by WebWire.