Ugandan authorities close down ActionAid's work
ActionAid demands that the authorities end their acts of intimidation against civil society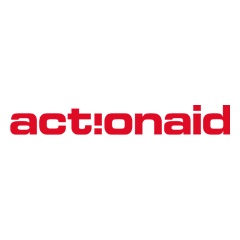 The Ugandan authorities closed down the bank accounts of ActionAid Uganda, thus preventing it from doing its vital poverty reduction work. The authorities also sent a letter to 25 non-governmental organisations demanding their bank account details.
ActionAid demands that the authorities unfreeze its bank accounts and end their acts of intimidation against civil society.
ActionAid Uganda Country Director, Arthur Larok, says:
"It seems that the Ugandan authorities are willing to sacrifice the needs and rights of its own citizens in order to maintain their grip on power. We must be allowed to continue to assist people living in poverty and facing marginalisation. We cannot allow harm to come to ordinary people."
The ruling party wants to amend the constitution to remove the presidential age limit of 75 years of age. The move is widely seen as a way of allowing incumbent President Yoweri Museveni, 73, to stand for President again in 2021. President Museveni has already ruled the East African country for 31 years.
Many individuals, organisations and MPs themselves have been protesting against this move – the authorities have responded by cracking down on civil society and preventing vital poverty reduction and civic engagement work in the country.
Without access to funds, ActionAid will not be able to continue its essential work, including efforts to protect women against violence. This is particularly important because of the ongoing and unprecedented spate of unexplained murders of women in and around Kampala.
This is not the first time that ActionAid has been targeted in Uganda. On 20th and 21st September, approximately 20 police and state security officials entered the ActionAid Uganda Head Offices in Kansanga, Kampala. All staff in the office were prevented from leaving for several hours as the police thoroughly searched the premises; they removed some documents; and confiscated the personal cell-phones of some staff and official laptops. They also raided the offices of two of ActionAid Uganda's local partners.
ActionAid Uganda's Country Director, Arthur Larok, and Director of Finance, Bruno Ssemaganda were then summoned to the Kampala police station for an 'interview and statement' on 10th and 11th October. Although both were released without charge, ActionAid subsequently found that its major bank accounts had been closed down. The personal bank accounts of some of its staff have also been frozen.
Acting Secretary General of ActionAid, Chris Kinyanjui, says:
"We are deeply concerned about the acts of intimidation our staff are facing in Uganda and the fact that our bank accounts have been closed down. We are worried about the impact this is having on the wellbeing of our staff and we are extremely concerned that there will be an impact on the important work we are doing in the country to support people living in poverty and facing marginalization."
The police claim that ActionAid Uganda has been involved in 'illegal activities'. However, ActionAid believes that the office raid, police interview and the freezing of its bank accounts are part of a wider crackdown against legitimate protests against the plan to remove the presidential age limit from the Ugandan Constitution, thus allowing the current president to remain in power indefinitely.
ActionAid remains committed to working with and supporting Uganda's civil society and fight for justice and democracy.
Chris Kinyanjui added:
"The questioning of our staff and the closing of our bank accounts demonstrate blatant attempts by the Ugandan authorities to suppress democratic voices and intimidate people who are exercising their right to freedom of expression.
"All Ugandans must be allowed to freely express their views for or against issues of national importance to them. The actions the government is taking in this case amount to criminalizing dissent and contravene both Ugandan and international law."
Editors' notes
ActionAid Uganda
ActionAid has been working in Uganda since 1982. We work to defend the rights of women; the rights of poor and marginalised people to land, food and education; and the right for the people of Uganda to demand justice in the areas of tax, anti-corruption and political accountability.
Arthur Larok
Arthur Larok is the current Country Director of ActionAid Uganda. He has previously worked with the Uganda National NGO Forum, the Forum for Education NGOs in Uganda and World Learning for International Development. He is the current Chairperson of the Uganda National NGO Forum, the largest NGO platform in Uganda. He was also elected by civil society as one of their two representatives to the NGO Bureau, a government agency in the Ministry of Internal Affairs, although the government did not ratify his election. He was also chair of the Civil Society for Peace in Northern Uganda. He has been and remains part of several civil society formations in Uganda and has championed many citizen mobilization and solidarity campaigns for socioeconomic and political justice in Uganda.
Arthur Larok is available for interview
( Press Release Image: https://photos.webwire.com/prmedia/7/215155/215155-1.png )
Related Links
WebWireID215155

This news content was configured by WebWire editorial staff. Linking is permitted.
News Release Distribution and Press Release Distribution Services Provided by WebWire.