Robots taking our jobs? Stop agonising and take action to skill up for the jobs of the future
New study forecasts only one in five workers are in occupations that will shrink; lays out blueprint for reskilling workers
WEBWIRE
–
Friday, September 29, 2017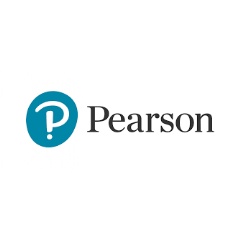 Pearson, in partnership with Nesta, and in collaboration with researchers from the Oxford Martin School, today released a report entitled "The Future of Skills: Employment in 2030." The study takes an entirely new approach to forecasting employment and skill demands in the US and UK. In contrast to many recent headlines, the study finds that many jobs today will still be in demand by 2030 and beyond. However, while jobs may remain, the skills needed for success are changing.
For the first time ever, researchers combined diverse human expertise with active machine learning to produce a more nuanced view of future employment trends. Using this innovative approach, the study forecasts that only one in five workers are in occupations that face a high likelihood of decline.
The research also forecasts one in ten people are highly likely to experience a rise in demand for their job. The remaining roughly 70% of workers are in jobs where there is greater uncertainty about the future: these workers can boost their prospects if they can invest in the right skills. Rather than "doom and gloom", the findings show how we can take action to help more people prepare for the future.
Across both the US and the UK, the occupations forecast to most likely experience a rise in employment are associated with education, health care and wider public sector occupations. In the US, however, confidence in the growth of health-care occupations, traditionally defined, is lower than might be expected given the size of the industry and the aging of the population, perhaps reflecting political uncertainties related to US health care policy. Creative, digital, design, and engineering occupations are also found to have bright outlooks in both countries. Decline in employment is forecast to take place in occupations related to transportation and traditional manufacturing.
Knowledge areas such as English language, history, philosophy and administration and management are all generally associated with occupations forecast to see a rise in workforce share. By contrast, STEM-related knowledge areas such as science and technology design will find use only in particular occupations.
Meanwhile, strong social skills will be the key to success as demand for uniquely human skills rises. The skills forecast to be in higher future demand include social perceptiveness, active learning, active listening, judgment, and decision making. In addition, cognitive skills such as fluency of ideas, originality, and oral expression are forecast to increase in demand - whereas physical abilities such as stamina, depth perception, are forecast to decline.
"The future of work is brighter than conventional wisdom suggests--it is not going to be human versus machine, but rather human and machine," said John Fallon, chief executive officer, Pearson. "It is clear that technology is changing the global economy and labour markets, but we still retain the ability to control our destiny. We must reevaluate the skills people will need for a digital future, and update our education systems to ensure teachers have the right tools to help students succeed in the workforce of tomorrow."
"While there is no shortage of research assessing the impacts of automation on individual occupations, there is far less that focuses on skills, and even less so that has actionable insights for stakeholders in areas like job redesign and learning priorities. The future of work for most people is not inevitable," said Hasan Bakhshi, Executive Director, Creative Economy and Data Analytics, Nesta.
"In the face of legitimate concerns about the consequences of technological change on jobs, our study identifies where new opportunities might emerge," said Michael Osborne, co-Director of the Oxford Martin Programme on Technology and Employment. "We show what the entirely new jobs of the future might look like: these include those accessible to those affected by automation."
Philippe Schneider, researcher and co-author of the report, said: "Jobs are the cornerstone of our social and economic lives. Today many are concerned that jobs face a period of sustained disruption - not only as a result of automation but also globalization, demographic and environmental change and political uncertainty. Thinking systematically about these trends cannot give conclusive answers on what is around the corner, but it can provide clues and challenge imaginations as we design policies to improve the adaptability and employability of our workforces."
Many studies agree that occupations with relatively low skills requirements are those most under threat of automation. However, this study finds that some activities like food preparation and hospitality will grow in importance, reflecting wider consumer trends, such as the re-emergence of artisanal employment in occupations like brewing and barbering.
In the US specifically, occupations related to education and teaching, animal care, the legal profession and engineers are likely to see a high rise in demand. These jobs are followed closely by social science professions, personal appearance occupations, counsellors and social workers and entertainment and sports related occupations.  
In the UK, occupations related to natural and social sciences, food and hospitality and education and teaching are the most likely to see a rise in demand. Engineering occupations, health and social services jobs, artistic and media occupations and public service jobs will also see an increase in demand.
The full report can be viewed here: http://futureskills.pearson.com.
---ENDS---
For the Future of Skills: Employment in 2030 project, Pearson partnered with Nesta. The report is authored by Hasan Bakhshi (Nesta), Jonathan Downing (University of Oxford), Michael Osborne (Oxford Martin) and Philippe Schneider (independent researcher).
Methodology
The methodology included an analysis of global megatrends most likely to have an impact on the future of work. The list includes: technological change, globalization, demographic change, environmental sustainability, urbanization, increasing inequality and political uncertainty. Panels of experts in those trends in the US and the UK then explored the impact of those trends on work and how they interact with each other.
The experts then discussed and forecast how the megatrends would affect the demand in 2030 for ten different jobs from a publicly-available database of jobs. These judgements were input into a machine learning algorithm that learned from the experts' forecasts to predict the demand for 120 different skills related to those jobs.
The algorithm then was permitted to ask the experts about a new set of ten jobs to forecast. Like before, the experts debated and input their forecasts into the algorithm. This process was repeated three times. Through these rounds of input, the machine learning algorithm developed a perspective on which jobs and skills would rise or fall in demand by the year 2030.
About Pearson
Pearson is the world's learning company, with expertise in educational courseware and assessment, and a range of teaching and learning services powered by technology. Our mission is to help people make progress through access to better learning. We believe that learning opens up opportunities, creating fulfilling careers and better lives. For more, visit www.pearson.com and follow us on twitter @Pearson.
About Nesta
Nesta is a global innovation foundation.  We back new ideas to tackle the big challenges of our time, making use of our knowledge, networks, funding and skills.  We work in partnership with others, including governments, businesses and charities.  We are a UK charity that works all over the world, supported by a financial endowment.  To find out more visit www.nesta.org.uk.
About the Oxford Martin School
The Oxford Martin School at the University of Oxford is a world-leading centre of pioneering research that addresses global challenges. We invest in research that cuts across disciplines to tackle a wide range of issues such as climate change, disease and inequality. We support novel, high risk and multidisciplinary projects that may not fit within conventional funding channels. We do this because breaking boundaries can produce results that could dramatically improve the wellbeing of this and future generations. We seek to make an impact by taking new approaches to global problems, through scientific and intellectual discovery, by developing policy recommendations and working with a wide range of stakeholders to translate them into action. Web: www.oxfordmartin.ox.ac.uk 
( Press Release Image: https://photos.webwire.com/prmedia/6/214475/214475-1.png )
Related Links
WebWireID214475

This news content was configured by WebWire editorial staff. Linking is permitted.
News Release Distribution and Press Release Distribution Services Provided by WebWire.