BP starts production from giant Khazzan gas field in Oman ahead of schedule and under budget
-Phase One of major tight gas project to deliver 1 bcf/d gas to Sultanate of Oman
-Future expansion to 1.5 bcf/d gas on track
-BP's largest project start-up in 2017
-Sixth of seven major projects expected on stream this year
MUSCAT, Sultanate of Oman –
WEBWIRE
–
Wednesday, September 27, 2017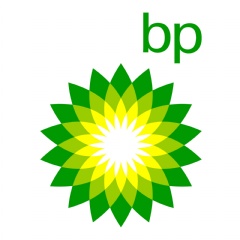 BP, together with the Ministry of Oil & Gas of the Sultanate of Oman, today announced that production has begun from the giant Khazzan gas field, which is operated by BP in partnership with Oman Oil Company Exploration and Production.

His Excellency Dr. Mohammed Al Rumhy, Minister of Oil and Gas of the Sultanate of Oman, stated: "I am delighted to see BP delivering Phase One of the Khazzan Project within time and budget. This will result in realizing more gas reserves and more production of gas that our country needs to support our energy planning and requirements."  

Bob Dudley, BP group chief executive, commented: "The start of production from Khazzan, BP's sixth and largest major project start-up so far this year, is an important milestone in our strategic partnership with Oman. With further development already planned, this giant field has the potential to produce gas for Oman for decades to come."

BP expects to start-up seven Upstream major projects in 2017 -- making it one of the most important years for commissioning new projects in BP's history. These seven projects are expected to make a significant contribution to the 800,000 barrels of oil equivalent per day of production that BP expects to add by 2020.

"Khazzan further demonstrates BP's ability to consistently deliver large, complex projects on schedule and within budget while applying the industry-leading skills and technology we've developed globally," Dudley added. "In this case, tight gas techniques we perfected in the US have been brought to Oman and we are very pleased with the results."

The Khazzan tight gas reserves lie at depths of up to five kilometres in narrow bands of extremely hard, dense rock. These complex and challenging conditions require specialized drilling equipment, the precise drilling of both vertical and horizontal wells, and well stimulation to free the gas.

Eng. Isam bin Saud Al Zidjali, CEO of Oman Oil Company, commented: "We are excited to see how this achievement is going to reflect on Oman's economy. We are indeed harvesting the results of our strategic partnership with BP. While Oman has a vast set of resources and human capabilities, BP brings its technology to help unlock that potential. This increment of gas supplies will provide feedstock for development of downstream and petrochemical industries."

The production sharing agreement for Block 61, which contains the Khazzan field, was first signed in 2007 and was amended in 2013 and extended in 2016. Appraisal over 2007-2013 confirmed the existence of significant tight gas resources that could be developed through the application of BP's extensive unconventional gas experience and technology. The first phase of development of the field was sanctioned in December 2013.

Phase One of the Khazzan development is made up of 200 wells feeding into a two-train central processing facility. Phase One production is expected to plateau at 1 billion cubic feet of gas per day (bcf/d).

Once the second phase of the Khazzan is fully up and running production is expected rise to 1.5 bcf/d. In total, approximately 300 wells are expected to be drilled over the estimated lifetime of the Khazzan field. Phases One and Two will together develop an estimated 10.5 trillion cubic feet of recoverable gas resources.

Drilling efficiency has increased significantly during the development of the project. The average time to drill and complete a vertical well was reduced by 27% and a record time of 60 days was achieved for completion of one well.

While BP provided advanced seismic, hydraulic fracturing and well design expertise, many local Omani businesses contributed to the Khazzan Project. In fact, approximately 38% of the total contract spend to date has been awarded to local oil and gas services companies.

-----

BP is the Operator of Block 61 and holds a 60% interest. The Oman Oil Company for Exploration & Production holds a 40% interest. 
In December 2013, the Government of the Sultanate of Oman and BP signed an amended exploration production sharing agreement (EPSA) for the development of the Khazzan Project for Block 61. The agreement was ratified in February 2014 by a Royal Decree issued by His Majesty Sultan Qaboos bin Said.
In 2016, BP signed an agreement with the Government of the Sultanate of Oman to amend the Oman Block 61 exploration and production sharing agreement (EPSA).  This has added a further 1,150km2 to the south and west of the original 2,800km2 Block 61 development, allowing a second phase of development, known as Ghazeer.   
BP is one of the largest oil and gas companies in the world and has had an upstream presence in Oman since 2007. 
With its national oil company partners, BP is currently helping to develop more than 5.5 million barrels per day of oil and gas production throughout the Middle East.
For more about BP's seven major projects in 2017, please visit: www.bp.com/7in2017.
Cautionary statement
In order to utilize the 'safe harbor' provisions of the United States Private Securities Litigation Reform Act of 1995 (the 'PSLRA'), BP is providing the following cautionary statement. This press release contains certain forward-looking statements concerning BP's Khazzan gas project in Oman, including plans and expectations regarding production levels and recoverable gas resources; plans and expectations regarding the project's contribution to Oman's gas reserves and production and the effect thereof on Oman's economy; and plans and expectations related to BP's upstream business including plans to bring online seven upstream projects by the end of 2017 and for new projects to add 800,000 barrels equivalent per day by the end of the decade. Actual results may differ from those expressed in such statements, depending on a variety of factors including changes in public expectations and other changes to business conditions; the timing, quantum and nature of divestments; the receipt of relevant third-party and/or regulatory approvals; future levels of industry product supply; demand and pricing; OPEC quota restrictions; PSA effects; operational problems; regulatory or legal actions; economic and financial conditions generally or in various countries and regions; political stability and economic growth in relevant areas of the world; changes in laws and governmental regulations; exchange rate fluctuations; development and use of new technology; the success or otherwise of partnering; the actions of competitors, trading partners and others; natural disasters and adverse weather conditions; wars and acts of terrorism, cyber-attacks or sabotage; and other factors discussed under "Principal risks and uncertainties" in the results announcement for the period ended 30 June 2017 and "Risk factors" in our Annual Report and Form 20-F 2016.
This document contains references to non-proved resources and production outlooks based on non-proved resources that the SEC's rules prohibit us from including in our filings with the SEC. U.S. investors are urged to consider closely the disclosures in our Form 20-F, SEC File No. 1-06262. This form is available on our website at www.bp.com. You can also obtain this form from the SEC by calling 1-800-SEC-0330 or by logging on to their website at www.sec.gov.
( Press Release Image: https://photos.webwire.com/prmedia/6/214290/214290-1.jpg )
Related Links
WebWireID214290

This news content was configured by WebWire editorial staff. Linking is permitted.
News Release Distribution and Press Release Distribution Services Provided by WebWire.