BP and Bridas to combine PAE and Axion Energy, forming new integrated energy company
New joint venture will be largest privately-owned integrated energy company operating in Argentina
WEBWIRE
–
Monday, September 11, 2017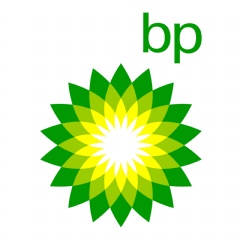 BP today announced that it has agreed with Bridas Corporation (Bridas) to form a new integrated energy company by combining their interests in the oil and gas producer Pan American Energy (PAE) and the refiner and marketer Axion Energy (Axion) in a cash-free transaction. The new company, Pan American Energy Group (PAEG), will be the largest privately-owned integrated energy company operating in Argentina.
PAEG will be owned equally by BP and Bridas Corporation, itself a 50:50 joint venture of Bridas Energy Holdings of Argentina and CNOOC Limited of China. PAE is currently owned 60% by BP and 40% by Bridas, while Axion is wholly-owned by Bridas. There will be no payments for the equity exchange.
The combination of PAE and Axion under unified ownership will align the PAEG shareholders' interests across the upstream and downstream value chains in Argentina, Uruguay and Paraguay. PAEG is expected to benefit from BP's global upstream technical and downstream marketing experience as well as Bridas' deep operating knowledge. The combination may also offer further integration synergies; the Axion refinery is already the primary customer for PAE's Argentine crude oil production.
"Supported by the combined skills and expertise of BP and Bridas, this new integrated business will be able to pursue growth and development opportunities in Argentina, Uruguay, Paraguay and Mexico," said Bob Dudley, BP Group Chief Executive.
"We see value-enhancing opportunities throughout PAEG's businesses; from extending the life of mature production and developing new unconventional resources including Vaca Muerta, to growth in retail fuels and lubricants marketing. These fit well with BP's strategy and will allow us to strengthen and deepen our long-term relationship with Bridas."
"For the past 58 years, we have been investing in the energy sector in Argentina and the region. Efficient investment has been the main factor behind our growth as an oil and gas company. By signing this agreement, a new phase begins for our company, as we integrate our operations with those of our partners," remarked Alejandro Bulgheroni, Chairman and President of Bridas Corporation
"This integration agreement ratifies our commitment to investment, employment and the efficient development of resources our region needs," stated Marcos Bulgheroni, Executive Director at Pan American Energy.
PAE is Argentina's second largest producer of oil and gas. It had daily production in 2016 of around 262,000 barrels of oil equivalent (boe), equivalent to approximately 18% of Argentina's total oil and gas production. It has interests in Argentina's four main hydrocarbon basins, including operating Cerro Dragon, Argentina's largest oil field, and interests in the prospective Vaca Muerta shale. PAE also operates the Hokchi block in the shallow water Mexican Gulf of Mexico.
Axion Energy owns and operates the 90,000 barrels of oil a day (b/d) refining capacity Campana refinery north of Buenos Aires, has over 750 retail sites in Argentina, Uruguay and Paraguay, and also has material lubricant and aviation fuels businesses.
PAEG's board of eight will comprise four directors from each shareholder and the shareholders will share nomination rights for key senior executives for the company. PAEG will be self-funded.
The transaction is subject to regulatory filing or approval in several jurisdictions. Completion of the agreement is anticipated in early 2018. 
Pan American Energy:
PAE is the second largest producer of oil and gas in Argentina. 
PAE's production in 2016 averaged 262,000 boe/d (108,000 b/d oil and natural gas liquids, and 891 million cubic feet of gas). PAE has total oil and gas reserves of 1.56 billion boe, including Bolivian reserves.
PAE has operations in Argentina's four main hydrocarbon basins – Golfo San Jorge, Neuquen, Noroeste and Marina Austral. These include operation of the Cerro Dragon field in the Golfo San Jorge basin and interests in the Vaca Muerta shale in the Neuquen region.
PAE also has gas production interests in Bolivia. 
PAE has an 80% interest in and operates the Hokchi block in the shallow water Mexican Gulf of Mexico, awarded as part of Mexico's Round 1.2 tender in September 2015.
PAE employs more than 2,000 direct employees and a further 10,000 contractors. 
PAE is owned 60% by BP and 40% by Bridas Corporation.
Axion Energy:
Axion Energy refines and markets fuels, lubricants and associated derivatives, primarily in Argentina.
Axion owns and operates the Campana refinery, approximately 75 kilometres north of Buenos Aires, which has a refining capacity of 90,000 b/d and is the primary offtaker of PAE's Escalante crude oil production.
Axion has a network of more than 580 fuel retail sites and associated distribution terminals in Argentina – giving it an approximate 15% share of Argentina's fuels retail market. It also has approximately 110 sites in Uruguay and 65 in Paraguay. 
It also produces and markets lubricants and derivative petrochemicals in Argentina, and has aviation, marine and industrial marketing activities. 
Axion has over 3,200 employees, primarily in Argentina. 
Axion Energy is wholly owned by Bridas Corporation.
BP:
BP is a leading global energy company with operations in over 70 countries, employing almost 75,000 people. 
BP has almost 18 billion boe of proved oil and gas reserves and its daily oil and gas production totals 3.5 million boe. 
Around the world, BP has interests in 11 refineries, 16 petrochemical plants and 18,000 retail sites.
Bridas Corporation:
Bridas Corporation is an Argentine company established 69 years ago which started as an importer and provider of strategic oil services and later developed in a systematic and sustainable way to grow its business and have an international footprint.
In 1997, Bridas and Amoco (BP today) combined in Argentina to form Pan American Energy.
In 2010, CNOOC Limited (China National Offshore Oil Corporation Limited) acquired a stake in Bridas with a 50% interest.
In 2012, Bridas acquired ExxonMobil's assets in Argentina, Uruguay and Paraguay, leading to formation of Axion Energy. 
-------
Cautionary statement
In order to utilize the 'safe harbor' provisions of the United States Private Securities Litigation Reform Act of 1995 (the 'PSLRA'), BP is providing the following cautionary statement. This press release contains certain forward-looking statements concerning BP's plans and expectations regarding the transaction that will result in the formation of PAEG, including its terms and the occurrence and timing of its completion; plans and expectations regarding the composition of PAEG's board of directors; expectations regarding PAEG's status, opportunities and competitive position in the Argentinian energy industry; expectations that PAEG will benefit from BP and Bridas' experience, knowledge and expertise; and expectations that PAEG will benefit from synergies. Actual results may differ from those expressed in such statements, depending on a variety of factors including changes in public expectations and other changes to business conditions; the timing, quantum and nature of divestments; the receipt of relevant third-party and/or regulatory approvals; future levels of industry product supply; demand and pricing; OPEC quota restrictions; PSA effects; operational problems; regulatory or legal actions; economic and financial conditions generally or in various countries and regions; political stability and economic growth in relevant areas of the world; changes in laws and governmental regulations; exchange rate fluctuations; development and use of new technology; the success or otherwise of partnering; the actions of competitors, trading partners and others; natural disasters and adverse weather conditions; wars and acts of terrorism, cyber-attacks or sabotage; and other factors discussed under "Principal risks and uncertainties" in the results announcement for the period ended 30 June 2017 and "Risk factors" in our Annual Report and Form 20-F 2016.
This document contains references to non-proved resources and production outlooks based on non-proved resources that the SEC's rules prohibit us from including in our filings with the SEC. U.S. investors are urged to consider closely the disclosures in our Form 20-F, SEC File No. 1-06262. This form is available on our website at www.bp.com. You can also obtain this form from the SEC by calling 1-800-SEC-0330 or by logging on to their website at www.sec.gov.
( Press Release Image: https://photos.webwire.com/prmedia/6/213422/213422-1.jpg )
Related Links
WebWireID213422

This news content was configured by WebWire editorial staff. Linking is permitted.
News Release Distribution and Press Release Distribution Services Provided by WebWire.