Early Rotator Cuff Surgery Yields Good Long-Term Outcomes
Early surgery to repair tears of one of the shoulder rotator cuff muscles provides lasting improvement in strength, function, and other outcomes, reports a study in the August 16, 2017 issue of The Journal of Bone & Joint Surgery. The journal is published in partnership with Wolters Kluwer.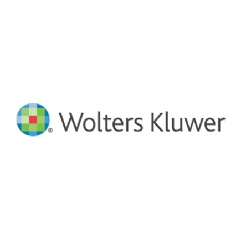 "Repairs of isolated supraspinatus tears maintained considerable improvement in clinical and radiographic outcomes at 10 years," according to the report by a French orthopedic surgery research group. The lead author was Philippe Collin, MD, of CHP Saint Grégoire VIVALTO Santé. The study provides new evidence that early surgery for supraspinatus tears can improve long-term outcomes by preventing later rotator cuff muscle degeneration.
New Information on Long-Term Outcomes of Supraspinatus Repair
The researchers identified 511 patients at 15 French hospitals who underwent surgery in 2003 to repair isolated, complete (full-thickness) supraspinatus tears. At least ten years later, 288 patients returned for follow-up evaluation, including magnetic resonance imaging (MRI) scans in 210 patients. Average age at the time of surgery was 56.5 years, with nearly equal numbers of women and men.
The results suggested substantial improvement in most patients. The average Constant score—a standard assessment accounting for shoulder motion, strength, daily activities, and pain—improved from about 52 (out of a possible 100) before surgery to 78 at ten years' follow-up. Key patient-rated outcomes also showed meaningful improvement.
The MRI scans showed healing in more than 80 percent of tendons, although most had at least a minor residual tear. The MRI evidence of tendon healing was closely related to the Constant score, especially in terms of strength.
Healing and recovery were not as good in patients who had MRI evidence of fat accumulation within the repaired supraspinatus muscle—a sign of muscle degeneration. Outcomes were similar for patients who had open versus arthroscopic (minimally invasive) surgery. The degree of preoperative retraction (pulling back) of the torn muscle was not a major factor affecting the ten-year outcomes.
Rotator cuff tears are a very common condition, causing pain and reduced movement of the shoulder. While these injuries may be "silent" at first, gradual degeneration may cause shoulder pain and other symptoms to develop within a few years.
Most rotator cuff tears start within the supraspinatus tendon, and previous studies have shown improved outcomes after supraspinatus repair. "However," Dr. Collin and coauthors write, "there is no consensus on the management of such tears because of a lack of long-term outcome studies."
The authors note some limitations of their study, especially the fact that many patients were not available for follow-up. But long-term data on this still-large number of patients enables "reliable analysis of repair integrity and longevity" after isolated supraspinatus repair.
The results add new evidence that early surgery for rotator cuff tears leads to lasting improvement in healing and clinical outcomes. Dr. Collin notes that the study is the first to show that if the supraspinatus tendon does not heal, the final outcomes are less favorable. 
Click here to read "Ten-Year Multicenter Clinical and MRI Evaluation of Isolated Supraspinatus Repairs."
Article: "Ten-Year Multicenter Clinical and MRI Evaluation of Isolated Supraspinatus Repairs" (doi: 10.2106/JBJS.16.01267)
About The Journal of Bone & Joint Surgery
The Journal of Bone & Joint Surgery (JBJS) has been the most valued source of information for orthopaedic surgeons and researchers for over 125 years and is the gold standard in peer-reviewed scientific information in the field. A core journal and essential reading for general as well as specialist orthopaedic surgeons worldwide, The Journal publishes evidence-based research to enhance the quality of care for orthopaedic patients. Standards of excellence and high quality are maintained in everything we do, from the science of the content published to the customer service we provide. JBJS is an independent, non-profit journal.
About Wolters Kluwer
Wolters Kluwer N.V. (AEX: WKL) is a global leader in information services and solutions for professionals in the health, tax and accounting, risk and compliance, finance and legal sectors. We help our customers make critical decisions every day by providing expert solutions that combine deep domain knowledge with specialized technology and services.
Wolters Kluwer reported 2016 annual revenues of €4.3 billion. The company, headquartered in Alphen aan den Rijn, the Netherlands, serves customers in over 180 countries, maintains operations in over 40 countries and employs 19,000 people worldwide.
Wolters Kluwer shares are listed on Euronext Amsterdam (WKL) and are included in the AEX and Euronext 100 indices. Wolters Kluwer has a sponsored Level 1 American Depositary Receipt program. The ADRs are traded on the over-the-counter market in the U.S. (WTKWY).
Wolters Kluwer Health is a leading global provider of information and point of care solutions for the healthcare industry. For more information about our products and the organization, visit http://www.wolterskluwer.com/
( Press Release Image: https://photos.webwire.com/prmedia/6/212441/212441-1.png )
Related Links
WebWireID212441

This news content was configured by WebWire editorial staff. Linking is permitted.
News Release Distribution and Press Release Distribution Services Provided by WebWire.