BP Target Neutral expands carbon offset portfolio
BP advances its commitment in support of a lower carbon future: the project portfolio has the total capacity to reduce up to 2.5 million tonnes of CO2 equivalent per year and improve the livelihoods of more than 2 million people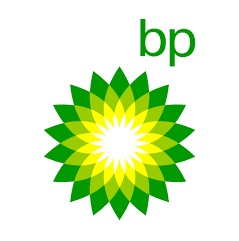 BP Target Neutral, BP's voluntary carbon offsetting programme, is celebrating its 11th year with an announcement that it has expanded the portfolio of carbon offsetting projects for 2017.
New projects in India, Peru, China and Mexico have been added to the portfolio, which includes activities as diverse as forest conservation, energy efficiency, renewable power and biogas.
BP Target Neutral only buys carbon credits that meet ICROA's (International Carbon Reduction & Offset Alliance) best practice standards. Credits are used to offset carbon emissions as part of a "reduce - replace - neutralise" approach to carbon reduction. This supports the development of low carbon and carbon neutral products and services across BP's businesses.
The new carbon offset projects have been overseen by an independent project selection forum using the UN's sustainable development goals as a framework for assessment. The projects selected are expected to reduce carbon dioxide equivalent emissions by more than 2.5 million tonnes per year and improve the livelihoods of more than 2 million people though better access to energy, health, education, and employment opportunities as well as protecting more than 40,000 hectares of globally significant habitat.
Andrea Abrahams, global director, BP Target Neutral, said: "BP is committed to a lower carbon transition. Our carbon project selection process ensures the integrity of carbon reduction projects and their contribution to the UN's sustainable development goals.
"Increasing numbers of businesses are implementing carbon management strategies which allow them to target top-line growth, business efficiency and brand enhancement with measurable and material impacts. BP is proud to provide our customers and their businesses with opportunities to not only offset their carbon emissions but also help to bring people out of poverty."
In India, the Bagepalli Coolie Sangha Project involves installing 18,000 biogas plants and cookstoves in low income homes and over the past six years has avoided 137,452 tonnes of CO2e (equivalent) emissions. Biogas generated in biodigesters replaces the burning of wood and kerosene in traditional stoves and secures a significant reduction in greenhouse gases and harmful indoor air pollution.
In Peru, the Qori Q'oncha Cookstoves Project is helping households to obtain improved cookstoves that have an enclosed combustion chamber which burns more efficiently and evacuates smoke from the home through a chimney. Burning more efficiently and using less firewood, each new stove reduces on average 3.3 tCO2e per year. By January 2017, 106,000 improved cookstoves have been installed benefitting over 450,000 people from rural communities living in poverty.
In China, the Sichuan Rural Poor-Household Biogas Project also supports the installation of biogas units and smoke-free cookstoves in low-income households. The project aims to provide one million low income households with clean, convenient and free biogas for cooking, heating and lighting and the programme has the potential to save up to 20 million tCO2e within its 28-year lifetime.
In Mexico, the Distribution on ONIL Cookstoves Project is working to provide high-efficiency plancha-style cookstoves to families in rural Mexico. As well as improving indoor air quality, the stoves use much less firewood than traditional open fires. Traditional three-stone fires in Mexico use around 5 tonnes of firewood each year per household and gathering it is time-consuming and heavy work. High-efficiency plancha-style cookstoves reduce the time needed to collect firewood and protects bio-diversity. The project is aiming to install 35,000 cookstoves per year by 2019.
About BP Target Neutral
BP Target Neutral is administered by BP as a not-for-profit scheme - BP covers BP Target Neutral's operating costs. BP Target Neutral's work is governed by an independent advisory and assurance panel of prominent environmental and industry experts. The panel ensures that all policies and activities conform to best practice in carbon management, and where possible will seek to set new standards for that best practice.
Members of the BP Target Neutral advisory and assurance panel include Mark Kenber, former CEO of the Climate Group; Mike Barry, director of Plan A, M&S; Rita Clifton, CBE; and Tim Smit, co-founder, Eden Project.
For more information please visit www.bptargetneutral.com
About carbon credits
Carbon credits are tradable certificates that represent one tonne of carbon dioxide equivalent (tCO2e) either removed or prevented from entering the atmosphere. A carbon credit grants the holder the right to claim for that specific environmental benefit. Approved registries give each carbon credit a unique identification number to make sure it doesn't get double-counted.
Credits can be traded in compliance or voluntary markets. Since GHG reduction projects generate credits, this approach can be used to finance carbon reduction schemes between trading partners and around the world. BP Target Neutral only buy carbon credits from ICROA approved standards.
ICROA Code of Best Practice
As a member of ICROA, BP Target Neutral commits to:
Perform carbon measurement in accordance with international standards (e.g. WRI/WBCSD GHG Protocols and ISO 14064)
Encourage clients to set challenging targets to go beyond business-as-usual
Encourage clients to assess emission reduction opportunities and prioritize cost-effective actions
Use credible carbon credits in accordance with international standards and programs
Use third-party registries to retire and remove carbon credits used for offsetting
Encourage clients to communicate their carbon status and footprints, including emissions associated with the organization, product, service or event, as well as details about actions to reduce and offset emissions.
For further information please refer to the ICROA Code of Best Practice.
About the new projects
1. Biogas CDM Project of Bagepalli Coolie Sangha, Karnataka, India
• FairClimateFund (FCF) - funder and supplier
• Adats & Coolie Sangha - project developer
• Clean Development Mechanism (CDM); and Gold Standard
• 137, 452 TCO2 reduced since between 1 January 2010 and 31 December 2016
The Coolie Sangha is a 25-year-old membership-based people's organization formed by small and poor peasant families (landed and landless agricultural labourers) in their respective villages.
38,615 small and poor peasant families have formed village level Coolie Sangha Units (CSUs) in 915 villages. The Coolie Sangha is self-financed through a system of Sangha Fund contributions made by the Member families.
The Coolie Sangha implements various grassroots planned developmental activities, including children's education, community and referral health, petty credit for Coolie women, activities to support young widows and deserted women, a village level decentralized credit activity, agricultural development, etc.
The Biogas CDM Project activity aims to install 18,000 biogas plants (digesters) of 2 m3 capacity each for single households in 5 Taluks of Chickballapur District by the Coolie Sangha and in this way replace Non-Renewable Biomass with biogas for cooking and hot water heating.
A biogas plant of 2 m3 capacity is sufficient for providing cooking fuel to a family of four to five. So far, 11,633 biogas units have been installed.
The project is financed completely from carbon revenues. There are social, environmental, economic and technological benefits which contribute to sustainable development.
2. Qori Q'oncha, Cookstoves project, Peru
• Microsol - supplier
• Instituto Trabajo y Familia - main developer
• Gold Standard
• 884,429 tCO2e until August 2014
• Over 3 million tC02e expected over project lifetime
In Peru, 2 million families cook with solid fuels on open fires inside their homes and, in many cases, without ventilation exposing people to smoke, dust and toxic gases generated by the combustion. This indoor pollution explains the significant incidence of acute respiratory and lung diseases in Andean rural families.
It is possible to improve this situation through the construction and use of improved cookstoves that have an enclosed combustion chamber which burns much more efficiently and then evacuates the smoke from the house through a chimney.
Locally produced, the improved cookstoves from the Qori Q'oncha program are delivered with community members trained in installation and maintenance of the built-in stoves.
To Jan 2017, 106,000 improved cookstoves have been installed benefitting over 450,000 people from rural communities living in poverty.
3. Sichuan household biodigester project, China
• Natural Capital Partners - supplier
• Chengdu Oasis Science & Technology Co., Ltd and Sichuan Rural Energy Office (SREO) - project developers
• Clean Development Mechanism (CDM), Gold Standard
• 1.936m tCO2e for the entire PoA since the project started in May 2012
The project distributes small-scale biogas plants, aiming for installations in one million low income households with livestock across the Sichuan Province of China.
The project is being implemented in a particularly disadvantaged region of China, with a typical rural disposable income of €347 a year. The Sichuan province contains 43 national poverty counties that qualify for economic assistance from the government.
To support rural development and environmental protection, carbon finance is used to build on an existing governmental biogas programme to scale its distribution. Together with Chinese government subsidies, this covers roughly 40% of the cost of the biodigester, offering clean and affordable energy to homes.
By replacing solid fuels for household energy needs, the project reduces levels of indoor air pollution which can contribute to increased likelihood of respiratory illness. Biogas systems can also be connected to household toilets, leading to improved sanitary condition. Jobs are created for local masons and technicians.
 As of November 2016, the project had installed over 395,000 biogas plants across the Sichuan province.
4. Distribution of ONIL cookstoves project, Mexico
• C Quest - supplier
• Fuego Limpio - project developers
• Clean Development Mechanism (CDM); Verified Carbon Standard (VCS)
• Each ONIL stove in saves 2.893 tCO2e per year and the project aims to be installing 35,000 per year by 2019
In Mexico, approximately a quarter of the population (27 million in rural and indigenous communities) uses firewood for cooking. These are often the most disadvantaged households.
The majority of these households cook on traditional open fires which contribute to respiratory problems and burns, and because they are inefficient, the high demand for fuel to supply them contributes to deforestation.
C Quest and its partners are working to provide high-efficiency plancha-style cookstoves to families in rural Mexico.
The project is installing 15,000 improved cookstoves per year on average (2012-2016), benefiting families throughout the country (with a target of 35,000 per year by 2019).
Each stove is expected to avoid close to 3 tCO₂e per year, depending on the model and state of repair.
This will reduce deforestation and land degradation and support conservation agriculture.
In Mexico, households spend up to 15-20% of their income on firewood purchases. The use of efficient stoves will have a significant impact on reducing these household expenditures.
The project will also improve maternal, child health and wellbeing.
( Press Release Image: https://photos.webwire.com/prmedia/6/211033/211033-1.png )
Related Links
WebWireID211033

This news content was configured by WebWire editorial staff. Linking is permitted.
News Release Distribution and Press Release Distribution Services Provided by WebWire.