Roche expands cobas Liat PCR System menu with launch of cobas MRSA/SA test to target healthcare-associated infections
• With more than 150,000 affected patients per year, MRSA and SA are major sources of healthcare and community associated infections in Europe
• Fast detection reduces the risk of transmission within the hospital, but classical culture results need multiple days
• The first real-time PCR test that simultaneously detects MRSA and SA with one sample in under 30 minutes is now available for countries accepting CE mark

Basel, Switzerland –
WEBWIRE
–
Tuesday, July 4, 2017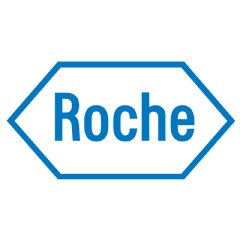 Roche (SIX: RO, ROG; OTCQX: RHHBY) announced the CE-IVD launch of the cobas® MRSA/SA nucleic acid test for use on the cobas® Liat® System for the qualitative detection and differentiation of methicillin-resistant Staphylococcus aureus (MRSA) and Staphylococcus aureus (SA) at the point of care. MRSA and SA are both major sources of healthcare and community associated infections. In fact, up to 53 million people carry MRSA, one of the most commonly identified antibiotic-resistant pathogens.[1] Surveillance to manage potential MRSA/SA outbreaks has become a requirement in most healthcare facilities.
The cobas MRSA/SA test is designed to support rapid screening and surveillance of MRSA & SA – known causes of healthcare-acquired infections (HAIs), for use in emergency rooms, intensive care units and STAT lab settings. In contrast to the multiple-day turnaround needed for culture results, cobas MRSA/SA detects MRSA & SA in under 30 minutes enabling testing to occur prior to admission or surgery to reduce the risk of transmission within the hospital. A highly sensitive and specific assay with expanded strain inclusivity, cobas MRSA/SA is the fastest CE-IVD cleared test in its class, delivering definitive results when and where they are needed most.
"The suffering and financial burden HAIs cause patients and healthcare systems demand effective surveillance for infection control and prevention," said Roland Diggelmann, CEO Roche Diagnostics. "The speed, performance and simplicity of the cobas MRSA/SA test provide healthcare professionals with a better chance to reduce disease proliferation as well as the opportunity to make timely patient management decisions."
Cobas MRSA/SA is the fifth assay for use on the cobas Liat PCR System and joins cobas® Cdiff as part of the HAI portfolio. Additional assays, as part of the respiratory menu, include cobas® Strep A, cobas® Influenza A/B and cobas® Influenza A/B & RSV.
About methicillin-resistant Staphylococcus aureus (MRSA) and Staphylococcus aureus (SA)
Staphylococcus aureus (SA), a gram positive bacteria and the genetically resistant form, methicillin-resistant Staphylococcus aureus (MRSA), have become the major causes of healthcare- and community-associated infections and have been responsible for bacterial outbreaks in healthcare settings worldwide. In Europe, MRSA infections are estimated to affect over 150,000 patients per year,[2] resulting in more than 1 million excess days of hospitalization and 380 million euros in extra in-hospital costs.[3] Surgical site infections, ventilator assisted pneumonia and blood stream infections attributed to MRSA/SA colonized central lines are the most frequent manifestations of the disease. Active surveillance to identify carriers is helping to mitigate the potential consequences of disease, providing relief to patients and healthcare institutions facing the challenges of escalating costs.
About the cobas Liat System
Utilising PCR technology, the innovative cobas Liat System fully automates the testing process, simplifies workflow and enables healthcare professionals to perform molecular testing in a variety of settings with speed, reliability and minimal training. Definitive results are generated in 30 minutes or less to aid a treatment decision. The current portfolio of assays include cobas MRSA/SA, cobas Cdiff, cobas Strep A, cobas Influenza A/B and cobas Influenza A/B & RSV. Assays for other infectious diseases are in development.
For more information please visit www.cobasliat.com.
The cobas® Liat® System is commercially available in select markets.
About Roche
Roche is a global pioneer in pharmaceuticals and diagnostics focused on advancing science to improve people's lives. The combined strengths of pharmaceuticals and diagnostics under one roof have made Roche the leader in personalised healthcare – a strategy that aims to fit the right treatment to each patient in the best way possible.
Roche is the world's largest biotech company, with truly differentiated medicines in oncology, immunology, infectious diseases, ophthalmology and diseases of the central nervous system. Roche is also the world leader in in vitro diagnostics and tissue-based cancer diagnostics, and a frontrunner in diabetes management.
Founded in 1896, Roche continues to search for better ways to prevent, diagnose and treat diseases and make a sustainable contribution to society. The company also aims to improve patient access to medical innovations by working with all relevant stakeholders. Thirty medicines developed by Roche are included in the World Health Organization Model Lists of Essential Medicines, among them life-saving antibiotics, antimalarials and cancer medicines. Roche has been recognised as the Group Leader in sustainability within the Pharmaceuticals, Biotechnology & Life Sciences Industry eight years in a row by the Dow Jones Sustainability Indices (DJSI).
The Roche Group, headquartered in Basel, Switzerland, is active in over 100 countries and in 2016 employed more than 94,000 people worldwide. In 2016, Roche invested CHF 9.9 billion in R&D and posted sales of CHF 50.6 billion. Genentech, in the United States, is a wholly owned member of the Roche Group. Roche is the majority shareholder in Chugai Pharmaceutical, Japan. For more information, please visit www.roche.com.
All trademarks used or mentioned in this release are protected by law. Cobas®and Liat® are trademarks of Roche.
References
Grundmann H, et al. Emergence and resurgence of methicillin-resistant Staphylococcus aureus as a public-health threat. Lancet. 2006 Sep 2;368(9538):874-85.
Köck R, Becker K, Cookson B, van Gemert-Pijnen JE, Harbarth S, Kluytmans J, Mielke M, Peters G, Skov RL, Struelens MJ, Tacconelli E, Navarro Torné A, Witte W, Friedrich AW. Methicillin-resistant Staphylococcus aureus (MRSA): burden of disease and control challenges in Europe. Euro Surveill. 2010;15(41):pii=19688.
Köck R, Becker K, Cookson B, van Gemert-Pijnen JE, Harbarth S, Kluytmans J, Mielke M, Peters G, Skov RL, Struelens MJ, Tacconelli E, Witte W, Friedrich AW. Systematic literature analysis and review of targeted preventive measures to limit healthcare-associated infections by meticillin-resistant Staphylococcus aureus . Euro Surveill. 2014;19(29):pii=20860
( Press Release Image: https://photos.webwire.com/prmedia/8/210450/210450-1.png )
Related Links
WebWireID210450

This news content was configured by WebWire editorial staff. Linking is permitted.
News Release Distribution and Press Release Distribution Services Provided by WebWire.