Bringing Actionable Competitive Intelligence to Recruitment
Princeton, New Jersey, United States –
WEBWIRE
–
Thursday, July 13, 2017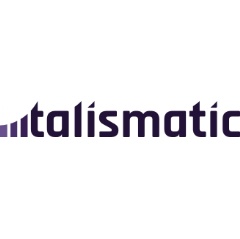 What does a great recruitment strategy look like? Until a few years ago, recruitment departments measured their performance using the help of a mere headcount. With the emergence of big data and analytics, brands slowly learned to harness the power of numbers to gain traction in their marketing and customer relationship modules. Gradually, this trend spilled over into other avenues of a company's interaction with its environment. Workforce management was realized as a key contributor to the society's perception of a company and almost overnight, terms like 'work culture' and 'employee satisfaction' became means to attract the best talent in a candidate-driven market.  Now, organizations faced the dual task of maintaining an employee brand image and balancing it with an optimal hiring methodology.  All these factors gave rise to the growing giant we now know as recruitment analytics.
Thanks to analytics, there evolved a system to translate recruitment efficiency into tangible terms.  Today, a recruiting professional can avail scores of statistical support to put together a well-oiled hiring system.  If anything, the problem is no longer a lack of information but that of 'too much information' presented in an unorganized format.  What are the most reliable sources that provide only the necessary blend of information required to make the right decisions?  One recently launched product promises to address this very problem – Talismatic, the recruitment intelligence tool that provides planning analytics, competitor insights as well as information on any industry's current hiring performance. 
A first-of-its-kind in the competitive recruiting intelligence sphere, Talismatic promises a constant feed of competing firms' hiring information to its users.  It hopes to provide recruiters with a timely and cost effective solution to finding the relevant industry data they need to forge informed hiring strategies.  Clarity on a competitor's recruitment patterns will boost competencies that recruiters often struggle with – avenues such as head-hunting, job positioning and competing vacancies stand to benefit the most out of the data provided through Talismatic. What's even more appeasing is the ready display of these facts on a single screen; so, where recruiters would browse for hours to find out data on a single competitor, Talismatic does it in a matter of seconds for a multitude of competitors.  Other insightful gems include information on a competitor's job closing times, skill levels of their employees, the positions they're currently looking to close for any outlet and their closing success rates.
And that's not where it ends. Along with a user's handpicked competitor-information, Talismatic offers data that can assist a recruiter with the actual task of planning a hire.  A talent density map that enlightens hiring stakeholders on which locations they should target in order to extract maximum value within limited recruitment budgets. It sheds light on the company's hiring strategy by giving a blow-by-blow breakdown on each of its own open positions and hiring performance.  This is then compared vis-à-vis its entire industry to grant a better idea of where they stand now and what the benchmark should be.  This kind of direction provides hiring departments with measurable ways to split their annual budgets, forecast accurately and predict substantial changes in the job-market that will propel recruitment to a new-age.
The origins of Talismatic are deep-rooted within the field of recruitment where there was always a gaping divide between recruiters and their targeted talent pools.  Even when analytics came into play, there was no concrete picture that captured the recruitment landscape as a whole.  We caught up with Talismatic's product manager, Mr. LoveKshitij Suryavashi who said: "Recruitment is based on external & environmental entities just as much as the department's competence.  We wanted to create a tool that would extend the dimensions of a recruiter beyond their organization and make them see the larger picture. We believe that our data will add leaps and bounds to their hiring process and fill in the gaps they've been facing for so long." He also adds that the product has seen tremendous response from the upper echelons of the HR hierarchy which suggests that the product is not only viable from a recruiter's standpoint but also from that of an overall planning perspective.
When asked about Talismatic's vision, they foresee it as both, an everyday assistance as well as a catalyst for the pre-hiring cycle stage.  "We would like recruiters to begin their day with the insights they receive from Talismatic as well as be an indispensable part of their yearly planning.  We'd like to be known as the go-to product in competitive intelligence for recruiters," said LoveKshitij.  Talismatic has just begun its run and from the onset, seems to be a dynamically evolving product.  Already, they are working on inseminating a whole lot of new features that will further boost the recruitment process.
In order to begin with Talismatic, a potential user can visit their website and fill a simple login form.  The smart tool then requests names of competitors alongside a prompt of potential competitors based on industry.  A recruiter has the option of picking their competitors as per their discretion.  To find relevant data on planning hires or competitor intelligence, one simply has to select the job title they are seeking and click the search button.  Talismatic will then proceed to give out data to assist their planning at any stage. Right now, Talismatic's target market is comprised of SME's and larger corporations who wish to derive clarity on their hiring processes. One might say that all the stakeholders along the hiring chain can chunk out data from Talismatic to build efficiency and roll out better strategies.  
 
To know more about how competitive intelligence can cut down your recruitment costs, register for a live webinar here
( Press Release Image: https://photos.webwire.com/prmedia/58499/210340/210340-1.png )
Related Links
WebWireID210340
Contact Information

Deepthi Udyawar
Marketing Manager
Talismatic
(1) +1 - 866 208 5594

This news content may be integrated into any legitimate news gathering and publishing effort. Linking is permitted.
News Release Distribution and Press Release Distribution Services Provided by WebWire.