5 Top Tips on How to Live a Full and Inspired Life in Today's Chaos
Busy-ness, being overwhelmed by life and a focus on external experiences and 'likes' means finding a connection with the inner part of the self and cultivating inner peace seems harder than ever.
Sydney, Australia –
WEBWIRE
–
Tuesday, June 13, 2017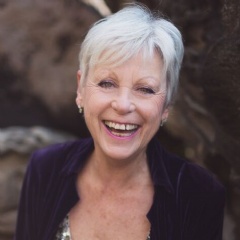 Heal Your Separation supports people to heal internal conflict with themselves on the journey towards health and wellbeing, and to reclaim themselves so they can operate from a more heart-centered, conscious space.
Committing to a lifetime of wellness is not a luxury - it's a necessity. You'll never have enough time; you have to make the time.
Lives filled with family responsibilities, work commitments, social events and financial worries seem to be commonplace these days, and all this external focus gets in the way of people really 'knowing' themselves.
 
With the absence of a conscious effort to put time into the development of an inner connection to the deeper aspects of oneself and the soul, people can easily become unwell, anxious, depressed or feel completely overwhelmed by life and its expectations.
 
The exhausting treadmill of 'doing' and 'accumulating' that has become so common in the modern western world, there is little time for that connection to that deeper part of the self that give people a continuing flow of peace and joy.  www.HealYourSeparation.com
 
At their core, humans are here to get to know and love themselves at a deeper level and in that, heal themselves and in turn the collective consciousness across society. This 'knowing' brings about a positive mindset, and with it a realisation that all humans are connected – all have a body, mind and soul and each person desires love and connection, regardless of cultural background or beliefs.
 
Oprah Winfrey is well known for saying "Committing to a lifetime of wellness is not a luxury - it's a necessity. You'll never have enough time; you have to make the time." And it is this 'making time' for oneself that proves the greatest challenge for people. www.HealYourSeparation.com
 
Leading practitioner in the field of human potential, Australian Penelope Aelfin, helps people heal the separation with their internal self, and guides them in how to find the time to create a relationship with themselves that is deep and connected. 
 
Penelope's five tips on how to live a healthy life. Using the K.I.S.S. principle.
 
1. Breathe – breathing is one of the best ways to support the body and mind, and the activities of life. It brings people into present time, and brings a sense of space and calmness. It is healthy for the body as it transports oxygen and helps detox the body of ongoing toxicity. Not only that, it is FREE. Penelope advises people to understand their breathing pattern – how deeply do they breathe? How lightly? Do people hold their breath? When in high stress, breathing properly grounds people and helps their energy field stays expanded.
 
2. Ground – The world today is busy and demanding; there are so many things that can be distracting, and the ever-presence of technologies keep people distracted and inside. Penelope advises of the importance of getting off the concrete and onto the bare earth for ten minutes per day. Simply take the time to BE in nature, hug a tree if possible, feel the earth beneath bare feet. This will ground people instantly; it's a quick and simple exercise and that helps unlocks a positive mindset and leaves people feeling alive, refreshed and energised.
 
3. General health –
 
Physical movement of any type is ESSENTIAL. However, simply becoming a gym junky isn't the answer; get into some other form of sport or exercise that's fun and can be done with others. This will help you stay grounded too.
 
Mentally the body requires the opposite of movement. It needs quietness and stillness to support the release of stress, and bring people back to a centred place. Sitting and walking in nature helps humans connect with the oneness out there. Adopt a positive mindset and release any judgements of self or others.
 
Emotionally learn about what triggers and upsets you. Lean into those feelings when they come up and –emotions are sign posts to what needs attention and healing. Be gentle with yourself when these emotions arise, and learn how to be with them that supports you.
 
Spiritually be creative about learning the deeper parts of the self. Write a journal of thoughts and explore the inner landscape of self. Meditate. Be curious about where it may take lead, and be accepting of what appears. If writing doesn't excite or come easily, express the creativity through another form, like music or art.  www.HealYourSeparation.com
 
4. Balance – Keep life in perspective. Create balance between work and personal life. Take time out for self, be kind and gentle with the self. Invest time into intimate relationships, with children and family, and friends. Build a strong community and surround oneself with supportive people. So often people find themselves isolated in their work and lifestyle, and every person needs a friendly shoulder when times get tough, and most definitely help celebrate when things are going well!
 
5. Truth, self-trust and self-belief – One of the hardest things people need to do is to tell themselves the truth – no bullshit stories. It's one of the most powerful ways of learning to love oneself. Put faith and trust in one's own intuition, abilities and talents. Make peace with the past, be open and curious about the future. And build the muscle of self-belief - people can do anything, achieve anything if they believe it.  And most importantly, be grateful for who and what they are, human beings really are magnificent creatures – so be passionate about that.
 
Armed with these 5 things under tips, people will find the freedom and strength to realise their full potential and live a balanced life with an open heart and aligned mind.  www.HealYourSeparation.com
 
 
About Heal Your Separation
 
Heal Your Separation supports people to heal internal conflict with themselves on the journey towards health and wellbeing, and to reclaim themselves so they can operate from a more heart-centered, conscious space. Penelope says that self-love is an 'inside job'. www.HealYourSeparation.com
 
Heal Your Separation supports people on their souls' journey, by, helping them understand who they are at their core inner being, and how to operate from a more heart-centered consciousness space.
 
Founder Penelope Aelfin has had over 30 years' experience in the human potential field and alternative health arena. She is an author, became a professional speaker, a certified Professional Specialised Kinesiologist, Master NLP Practitioner, and a Theta practitioner. She has studied many other modalities covering health, nutrition, homeopath, iridology, brain function, neuroplasticity, and emotional behaviour. She now regularly helps people who are overwhelmed by life to end the disconnection and cultivate greater health and wellbeing in their life, with a sense of spiritual wellness within themselves.
( Press Release Image: https://photos.webwire.com/prmedia/28453/209968/209968-1.jpg )
Related Links
WebWireID209968
Contact Information

Penelope Aelfin
Founder
Heal Your Separation
(61) 0459 552 800

This news content may be integrated into any legitimate news gathering and publishing effort. Linking is permitted.
News Release Distribution and Press Release Distribution Services Provided by WebWire.