The Key to Building Self-Confidence is Learning to Love The Self
Many people are on a quest to discover the purpose of life and spend endless years searching for meaning in their existence.  They may be surprised to realise, that all these answers lie in one simple action: Loving oneself.
Sydney, Australia –
WEBWIRE
–
Thursday, February 16, 2017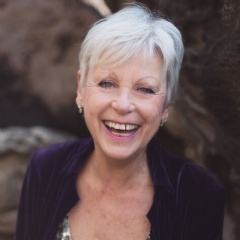 Heal Your Separation supports people to heal internal conflict with themselves on the journey towards health and wellbeing, and to reclaim themselves so they can operate from a more heart-centred, conscious space.
When you come from that place of honesty and authenticity of truly loving your uniqueness and flow from your inner essence, you start building self-confidence and thriving on all levels
In the increasingly 'outward facing' world of 2017, many people searching for meaning in their lives engage in course, read books, seek counselling – all in a quest to find a level of inner peace and balance in their lives. What many seem not to understand is that all these quests are useless if the person themselves doesn't take some time to look 'inward' and begin to know and understand their true nature.  In getting to know their 'inner world', the pathway for balance is explored and self-love is the result.
The most successful people live from their true self or nature. But why does living from the 'true self' lead to so much success?  Penelope Aelfin who assists people to cultivate this internal love and heal the separation that exists within them, believes it is because people who live their lives from their true self and not dominated by an ego personality, but rather an integrated one, coming from a place of being in flow and mastering their life.  They live their life from a heart centered place, and leave behind the stereo typical living that can keep many stuck in struggle and pain. www.healyourseparation.com
"When you come from that place of honesty and authenticity of truly loving your uniqueness and flow from your inner essence, you start building self-confidence and thriving on all levels," explains Penelope.
"In your relationships, with your intimate partner, in your passions, in your financial affairs, in your health, and your general day to day, living from a place of inner connection and self-love makes life a joy. You have a fire in your belly and you meet life with an aliveness, curiosity, and your creativity flows and an integration starts to happen in all areas of your life," says Penelope who has assisted people for over 30 years to live a connected life with themselves.
From her research and experience, Penelope believes there are only two states of energy that people can operate from – love and fear. Love takes a person on an upward spiral, and fear – and its many manifestations – takes a person on a downwards spiral to anxiety, despair and hopelessness. www.healyourseparation.com
Love creates one of the highest vibrations. Anger, depression, anxiety, overwhelm, loneliness and lack of connection with self all create low vibrations and breed similar feelings.
The notion of the universe being a mass of inter-connected energy waves stems from the work of Albert Einstein, Max Planck and Werner Heisenberg, amongst others, and has been proven over and over again by quantum physicists all over the world.  The connection between a person's vibrations and how they feel is now common scientific knowledge.
As people's understanding of this journey between expanding their consciousness and connecting with their soul with their vibrational way of 'being' in the world, they become more accepting of their lives and provide the space for their souls to shine and to grow into the best version of themselves.  In other words, they begin to love themselves for who they really are.
Penelope often hears people say they don't know how to love themselves, and her response is always the same: "Well if you don't love the most important person on the planet, YOU, how can you ever love another person?  Learning to love yourself is the foundation for everything in the quest for searching for meaning in life. "
Penelope has 5 easy tips on how people can learn to love themselves from the inside out. 
Take time for yourself each day, nurture yourself with something small such as taking time for yourself i.e. stop and take 5 minutes out of your busy schedule and just be with yourself quietly, show yourself that you matter to you and you are important enough in the scheme of things to love.
Start embracing the notion that whatever happens each day, comes to you as your friend or a lesson. Welcome it as you would your best friend. Establish curiosity and love for whatever it is. Be gentle with yourself in your everyday living and understand all these events are helping your

build self confidence

in your ability to handle anything.
Do something regularly that makes you feel free and inspired. E.g. time spent in nature or a run in the park; spend time with a girlfriend; a massage, whatever gives you pleasure – yes pleasure!

Spiritual development

isn't about naval gazing – it's about getting out and living your best possible life.
Use all your senses regularly. Understand what it means to really taste your food, smell the air, feel your body parts, appreciate something beautiful, listen to someone share something deeply – be there for them.
Look at yourself in the mirror, into your eyes and hand on heart and tell yourself and your heart that you love you.  Receive that in your heart and feel yourself and thank you for being you. It maybe scary at first, keep doing it, and you will open up to this magic. When you truly receive yourself your whole world opens up.
"Vibration is an unseen force in the world, a power bigger than we all are. If you go into a room and somebody's had an argument, but you don't know they've had an argument you can still feel the tension and hostility – you can feel the vibration from that argument. If you go into a room and there's a lot of love, you'll feel a lightness and harmony, and suddenly you feel as though your mind's expanded. When you have anger and rage you contract and there's no space to move into – to become the 'bigness' you really are, your essence.
"The more we can get to the lighter or more expanded side of who we are, which is what I see as love, the more we'll notice how much easier it is to handle the emotional stuff when it happens".
"The only reason you become emotional is because your heart is trying to send you a message to tell you that you need to address that theme or topic within yourself. Feeling love within yourself allows you to expand and relax into something you already are," explains Penelope. www.healyourseparation.com
Penelope believes that loving oneself is probably the most important journey a person can take.
"This is the way we can heal the world, one heart at a time," she says.
 
About Heal Your Separation
 
Heal Your Separation supports people to heal internal conflict with themselves on the journey towards health and wellbeing, and to reclaim themselves so they can operate from a more heart-centred, conscious space. Penelope says that self-love is an 'inside job'. www.healyourseparation.com
Heal Your Separation supports people on their souls' journey, by, helping them understand who they are at their core inner being, and how to operate from a more heart-centred consciousness space.
Founder Penelope Aelfin has had over 30 years' experience in the human potential field and alternative health arena. She is an author, became a professional speaker, a certified Professional Specialised Kinesiologist, Master NLP Practitioner, and a Theta practitioner.   She has studied many other modalities covering health, nutrition, homeopath, iridology, brain function, neuroplasticity, and emotional behaviour. She now regularly helps people who are overwhelmed by life to end the disconnection and cultivate greater health and wellbeing in their life, with a sense of spiritual wellness within themselves.
( Press Release Image: https://photos.webwire.com/prmedia/28453/207764/207764-1.jpg )
WebWireID207764
Contact Information

Penelope Aelfin
Founder
Heal Your Separation
(61) 0459 552 800

This news content may be integrated into any legitimate news gathering and publishing effort. Linking is permitted.
News Release Distribution and Press Release Distribution Services Provided by WebWire.