Eight Powerful Guidelines to Meditation for Health and Healing
Shamanic Path and Practice trainer gives eight powerful guidelines to live consciously and confidently.
Sydney, Australia –
WEBWIRE
–
Tuesday, November 1, 2016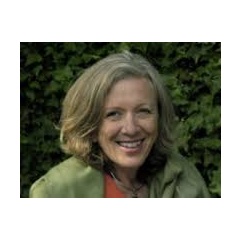 As the Shamanic Path and Practice founder, Heather sees her role as one of inspiring others to wake up, and remember and embrace who they are when they are in alignment with their true-heart nature
Meditation is a tool to maintain an inner connection and to train the mind to be more conscious and present
Studies show that mindful meditation, when consistently practiced, can greatly enhance thought awareness, make people more present in and aware of the environment in which they live and work, and may hold the secrets of how to live a happier life.
 
"Meditation is a tool to maintain an inner connection and to train the mind to be more conscious and present," said Heather Price, Shamanic Path and Practice founder, trainer and practitioner. "We're spirited beings, and we need to be aware that there are a lot of distracting things in our environment." Talking about distractions, Heather said people should work towards calming their mind to refocus on being in the moment and power of 'now'. www.shamanicpathandpractice.com
 
Taking the time to quietly sit still and empty the mind helps reduce stress levels while easing emotion and physical tension. Making this a habit is like cleaning up rubbish that 'hangs around' in the body,  because letting go of the busy mind's distractions and clutter will temporarily switch off adrenal activity, relaxing the mind that has been on constant alert.
 
According to Heather, regularly practicing meditation for health and healing can likewise open up one's self to a consciousness which is at a higher level, and beyond this world – a likeable universal wisdom. It is by immersing herself in this type of space that has allowed Heather to develop simple, powerful and empowering guidelines to life. www.shamanicpathandpractice.com
 
Heather identifies these guidelines as eight ways for living confidently and consciously, as follows:
 
Walk strongly in your truth
 
Walking authentically means to allow one's true nature to shine the best in him. Man is often guided by a wounded heart stained with anxiety, despair, negativity and past memories. Walking strongly in one's truth means self-leadership through self-responsibility.
 
 
Knowing oneself is important because it leads to self-confidence and empowerment. This way includes knowing one's roots, and the stories of one's ancestors as the person may still carry unfinished business for them.
 
 
Living in light is living in harmony with change and time that will allow a person to stay in power. Nature shows that existence comes both in cycles and in linear fashion. Seasons come and go, dark moves to light and vice versa.This way reminds everyone to step back when adversity comes, and to know that it will pass.
 
 
Having an attitude of love and optimism creates light energy and joy. Choosing to expand energy, instead of expending it, builds this light energy. At times it is necessary to first expend energy in order to expand it. Keeping and attitude of joy both attracts and creates light energy.
 
 
Walking consciously and with awareness is to be present with ones self and one's space and anyone within this space, and present with time. Being present with one's thoughts, actions, words, reactions, intentions and attitude can help one step into a place of personal empowerment and self responsibility.
 
 
Keeping one's heart open regardless of the circumstances will open a person's world up and free them from the trap of a wounded heart. An open heart is a true heart, and allows one to walk authentically, strongly and freely on new and restorative pathways.
 
 
Trusting in one's self, dreams and the flow of life is like the steadfast water which always finds ways to flow. There are times when a person is pulled down with frustrations when he feels he is not in flow. It is important to trust roadblocks, search for chances, grow and bring oneself back to the flow.
 
Stride strongly to meet your dreams
 
To pursue one's dreams, one should take strong steps, by stepping up with purpose, trust, confidence, love and gratitude. This way is about having the energy and motivation to push oneself through muddy waters. It is about knowing the "why" so one can be driven past the 'stuckness'.
 
Meditation is a powerful tool for raising consciousness and allows one to go into deeper spaces, focus his attention and install powerful principles consciously to help him step into his power and trudge life more strongly and authentically. When one empties his body of tension and stress, and frees his mind from over-thinking, he creates space that can be filled with fresh ideas and intentions. The attention becomes more focused when one steps back from the busy world.
 
To learn more about meditation for health and healing and The 8 Ways, go to Heather's Shamanic Path and Practice at www.shamanicpathandpractice.com.
 
 
About Heather Price
 
As the Shamanic Path and Practice founder, Heather sees her role as one of inspiring others to wake up, and remember and embrace who they are when they are in alignment with their true-heart nature, to know where they have come from, and to feel confident to walk their path to meet the future. According to Heather, the true heart, guided by the soul's knowing and truth, is different to the wounded heart that looks to the past and is guided by familiar vibrational energy and negative memories.
 
She describes the shamanic way as an ancient therapeutic practice, with creative technologies that can be used to reach the true heart consciousness, and to explore avenues for healing the wounded heart, restoring one's true nature. Clients who choose to walk with Heather for healing, counselling and coaching come from a variety of backgrounds and for many different reasons. Some arrive already well informed of the issues that have held them back in their lives and are ready to work intensively to heal past wounds, let them go and move forward. Others are more tentative as they begin their inner journey and take small steps at a time.
( Press Release Image: https://photos.webwire.com/prmedia/28453/206011/206011-1.jpg )
Related Links
WebWireID206011
Contact Information

Heather Price
Shamanic Path and Practice Founder, Trainer and Practitioner
Heather Price
(61) 0409 179 494

This news content may be integrated into any legitimate news gathering and publishing effort. Linking is permitted.
News Release Distribution and Press Release Distribution Services Provided by WebWire.