Oracle Announces Final Extension of Tender Offer for NetSuite to Expire on November 4
Redwood Shores, Calif. –
WEBWIRE
–
Friday, October 7, 2016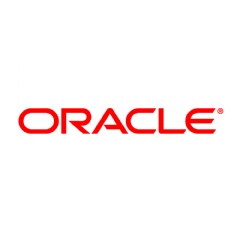 Oracle Corporation (NYSE: ORCL) announced today that it has extended the expiration of its tender offer for the acquisition of NetSuite Inc. (NYSE: N) to Friday, November 4, 2016. This will be the final extension that Oracle is obligated to make under the merger agreement. In the event that a majority of NetSuite's unaffiliated shareholders do not tender sufficient shares to reach the minimum tender condition, Oracle will respect the will of NetSuite's unaffiliated shareholders and terminate its proposed acquisition.
Napa Acquisition Corporation, a subsidiary of OC Acquisition LLC, a subsidiary of Oracle Corporation, has extended its all-cash tender offer for $109.00 per share for all of the issued and outstanding shares of common stock, par value of $0.01 per share (the "Shares"), of NetSuite Inc. to 12:00 Midnight, Eastern time, at the end of Friday, November 4, 2016. Per the terms of the merger agreement, a majority of the unaffiliated Shares, or 20,403,928 out of 40,807,854 total unaffiliated Shares, must be tendered in order for the minimum condition to be satisfied and the tender offer to be completed. In aggregate, there are approximately 81,474,150 Shares issued and outstanding as of October 5, 2016.
American Stock Transfer & Trust Company LLC, the depositary for the tender offer, has indicated that as of 12:00 Midnight, Eastern time, at the end of October 6, 2016, approximately 4,568,498 unaffiliated Shares, or 11.2% of the total unaffiliated Shares, and 45,084,266 total Shares, or 55.3% of the total Shares issued and outstanding, have been tendered into and not properly withdrawn from the tender offer. Both figures include 293,328 Shares tendered pursuant to the guaranteed delivery procedures set forth in the Offer to Purchase.
Contact Info
Deborah Hellinger
Oracle
+1.212.508.7935
deborah.hellinger@oracle.com
About Oracle
Oracle offers a comprehensive and fully integrated stack of cloud applications and platform services. For more information about Oracle (NYSE:ORCL), visit www.oracle.com.
Trademarks
Oracle and Java are registered trademarks of Oracle and/or its affiliates. Other names may be trademarks of their respective owners.
Additional Information
This communication does not constitute an offer to buy or solicitation of an offer to sell any securities. This communication is for informational purposes only. The tender offer is not being made to, nor will tenders be accepted from, or on behalf of, holders of shares in any jurisdiction in which the making of the tender offer or the acceptance thereof would not comply with the laws of that jurisdiction. The tender offer is being made pursuant to a tender offer statement on Schedule TO (including the Offer to Purchase, a related Letter of Transmittal and other offer materials) filed by Napa Acquisition Corporation with the U.S. Securities and Exchange Commission ("SEC") on August 18, 2016, as amended from time to time. In addition, on August 18, 2016, NetSuite Inc. filed a Solicitation/Recommendation statement on Schedule 14D-9 with the SEC related to the tender offer. Stockholders of NetSuite Inc. are urged to read these documents, all amendments thereto and other documents filed with the SEC carefully in their entirety because they contain important information about the tender offer. The tender offer statement and certain other offer documents, along with the Solicitation/Recommendation statement, will be made available to all stockholders of NetSuite Inc. at no expense to them. These documents are available at no charge through the web site maintained by the SEC at http://www.sec.gov. The Offer to Purchase, related Letter of Transmittal, the Solicitation/Recommendation statement and other offering documents may also be obtained for free by contacting the Information Agent for the tender offer, Innisfree, M&A Incorporated, toll-free at 888-750-5834.
Cautionary Statement Regarding Forward-Looking Statements
This document contains certain forward-looking statements about Oracle and NetSuite Inc., including statements that involve risks and uncertainties concerning Oracle's proposed acquisition of NetSuite Inc., anticipated customer benefits and general business outlook. When used in this document, the words "anticipates", "can", "will", "look forward to", "expected" and similar expressions and any other statements that are not historical facts are intended to identify those assertions as forward-looking statements. Any such statement may be influenced by a variety of factors, many of which are beyond the control of Oracle or NetSuite Inc., that could cause actual outcomes and results to be materially different from those projected, described, expressed or implied in this document due to a number of risks and uncertainties. Potential risks and uncertainties include, among others, the possibility that the transaction will not close or that the closing may be delayed, the anticipated synergies of the combined companies may not be achieved after closing, the combined operations may not be successfully integrated in a timely manner, if at all, general economic conditions in regions in which either company does business, and the possibility that Oracle or NetSuite Inc. may be adversely affected by other economic, business, and/or competitive factors. Accordingly, no assurances can be given that any of the events anticipated by the forward-looking statements will transpire or occur, or if any of them do so, what impact they will have on the results of operations or financial condition of Oracle or NetSuite Inc. You are cautioned to not place undue reliance on forward-looking statements, which speak only as of the date of this document. Neither Oracle nor NetSuite Inc. is under any duty to update any of the information in this document.
In addition, please refer to the documents that Oracle and NetSuite Inc., respectively, file with the SEC on Forms 10-K, 10-Q and 8-K. These filings identify and address other important factors that could cause Oracle's and NetSuite Inc.'s respective operational and other results to differ materially from those contained in the forward-looking statements set forth in this document. You are cautioned to not place undue reliance on forward-looking statements, which speak only as of the date of this document. Neither Oracle nor NetSuite Inc. is under any duty to update any of the information in this document.
Safe Harbor
The preceding is intended to outline our general product direction. It is intended for information purposes only, and may not be incorporated into any contract. It is not a commitment to deliver any material, code, or functionality, and should not be relied upon in making purchasing decisions. The development, release, and timing of any features or functionality described for Oracle's products remains at the sole discretion of Oracle Corporation. 
( Press Release Image: https://photos.webwire.com/prmedia/2/205638/205638-1.png )
Related Links
WebWireID205638

This news content was configured by WebWire editorial staff. Linking is permitted.
News Release Distribution and Press Release Distribution Services Provided by WebWire.