Oracle Report Shows Smart Devices Fueling Rise in LTE Network Traffic
New Oracle Index Provides Communications Professionals a Road Map to Better Plan For and Manage Global Growth in LTE Diameter Signaling
5G WORLD ASIA, Singapore –
WEBWIRE
–
Thursday, September 29, 2016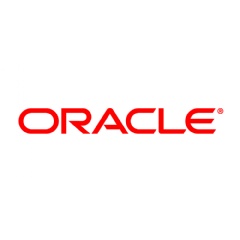 Oracle announced the "Oracle Communications LTE Diameter Signaling Index, Fifth Edition," highlighting the explosive growth in LTE Diameter Signaling traffic as a result of advancements in consumer technologies such as streaming video and connected devices. Diameter signaling is a protocol or language critical network functions use to communicate across core LTE networks. The report demonstrates that Diameter signaling shows no sign of slowing and is expected to generate 565 million messages per second (MPS) by 2020. As 5G implementations begin to roll out in years to come, Diameter growth will only accelerate as the signaling technology for 5G as well.
To effectively manage this influx in traffic, it's critical to understand where it's coming from and what's driving it. The report was designed as a tool for communications service providers (CSPs), network engineers and executives to plan for these expected increases in signaling capacity over the next five years.
For example, LTE Broadcast remains one of the fastest-growing generators of Diameter signaling traffic as video becomes more prevalent in our everyday lives. As consumers fill their insatiable need to "multi-task", or use voice and data at the same time, the enabling technology Voice over LTE (VoLTE) is also expected see a significant uptick.
Likewise, devices that reach beyond the traditional mobile handset, such as sensors used in smart city and connected car initiatives will have a significant impact on Diameter signaling growth, as will signaling associated with policy management required to support more sophisticated data plans and applications.
"As Oracle's new report clearly indicates, LTE traffic shows no sign of slowing down in the near future due to consumers' smartphone usage and emerging applications like connected car," said Greg Collins, Founder and Principal Analyst, Exact Ventures. "In order to control costs and to efficiently and effectively route signaling traffic, CSPs need to continue to invest in a scalable, reliable Diameter signaling infrastructure—or they risk network outages and overprovisioning that could damage their brand image, their customers' experience, and their profitability."
"LTE continues to gain momentum, fueled by new ways of transmitting and consuming information—from vine videos to car sensors that detect upcoming road hazards," said Doug Suriano, senior vice president and general manager, Oracle Communications. "CSPs need to continue to innovate and properly plan for Diameter signaling growth to meet changing industry and consumer demands, and leveraging the cloud is one of the clearest avenues for CSPs to achieve these goals."
Oracle helps CSPs create a more scalable and reliable Diameter signaling infrastructure with Oracle Communications Diameter Signaling Router and Oracle Communications Policy Management. To review the full report and expected growth rates, visit: http://bit.ly/2d6hcEs
LTE Diameter Signaling Traffic by Region
Latin America and the Caribbean continues to show steady growth in Diameter networks. The region will generate 15.6 million MPS by 2020, a CAGR of 59 percent.
The Middle East and Africa will reach 19 million MPS of Diameter signaling by 2020, a CAGR of 58 percent.
The Asia Pacific region will become the largest generator of Diameter signaling traffic in the world, with more than 56 percent of the world's LTE connections by 2020. This will represent 385 million MPS and a CAGR of 59 percent.
North America leads the world in LTE penetration as service providers move aggressively to sunset 2G and 3G services. It is projected that 59 percent of connections in the United States will be 4G/LTE by 2020. In addition, the region will more than triple MPS to 46 million by 2020, representing a 32.1 percent CAGR.
Europe generates 12 percent of the worlds Diameter signaling. Eastern Europe generated 1,387 million MPS in 2015, with an expected growth rate of 88 percent by 2020. In comparison, Western Europe generated 5 million MPS in 2015, growing to 34 million MPS by 2020 for a CAGR of 46 percent.
About Oracle
Oracle offers a comprehensive and fully integrated stack of cloud applications and platform services. For more information about Oracle (NYSE:ORCL), visit www.oracle.com.
Trademarks
Oracle and Java are registered trademarks of Oracle and/or its affiliates. Other names may be trademarks of their respective owners.
Safe Harbor
The following is intended to outline our general product direction. It is intended for information purposes only, and may not be incorporated into any contract. It is not a commitment to deliver any material, code, or functionality, and should not be relied upon in making purchasing decisions. The development, release, and timing of any features or functionality described for Oracle's products remains at the sole discretion of Oracle Corporation.
( Press Release Image: https://photos.webwire.com/prmedia/2/205542/205542-1.png )
WebWireID205542

This news content was configured by WebWire editorial staff. Linking is permitted.
News Release Distribution and Press Release Distribution Services Provided by WebWire.