Intractable Chronic Epididymitis And Its Complications Can be Cured Safely And Efficiently By Herbal Medicine Diuretic and Anti-inflammatory Pill
Men who are suffering from intractable chronic epididymitis and its complications over years, can be radically cured by patented herbal medicine Diuretic and Anti-inflammatory Pill, highlights Wuhan Dr. Lee's TCM Clinic.
New York, USA –
WEBWIRE
–
Thursday, July 21, 2016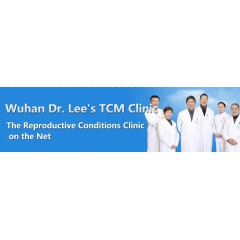 Herbal medicine presents more advantages than antibiotics on chronic epididymitis treatment. According to the new statistics from Wuhan Dr. Lee's TCM clinic, herbal medicine has achieved better outcomes than western medicine on curing male's chronic epididymitis.
As the development of the medical technology, the treatments for curing chronic epididymitis are varied, such as antibiotics, surgery and ultrashort wave therapy. Though these methods are beneficial for the improvement of chronic epididymitis, each of them has its own weaknesses. Recently, the U.S. Food and Drug Administration warned about the potential side effects of antibiotics which outweigh benefits for some infections. The news is reported by Eyewitness News. You can click the link to know more about the news: http://abc7ny.com/health/fda-side-effects-of-antibiotics-outweigh-benefit-for-some-infections/1337413/
On curing chronic epididymitis, Dr. Lee, a famous herbalist in Wuhan China, invented Diuretic and Anti-inflammatory Pill, which is made from purely natural herbs. Because of its herbal formula, it has no side effects compared with antibiotics treatment which can cause damages of kidneys or liver, drug resistance and tolerance, and repeatedly recurrence. 
"Clinically, Diuretic and Anti-inflammatory Pill can completely permeate to the infected organs because of the guiding herbs (Channel ushering drug) in the pill. It can be safely and efficiently to cure the disease radically," Wuhan Dr. Lee's TCM Clinic reveals. 
TCM, the crystallization of the wisdom of Chinese, plays an important role in treating intractable chronic epididymitis. Commonly, when the epididymis is infected by pathogenic bacteria, the defense of immune system will decrease. Thus, it's easy to cause chronic epididymitis. The comprehensive functions of TCM make it can eliminate the symptoms of chronic prostatitis effectively. For instance, as a kind of TCM, Diuretic and Anti-inflammatory Pill can kill the pathogenic bacteria and eliminate the inflammation by functions of antisepsis and anti-inflammation. Thus, the production of inflammatory substances can be inhibited. Moreover, the herbs in the pill like safflower, angelica and red peony root have the properties of inhibiting the hyperplasia of inflammatory nodule and eliminating the small inflammatory nodules by promoting the blood circulation of epididymis. You can click the link to know more about the theories on curing this disease: http://www.diureticspill.com/Medical_Use/Orchitis_Epididymitis/20140509/541.html
"I have been bothered by chronic epididymitis for over a year, typical symptoms include pain and swelling with chronic epididymis knotting. Though many treatments have been tried, the condition has no obvious improvement. The long-term pain and swelling affect my life so much that I really want to get rid of this painful period."
Mr. Clarke is from Singapore, conventional treatments like antibiotics and surgery have weak curative effect on curing his chronic epididymitis. And the repeatedly recurrence made him anxious and depressed. To try his fortune and find an efficient method to cure the disease permanently, he found Diuretic and Anti-inflammatory Pill by chance. Then he decided to start this herbal treatment. Fortunately, his attempt didn't let him down. After about 4 months' treatment, his symptoms were eliminated thoroughly. 
"After about 3 weeks treatment, things have calmed down a little and the pain is becoming less but still there with the tightness, then for 2 days have some recurrence of pain. After two months pills, I was still feeling improvements and one side seems nearly all back to normal. After 3 months and 2 weeks pills, the pain in epididymis was almost gone, the epididymitis was completely cured. But as the swelling and pain caused by the knotting still remained, I continued on the pills for several more months for treating the knotting. Now, all of my annoying symptoms have gone. Thanks to Dr. Lee's help, I can keep a reasonable diet during the treatment."   
The herbal medicine Diuretic and Anti-inflammatory Pill can  not only cure the pain and discomfort caused by chronic epididymitis, but can also eliminate the symptoms like testicular pain and tenderness caused by its complication which is called orchitis . 
Commonly, patients with chronic epididymitis can have accompanied diseases like prostatitis or seminal vesiculitis. Therefore, it's of necessity to examine whether there is prostatitis or seminal vesiculitis since these diseases can be infected with each other. If accompanied with these diseases, it's essential to cure them simultaneously. Otherwise, the chronic epididymitis will recur repeatedly even though it can be cured. Diuretic and Anti-inflammatory Pill is directed at the urogenital system diseases such as prostatitis, seminal vesiculitis, epididymitis, orchitis, STDs like chlamydia and mycoplasma, UTI and so on, thus patients don't need to take other medications during the treatment. Moreover, it's purely natural and has no side effects and drug resistance and tolerance. Therefore, patients can take a continuous and long-term treatment.  
 
For more information about Diuretic and Anti-inflammatory Pill, please visit the website:
http://www.diureticspill.com/
About Dr. Lee Xiaoping: 
Dr. Lee Xiaoping graduated from Hubei College of Traditional Chinese Medicine, China. She qualified as a herbalist 30 years ago and is a highly experienced medical professional. She specializes in the field of male and female reproductive and urinary system diseases. She has devoted 30 years to her clinic and worked on the formula of Diuretic and Anti-inflammatory Pill for years. The medicine has been proven to be effective and cured thousands of people who suffered from genital system diseases such as prostatitis, epididymitis, orchitis, seminal vesiculitis, chlamydia and mycoplasma infection, etc. 
( Press Release Image: https://photos.webwire.com/prmedia/49002/204363/204363-1.jpg )
Related Links
WebWireID204363
Contact Information

Micheal Wong
Dr. Wong
Wuhan Dr.Lee's TCM clinic
(86) ﹢86-027-87105085

This news content may be integrated into any legitimate news gathering and publishing effort. Linking is permitted.
News Release Distribution and Press Release Distribution Services Provided by WebWire.